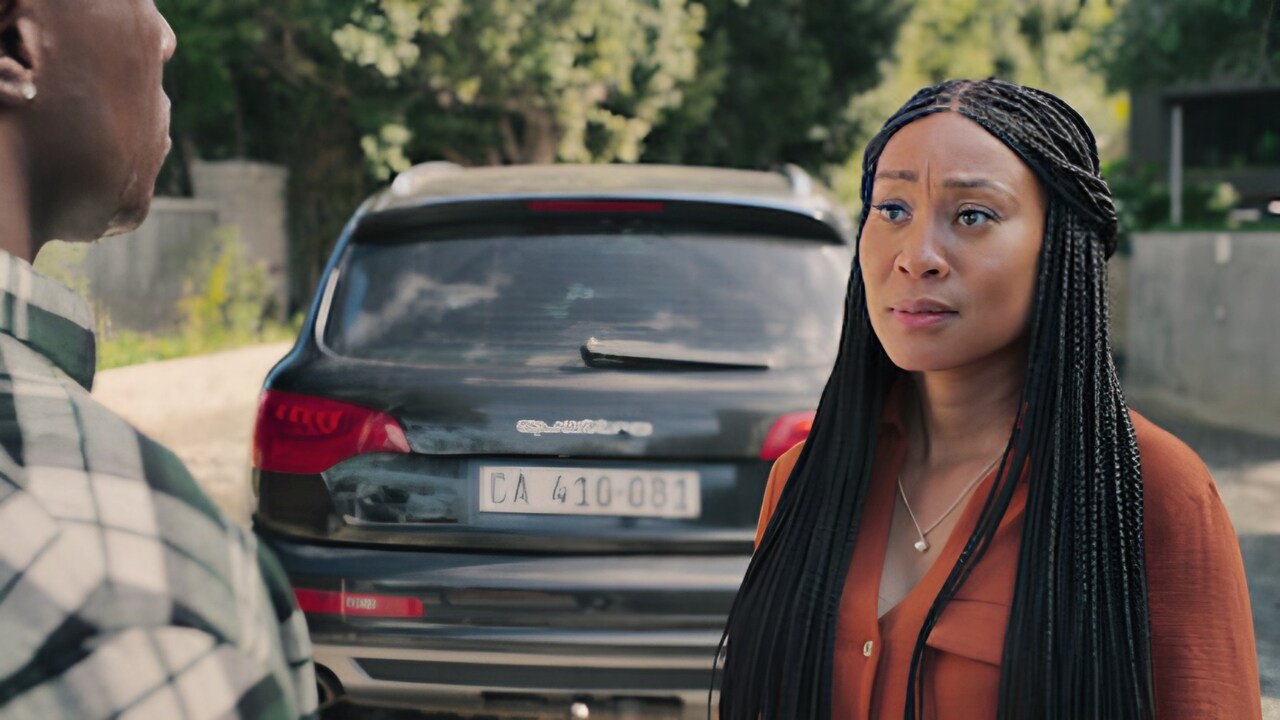 There is a scene in Volume 2 of Fatal Seduction (Episodes 8 to 14) where Zinhle (Ngelekanyo Ramulondi) tells her parents, Nandi (Kgomotso Christopher) and Leonard (Thapelo Mokoena), that she was out with Jacob (Prince Grootboom) and took a sensible decision of not driving the car in a storm. The word "sensible" made me laugh because it sticks out like a sore thumb in a show that is dumb on every level. Also, if Zinhle was smart enough to make sensible decisions, she would have used Jacob's phone to call her parents instead of leaving them distraught (as far as she knows, her phone got destroyed in the storm).

Fatal Seduction is filled with brainless creatures, but Zinhle is the worst of the lot. Remember how she constantly ignored Laura (Frances Sholto-Douglas) in Volume 1 and excitedly chased and had chats with a stalker, who was none other than Jacob? Well, she continues disregarding her friend (at least for a few episodes) and starts a relationship with Jacob. When a character asks Zinhle to see a psychologist, you nod your head in agreement. You always have an extreme hatred for her, given the many idiotic steps she takes in the show. This is why the most satisfying moment in Fatal Seduction is the one where Nandi gives her a slap.

In Fatal Seduction, sex becomes an expression of love and passion, and it's also turned into a tool for revenge. Nandi sleeps with Jacob because she thinks her husband is having an affair. Jacob sleeps with Zinhle because he wants to punish Leonard for wrongly accusing an innocent man. Moreover, Jacob conveys his fondness for Nandi with kisses. After all, this is an erotic thriller. Lust is in the air. Volume 1 was a total disaster, but at least it contained some steamy moments. Volume 2 fails to even offer that pleasure. Apart from two or three feeble copulations, there is nothing, ahem, memorable here. The focus is entirely shifted towards the murder mystery aspect of Fatal Seduction. If only this thread had something interesting to say to us.

Who killed Brenda (Lunathi Mampofu)? God rest her soul, but who cares? The series, in an attempt to make things intriguing, introduces so many twists and turns that everything becomes a terrible mess. Too many red herrings spoil this dish. Needless to say, the revelation is underwhelming, though I wasn't surprised because my expectations were already low. After a point, I simply succumbed to boredom and didn't care about anything that happened in the show. I wouldn't have been shocked if Brenda had turned out to be alive or if some of the characters had been revealed to be alien shape-shifters. Oh, wait, the latter point was recently served in another boring TV show.

Trash isn't always bad. A good director can convert nonsense into dumb fun. Unfortunately, the team behind Fatal Seduction is not that adept. There is a dream sequence where Zinhle picks up a sword, jumps from the balcony, and stabs Nandi and Jacob. Something like this could have been enjoyable in a show with an amusing tone. Fatal Seduction looks ugly and has just two moods: Horny and dour. As a result, the mentioned sequence comes across as unintentionally humorous. Before closing the curtains, Fatal Seduction fills you with terror by leaving doors open for a second season. This indication feels less seductive and more fatal.

Final Score- [3/10]
Reviewed by - Vikas Yadav
Follow @vikasonorous on Twitter
Publisher at Midgard Times