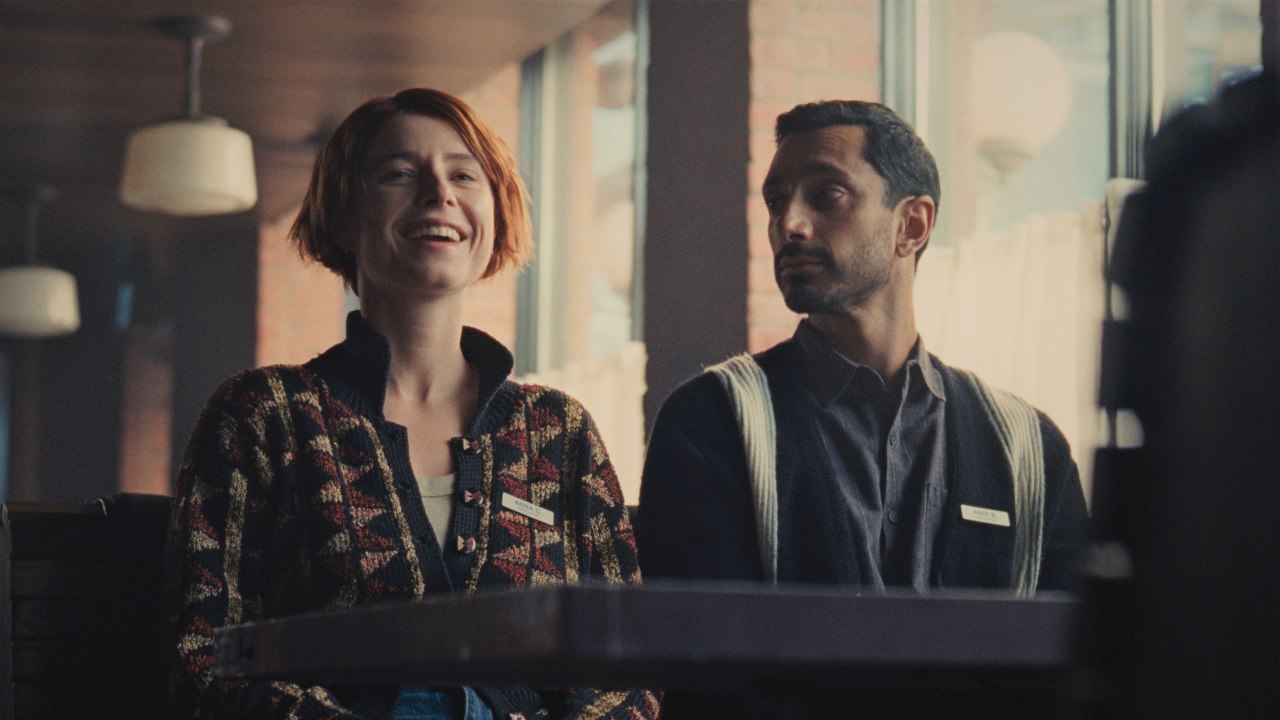 "Fingernails" is a captivating journey into the uncharted territory of science fiction romance, a genre that rarely treads this darkly comedic path. Directed by the visionary Christos Nikou and brought to life by a talented ensemble including Jessie Buckley, Riz Ahmed, Jeremy Allen White, and Luke Wilson, this film is a bizarrely beautiful exploration of love, technology, and the uncanny ways in which relationships evolve.

The premise of "Fingernails" thrusts us into a world where love is no longer a matter of emotions and chemistry but rather a cold, clinical calculation. A controversial new technology has emerged, a Love Determination Test, which upends the very essence of romance as we know it. It's a technology that can conclusively tell if two people are in love, leaving no room for doubt. Anna (Jessie Buckley) and Ryan (Riz Ahmed) are madly in love, but Anna still harbors a seed of uncertainty. To find the truth, she takes a job at a Love Testing Institution, where the test itself involves the gruesome act of having a fingernail pulled off.

The film immerses us in the grimly humorous world of this near-future society, where love is quantified and relationships are commodified. It's a slow-burning, darkly funny romance that's a rare gem in its own right. The grotesque nature of the love test is starkly contrasted by the quirky characters populating this dystopian world. It's in this stark juxtaposition that "Fingernails" finds its unique and alluring identity.

Buckley's portrayal of Anna is nothing short of remarkable. Her internal struggle is palpable as she grapples with her love for Ryan and the creeping doubt that technology has sown. Riz Ahmed, as Ryan, exudes charm and vulnerability, adding depth to their relationship. Jeremy Allen White and Luke Wilson also shine in their respective roles, contributing to the overall brilliance of the cast.

What makes "Fingernails" a must-watch is its efficient satire on human behaviors. It incisively examines how the introduction of this love-determining technology irrevocably changes the way people view love. The film holds up a darkly humorous mirror to society's obsession with quantifying and controlling emotions, a reflection that is both hilarious and disconcerting.

As the plot unfolds, Anna's journey becomes an allegory for our own uncertainties in love, raising questions about the ever-evolving nature of relationships and the existential crisis that accompanies the human quest for certainty in affairs of the heart. It's a cautionary tale wrapped in a bizarre, near-future setting.

The film's title, "Fingernails," is not merely a random choice. It symbolizes the pain, sacrifice, and obsession that love can induce. Anna's act of self-mutilation in a desperate quest for assurance is both shocking and poignant. It's a moment that lingers long after the credits roll, a testament to the film's ability to leave a lasting impact.

In a landscape crowded with clichéd romance films, "Fingernails" stands as an unconventional, thought-provoking masterpiece. It weaves a narrative that's equal parts unsettling and heartwarming, satirical and sincere. It's a love story like no other, a near-future sci-fi tale that pushes boundaries and forces us to reconsider our own perceptions of love.

In conclusion, "Fingernails" is a triumph of creativity, a darkly comedic exploration of love in the digital age. With its unique premise, a strong cast, and a satirical take on love and technology, it's a film that will keep you on the edge of your seat while making you laugh and ponder the future of romance. It's a testament to the power of cinema to challenge our beliefs and leave us questioning the very nature of love. Don't miss this extraordinary journey into the realm of "Fingernails" on Apple TV+.

Final Score- [9/10]
Reviewed by - Anjali Sharma
Follow @AnjaliS54769166 on Twitter
Publisher at Midgard Times