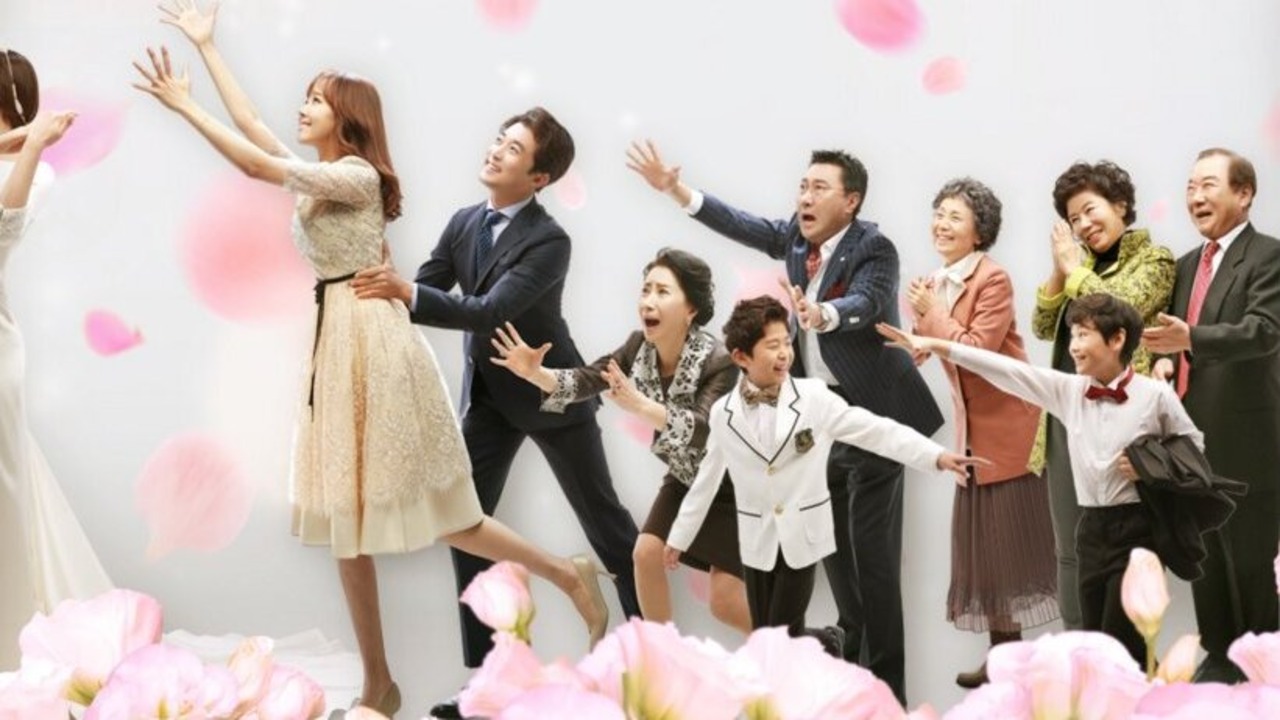 Also known as Five Children or Aiga Dasut, the Korean-language series opens with Lee Sang-tae's parents missing their child dearly as he now lives with his in-laws along with his two cute kids. Song-tae's wife died five years ago and since then he's been a role model for his kids. This can be seen through the speech his son gave at the parent-teacher meeting. Sang-tae has two beautiful kids and works in a company.

Mi-jung is also a single mom. Her husband divorced her after having an extramarital affair with her best friend. She didn't want to tell this to her kids or even her grandmother hence, she made an excuse that he was going to work in the US. Mi-jung tried her best to keep the act on until her husband decided to live just two blocks away from her. She was heartbroken after her divorce and can be occasionally seen drinking alone at night. However well-kept a secret is, it can not always remain hidden. So, her grandmother became aware of this whole facade after running into Mi-jung's ex-husband with his new wife at the pastry shop. God! The revelation scene was a mess at some other level.

Both Lee Sang-tae and Ahn Mi-jung had suffered their fair share of pain and it was clear from the first episode itself that they'll end up together. While he is a calm person, she is on the opposite side of the scale. Imagine how their pairing will work (and it works well). Mi-jung started to work at Sang-tae's company and they both came closer. Lee Sang-tae and Ahn Mi-jung ended up marrying each other.

The subplots deal with the other two Lee siblings and their love life and Jiyeong's sister (Sang-tae's deceased wife) which is also equally interesting.

The actors have done justice to their roles and there isn't a single fault that can be picked out. Talking superficially, this series is about the coming together of two incomplete souls and turning their half-families into beautiful ones. One thing that we can learn from Five Enough is never leaving hope and always wish for the best. Despite Lee Ho-tae not doing well in his directing life, he never lost hope and believed in himself. At times, he did seem delirious but, hard work always pays off.

The title of the series can be comprehended in two different manners. The first one was the unison of five kids as Lee Sang-tae and Ahn Mi-jung had five kids combined. So, when they married all five children came together and lived as a happy family under one roof. Another interpretation could be that the series shows us the romantic lives of five couples. This family drama has a lot to tell and is supplemented with an amazing supporting cast.

The execution of the story has been done beautifully with constant twists and turns to keep the audience engaged. As beautiful as the main plot was, the subplots will also be able to grab the attention. In all, Five Enough is a great drama to enjoy with your family.

In my opinion, the only drawback of the show is the long one-hour 54 episodes and poor shooting skills. Well, even if the shooting skills can be excused considering the fact that it was released nine years ago, still I don't know the proportion of the audience that'll be willing to watch 54 episodes of a single series. An average Korean series consists of 16 to 20 episodes which means that approximately three different series could be viewed in the same time duration.

Final Score – [7/10]
Reviewed by - Riya Singh
Follow @_riyasinghhh_ on Twitter
Publisher at Midgard Times