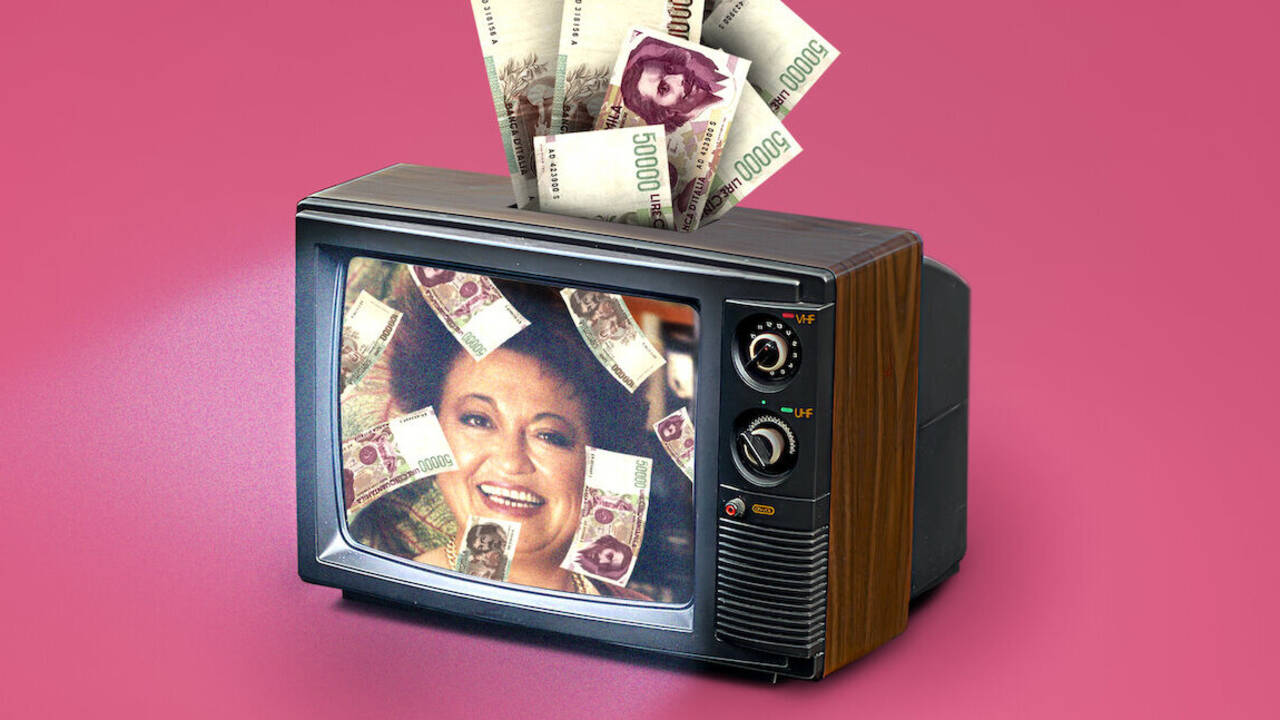 We have all seen scams and frauds, which are offered to us on television. Through this series, we see a real-life mother-daughter duo who scams people through their methods as they, built up their empire in television.

This is the story of Marchi, popularly known as Wanna Marchi, and her daughter Stefania Nobile came together to promote products marketing belly fat and hair removal products. They reminded their customers of the flaws they had through their aggressive marketing and convincing them into buying their products. They boosted their marketing and grew financially stronger as the days went by. Through this series, we see how a woman who came from nothing builds a lot for herself and her daughter even though it was by conning others. Marchi recognized herself as the sales queen of teleshopping.

The series shows us interviews of Wanna Marchi, investigators who took up the case to bring out the truth, people who worked for her, the people who were conned, etc. This series is an eye-opener since it shows us that frauds like this happen in reality. It is like a reality check the audiences get. Stefania and Marchi walk down the memory lane of their experience as they narrate to us the story from their perspective. Their popularity was so big that they could sell out tons of products without even actually introducing them in the markets.

Through the four episodes, which have a time duration of 45-52 minutes, we see how big of a career Marchi had as a saleswoman. She rose from her failed marriage to provide and stand up for her family and paved the way for herself. But as we say that everything is temporary, Marchi also had to pay for her doings eventually when investigators started finding out faults in her system.


Marchi was a real influencer of her time, which was the 70s and the 80s. We see how she believes that people were fools enough for her to be famous among them and scam them easily.

This series is a good watch, but it cannot be concluded as a must-watch. Netflix has released some good documentaries this year, and it's hard to say that this one will be at the top. It does have a captivating story, but it's not enough to entertain a lot of audiences. It is a selective watch. It focuses a lot on the numbers achieved by Wanna Marchi, and the documentary shows a lot of interviews with different people involved and that can be a lot on a viewer's plate. It's an average documentary with a massive conning story which can be a good watch for the audiences if it's a genre that interstate them.

Final Score – [6.5/10]
Reviewed by - Poornima Balsu
Follow @BalsuPoornima on Twitter