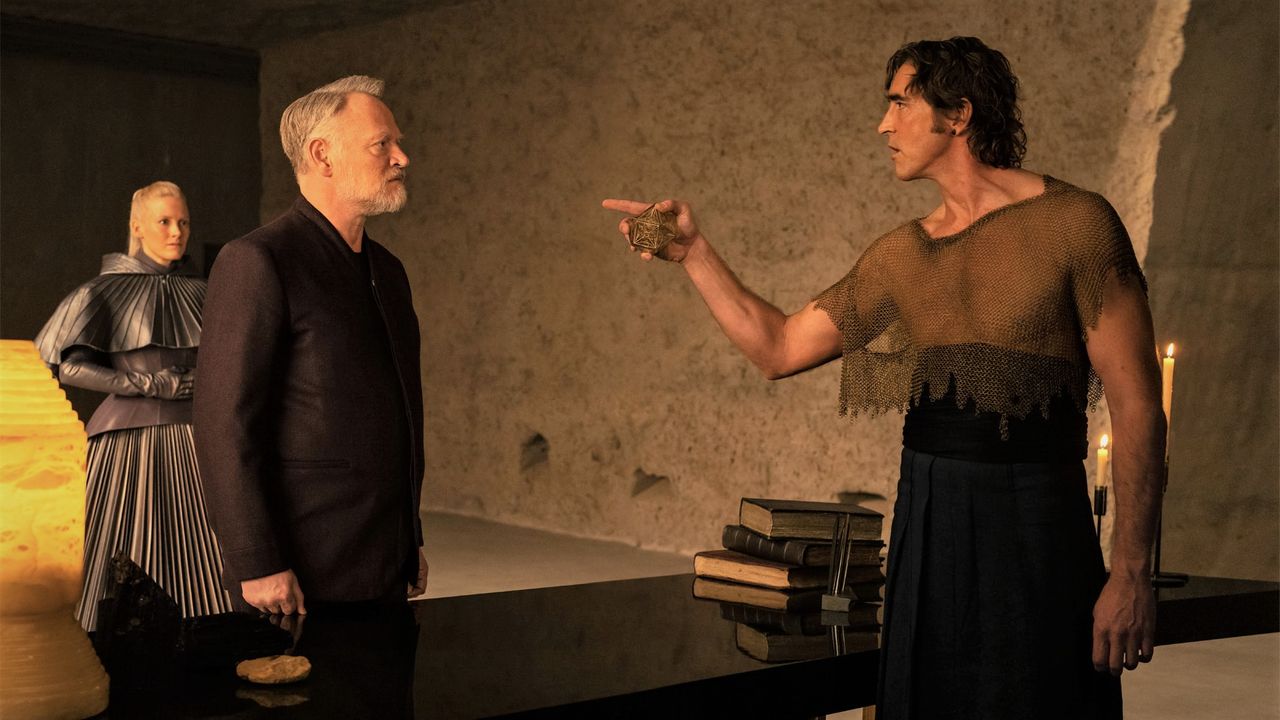 The second season of Sci-Fi Series Foundation' has wrapped up filming this Friday in Prague, Czech Republic. The show began filming in the country in April this year after completing the majority of the shoot in Ireland.

'Foundation' Season 2 began filming in June 2021 in Ireland, months before it was officially renewed for the second season. The 10-episode season 2 has taken almost a year to complete production. The series was also filmed in the Canary Islands.

'Foundation' was officially renewed for a second season just two weeks after its debut on Apple TV+. The show's premiere became one of the most-watched series on the streamer. After the first season, the series stands with 71% critic approval and 58% audience approval on Rotten Tomatoes, which is very average for a sci-fi show of this kind of budget and standards.

The series has added 10 new members to its cast in season 2 while confirming the return of series regulars. Isabella Laughland, Kulvinder Ghir, Mikael Persbrandt, Sandra Yi Sencindiver, Holt McCallany, Ella-Rae Smith, Dimitri Leonidas, Ben Daniels, Rachel House, and Nimrat Kaur will be the new faces when Season 2 arrives.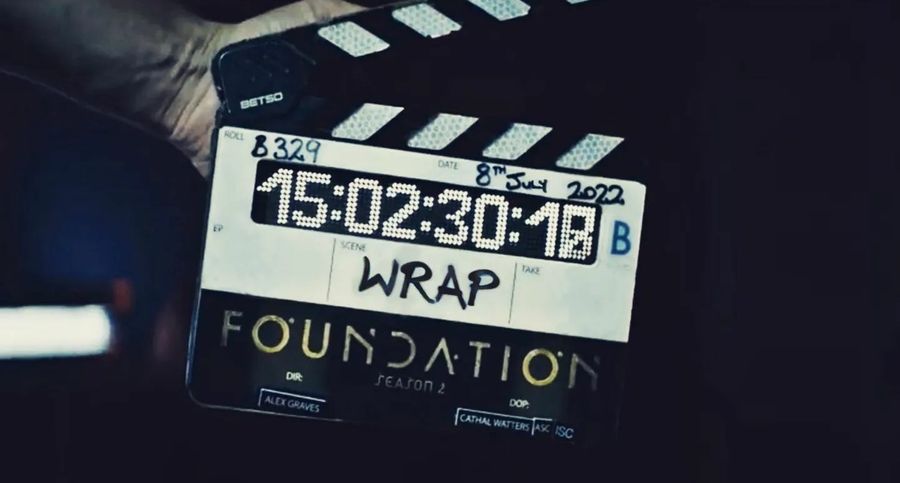 Below is the character description of the new joiners:

Isabella Laughland as Brother Constant, a pleasantly confident claric tasked with preaching the Church of the Galactic Spirit throughout the Outer Reach. Constant is a true believer whose courage and passion make it difficult not to love her.

Kulvinder Ghir as Poly Verisof, the Church of the Galactic Spirit's High Claric. He's whip-sharp and sarcastic, but he's also a terrible drunk, smart enough to understand where he's going, but too cynical to change.

Sandra Yi Sencindiver as Enjoiner Rue, Queen Sareth's attractive and politically astute consigliere. Rue, a former courtesan to Cleon the 16th, rose to the ranks to become a royal counselor.

Ella-Rae Smith as Queen Sareth of Cloud Dominion. Sareth is used to being underestimated, and she uses it to her advantage, charming her way into the Imperial Palace with sharp humor, all while on a secret revenge mission.

Dimitri Leonidas as Hober Mallow, a master dealer with a sarcastic personality and dubious morals who is forced to serve a greater, selfless purpose.

Ben Daniels as Bel Roise, the last great general of the Superliminal Fleet and would-be Foundation conqueror. Bel is a true gentleman, yet his devotion to the Galactic Empire is waning.

Holt McCallany as Warden Jaegger Fount, the current Warden of Terminus and protector of its residents from outside threats

Mikael Persbrandt as The Warlord of Kalgan, a monster of a man, coiled with strength and endowed with strong psychic skills, driven by hatred in his ambition to rule the galaxy.

Rachel House as Tellem Bond, the mysterious leader of the Mentallics, and Nimrat Kaur as Yanna Seldon.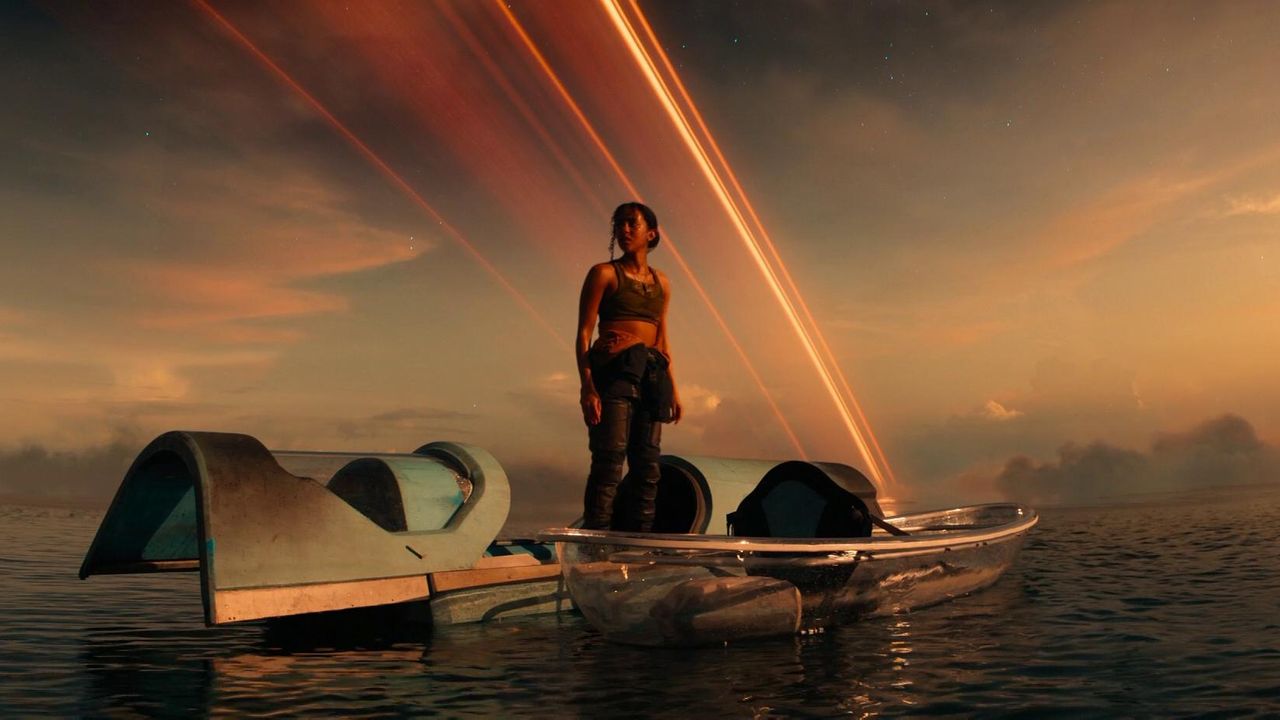 When Will Foundation Season 2 Release on Apple TV+?

Considering that production has just completed on Season 2, post-production will certainly take more than six months. The series belongs to the sci-fi genre and is mostly set in space, so it has more visual effects as compared to many other shows. Reportedly, the post-production is scheduled to wrap in March 2023. If everything goes as planned and the second unit photography (if any) or if any reshoots are required goes on time, then we can expect it to premiere in the second quarter of 2023. So, Foundation Season 2 is likely to premiere in April 2023.

In the season one finale of Foundation, Hari, a second digital copy of the original, explains that the Foundation's true purpose was to forge a new civilization with the help of Anacreon and Thespis and suggests using the Invictus to fake a "megaflare" to make it appear Terminus had been purged of life, allowing the Outer Reach to develop in secret from the Empire. Gaal lands on Synnax in 12,240 E.I., and in the ruins of her hometown, she discovers another pod underwater into spaceship wreckage and awakens Salvor, who tells her she is her daughter. Salvor then bestows Hari Seldon's Prime Radiant upon her.

Foundation is led by showrunner and executive producer David S. Goyer and produced for Apple by Skydance Television with Robyn Asimov, Cameron Welsh, David Ellison, Josh Friedman, Dana Goldberg, and Bill Bost also serving as executive producers.

According to a report published last year, producers of the show reportedly asked Apple for assurance of up to 5 seasons. Also in an interview, Goyer said that he is ambitiously hopeful to get 80 hours to tell the complete sci-fi story written by Isaac Asimov on Apple TV+.

Season One of Foundation features an international cast led by Jared Harris as Dr. Hari Seldon; Lou Llobell as Gaal Dornick; Lee Pace as Brother Day; Leah Harvey as Salvor Hardin; Laura Birn as Demerzel; Terrence Mann as Brother Dusk; Cassian Bilton as Brother Dawn; and Alfred Enoch as Raych.

When revolutionary Dr. Hari Seldon (Harris) foresees the Empire's oncoming demise, he and a band of devoted followers travel to the farthest regions of the galaxy to found The Foundation in an attempt to reconstruct and save civilization's future. Infuriated by Hari's claims, the ruling Cleons — a long line of emperor clones — fear their grasp on the galaxy may be eroding as they're forced to reckon with the possible reality of losing their legacy forever.