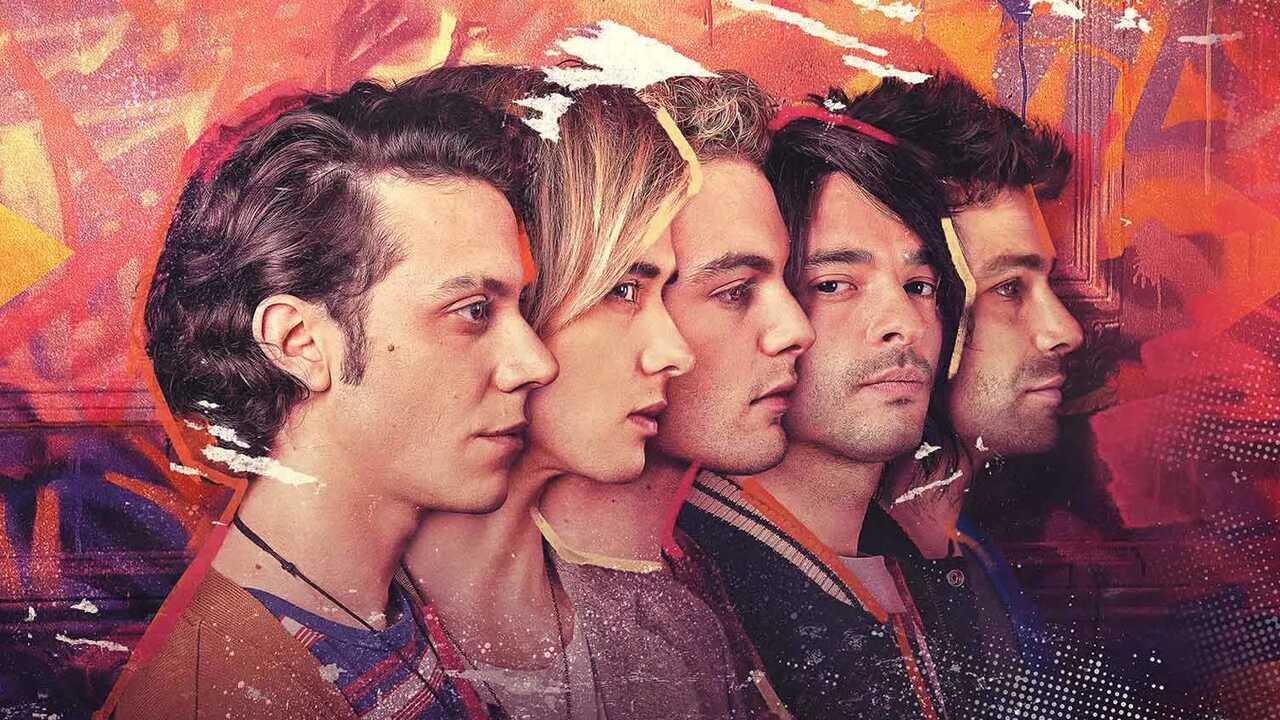 Freeks is a Disney+ original series that tells the story of Gaspar, a musician who is falsely accused by his bandmates of stealing a valuable guitar from a famous rock star. The series is a mix of drama, music, and mystery that explores how fame affects friendship and love.

Freeks is a series that keeps you interested with its plot and characters. The actors do a great job of making you feel their emotions and their songs are catchy and original. The series shows the good and bad sides of fame, as well as the value of trust and loyalty. The series also has some unexpected and exciting moments that make you want to watch more. For example, in episode 5, Gaspar discovers a clue that leads him to a secret underground club where he meets Nina, a mysterious girl who helps him in his quest. In episode 8, the band performs at a huge concert where they face a shocking betrayal from one of their own. In episode 12, Gaspar finally confronts the real thief and learns the truth about his past.

However, the series is not perfect. The series sometimes uses clichés and stereotypes that make some things easy to guess and hard to believe. For example, in episode 3, Gaspar meets Isabella, a spoiled and rich girl who falls in love with him at first sight and tries to sabotage his relationship with Gi, his childhood friend, and bandmate. In episode 6, the band gets involved in a silly prank war with their rivals, the Rockers, that ends up in a big mess. In episode 10, the band faces a moral dilemma when they are offered a lucrative deal by a shady record producer who wants them to change their style and image.

The series also has some problems with the speed and depth of the story and the characters. The series could have been better if it had more time and attention to some details and aspects. For example, in episode 4, the band goes on a road trip to visit Gaspar's grandmother who lives in a small town where they learn more about his family history and musical roots. This episode could have been longer and more developed to show more of Gaspar's background and personality.

In episode 7, the band meets Laura, a journalist who wants to write an article about them and their music. This episode could have been deeper and more meaningful to show more of the band's motivations and aspirations. The series also has some issues with the editing and sound that lower the quality of the show. For example, in episode 9, there are some scenes that are cut abruptly or have continuity errors that make them confusing or inconsistent. In episode 11, there are some songs that have poor sound quality or synchronization that make them less enjoyable or impressive.

The series focuses more on typical teen drama than on character development or a good intriguing story. Most of the characters of the series act in clichéd and unrealistic ways. The series has a weak and shallow plot that lacks originality and suspense. The series has poor production values that affect the quality and enjoyment of the show. Though the show has tried a lot, Freeks is a series that does not live up to its name or its genre.

Final Score – [6/10]
Reviewed by - Arpita Mondal
Follow @ArpitaMond33387 on Twitter
Publisher at Midgard Times