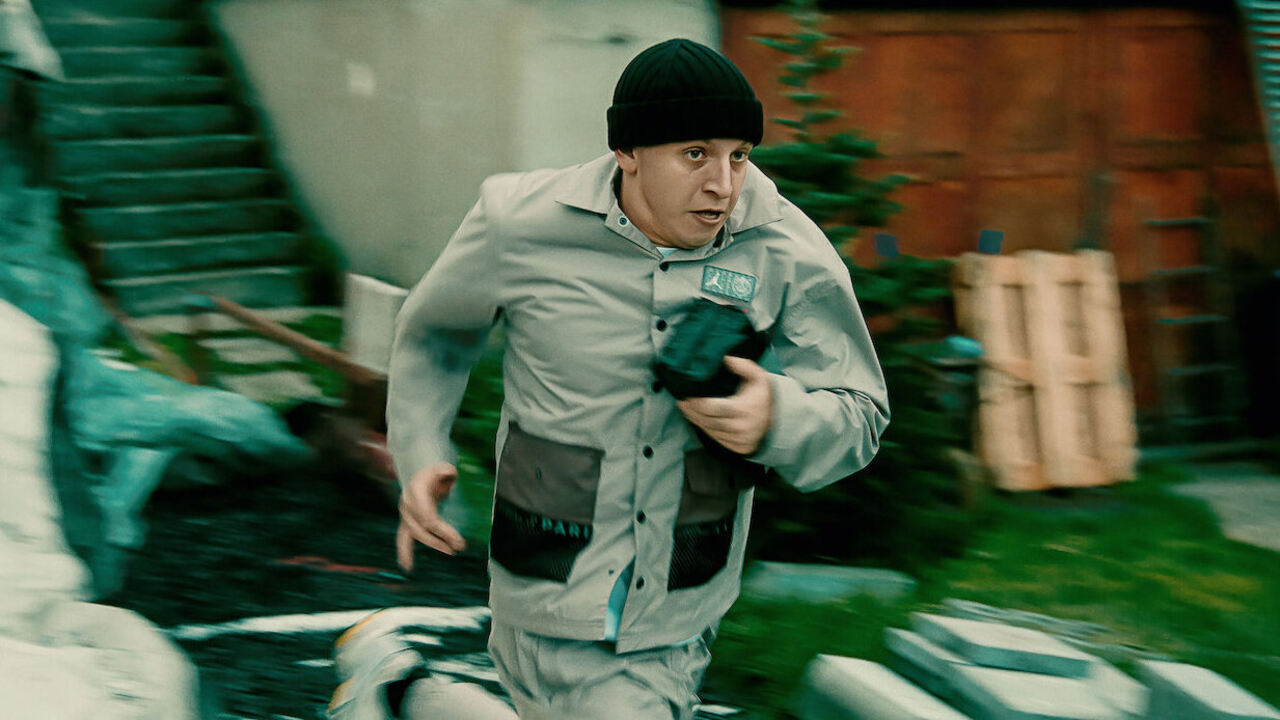 Maciej Bochniak's Freestyle has such a quick, energetic pace that you don't watch the film but run with it. For the most part, you observe the events by holding your breath, which is something you realize when the movie briefly relaxes here and there. Why is Freestyle in such a mad rush? Well, blame it on the circumstances. The characters don't have the luxury to sit down and rest. They are asked to do errands, and those errands go wrong, sending them on a run from Point A to B and so on.

The filmmaking style is in sync with Diego's (Maciej Musialowski) situation. The movie skitters and lurches with his movements. Freestyle had me in its grasp for about twenty to thirty minutes. I reveled in its excitement and was eager to see where it was headed. But unfortunately, my enthusiasm soon dissipated. The problem with Freestyle is that its dizziness is in service of an uninteresting screenplay. Bochniak might have wanted to make something like Uncut Gems, but his sensibilities here are far from nerve-racking. The movie, like a workout session, may leave you huffing and puffing, and if that's your idea of a good film, you might enjoy Freestyle.

However, I wanted it to be more than a breathless exercise. Freestyle isn't able to hold your interest because it doesn't have solid characters. They are little more than pawns who are asked to sprint/drive from one place to the next. Sometimes, a character would suddenly arrive at a particular location and do something (say, punch someone in the face), and this unexpectedness is meant to surprise or shock the audience. But since you don't care about Diego or anyone else for that matter, you don't care what happens to them.

A man comes in front of a car, and the driver purposefully hits him. This car then is hit by another vehicle. Freestyle is filled with such sudden developments, but it all feels like a stunt. Bochniak puts his jittery style to the test and sees what could be done with it. The only time the movie successfully works is during the home robbery scene, as it manages to take you by surprise. The rest of the film, though, slips away from your grasp. Things occur to purely jolt the audience, and after a while, you stop responding to the events.

Musialowski stays on the screen from beginning to end. Yet, he remains a blur, a ping-pong ball that's thrown in various places. We loved the chaos in Uncut Gems because of Adam Sandler's panicky performance. Musialowski, however, doesn't bring anything to the table. His character is primarily angry and irritated, and when the movie starts to feel dull, Musialowski's acting looks monotonous. As a result, Freestyle turns tedious, and you simply wait for it to end. Bochniak is a good director. He just needs a compelling screenplay.

Final Score- [5/10]
Reviewed by - Vikas Yadav
Follow @vikasonorous on Twitter
Publisher at Midgard Times