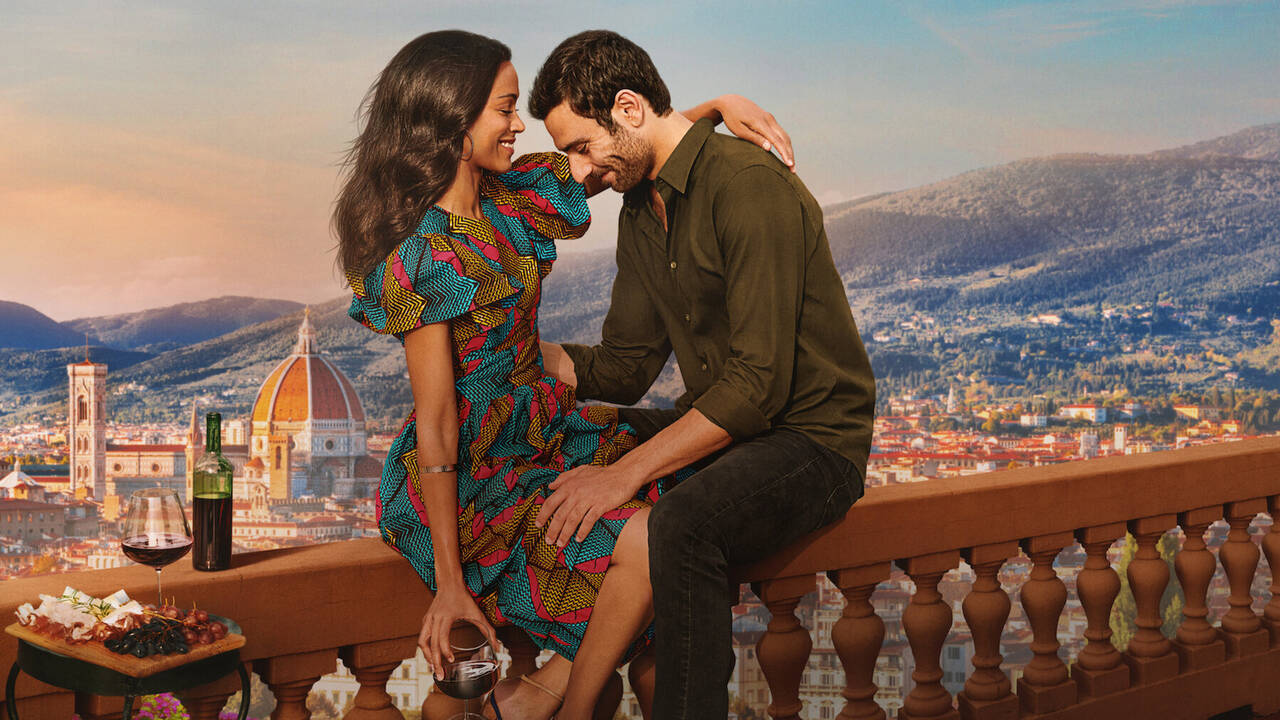 From scratch, the limited series was released in 2022 on Netflix. The series is an adaptation of the book, From Scratch: A Memoir of Love, Sicily, and Finding home.

The story of "From Scratch" is set in the year 2000 in Florence. Amy, a law student takes a break from her studies and reaches the city of Florence to pursue her real passion, which is art. Love was last on her mind, but it was first to find her in the city. Lino, a chef whom Amy bumps into on the streets becomes a very important person to her for the rest of her life. The two find love, marry, and even movies to another country all because of their strong feelings for each other. We see the rest of their life evolve as they try to deal with all the happiness and sadness it comes their way.

The series has a total of 8 episodes with each having a running time of 49 to 58 minutes. Although the plotline might seem good, I felt that the episodes were a little bit stretchy due to their long duration. The story has a lot of emotions and happenings involved, which will keep us hooked throughout the show. There are a lot of twists and surprises that the audience can expect regarding the characters and the story. These elements make this story even more interesting.

The two main characters have very gentle chemistry, which will make us want good things to happen to them. The series becomes even more entertaining when more characters connected with Amy and Lino enter the show. They bring in slight drama as well as comedy and also show us the cultural indifferences between Lino and Amy. Although this series has the well-known boy meets a girl drama it has its charms.

The series also shows the food of Florence and also its beautiful buildings. This show overall gives us the beauty of Florence and Los Angeles as well as gives a beautiful and tough love story. The story seems all lovey-dovey at all times, and we might feel it getting detached from reality a bit, but most of the time it does succeed in capturing our hearts. It's a perfect watch for those audiences who are in the mood to swoon a bit and also weep a little. It will be perfect to watch each episode with certain breaks in between because it might not be a perfect pick for a binge-watch.

Final Score – [7/10]
Reviewed by - Poornima Balsu
Follow @BalsuPoornima on Twitter
Publisher at Midgard Times