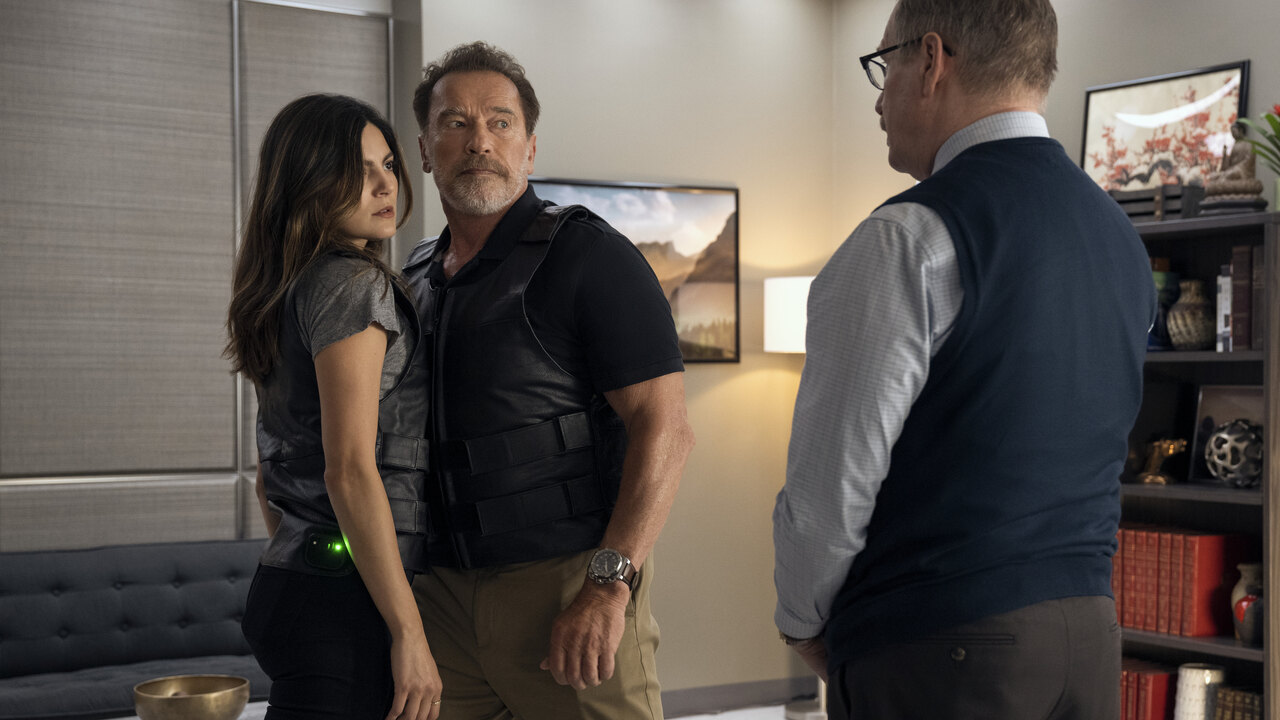 Go to the IMDb page of FUBAR and take a look at the names of the writers. We have Cait Duffy, Michael J. Gutierrez, Lillian L Wang, Adam Higgs, Scott Sullivan, Penny Cox, and Nick Santora (also serving as the creator). It's a long list. This minor information might lead you to believe that FUBAR is a big mess. Generally, a show or a movie comes across as discordant whenever multiple names are found under the "director" or "writer" category. We feel as if everyone is fighting to implant their fingerprints on the screen. FUBAR, then should have been jarring. However, I am more than happy to report that every element here works in harmony.

The most impressive thing about FUBAR is the firm control it has over itself tonally. It's, for the most part, an easy-breezy series, but it also often veers into unhappy territories. It's the kind of show where a character uses the word "cuckold" incorrectly, and that same character is told by his daughter that he shouldn't have gotten married. Roo (Fortune Feimster) cracks dirty jokes and also talks about daddy issues. Aldon (Travis Van Winkle) initially looks like a Ken doll, though he later narrates a sad story and reveals the fragile human buried under his sturdy, muscular physique. All of this sounds chaotic, but FUBAR handles every segue, every detail, every aspect expertly. I am still wondering how the directors Phil Abraham, Steven A. Adelson, Holly Dale, and Stephen Surjik attuned themselves to the same frequency and delivered something that seems like it was made by only one person.

But it's not just the writers and the directors and other technicians. Even the actors remain in sync with each other. Everyone is in their best form, and they feed off one another. While watching FUBAR, I was constantly thinking about what a typical day on the set would have been like for these people. Given how everybody appears to be on the same level, were there no quibbles between the crew members? This is a show that moves with precision, as every punch and every joke arrives at just the right moment. The timing is absolutely perfect. Lines like "That ship has sailed" drop precisely when they should. FUBAR is also good at setup and payoff. A "hug vest" is introduced in a therapy session, and it helps Luke (Arnold Schwarzenegger) and his daughter, Emma (Monica Barbaro), get closer during a train mission. An uncut diamond returns during an emergency. The significance of that shot of balloons going toward the ceiling is revealed to us within a few minutes of an argument. And an app Luke disapproves of helps everyone later in the story. It's all satisfying.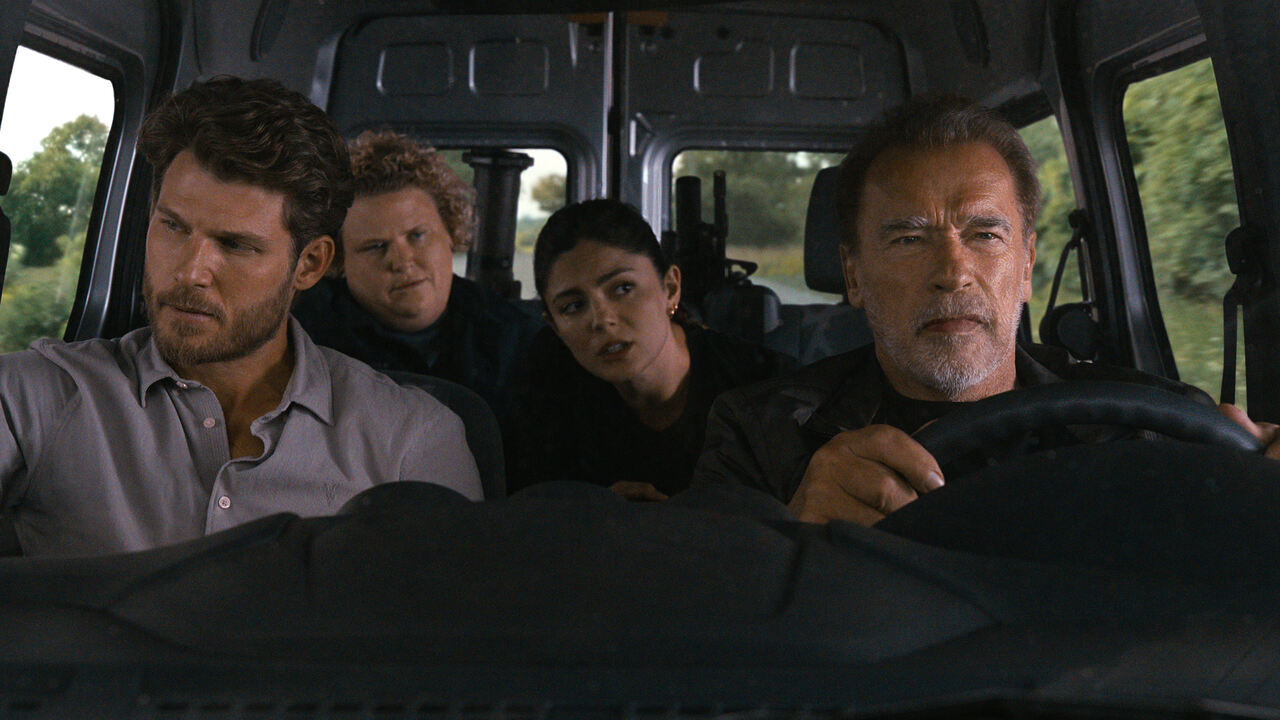 The writers display a good sense of humor. I can just list all the jokes I enjoyed. I chucked when Luke ran over a guy with his car while arguing with Emma. When Boro (Gabriel Luna) tells his guys that Luke is dangerous, he does so by showing a photo of Luke smiling in a white dress. Everybody boos a doctor during a meeting. And Luke and Emma use puppets to express their thoughts during therapy. There are other moments that made me laugh or smile, but I will leave them for you to discover. The creators cleverly display the title through a magazine or a computer screen because they know that many people click on that "skip intro" button.

There is so much talk about family in FUBAR that I can almost see Vin Diesel grinning. Luke is obsessed with his family, so much so that he interferes in their life. This 67-year-old spy tries to win back his ex-wife, Tally (Fabiana Udenio), and spies on her current lover. He also reveals something to Emma's boyfriend, thinking he is doing what's best for his daughter. Emma is not so different from her father. She is impulsive, intense, and not always right. Both Emma and Luke are flawed characters, and there were moments when I really hated them.

It's nice that the series allows us to have a love-hate relationship with its characters. It understands that not everyone is perfect and not everyone has to be always likable. I knew I would like FUBAR as soon as I saw that scene near the opening where Tally mentions - much to our surprise - that she and Luke have separated. Before this information, we see the two of them as a married couple because we notice the events through Luke's rose-tinted lens. This subjectivity drew me into the series, and I guess I also got attuned to the same frequency as everyone else in this series because when a character said "BS," Luke and I thought of the same thing. This is an entertaining mixture of silliness, sexiness, and spy shenanigans. I loved it.

Final Score- [9/10]
Reviewed by - Vikas Yadav
Follow @vikasonorous on Twitter
Publisher at Midgard Times