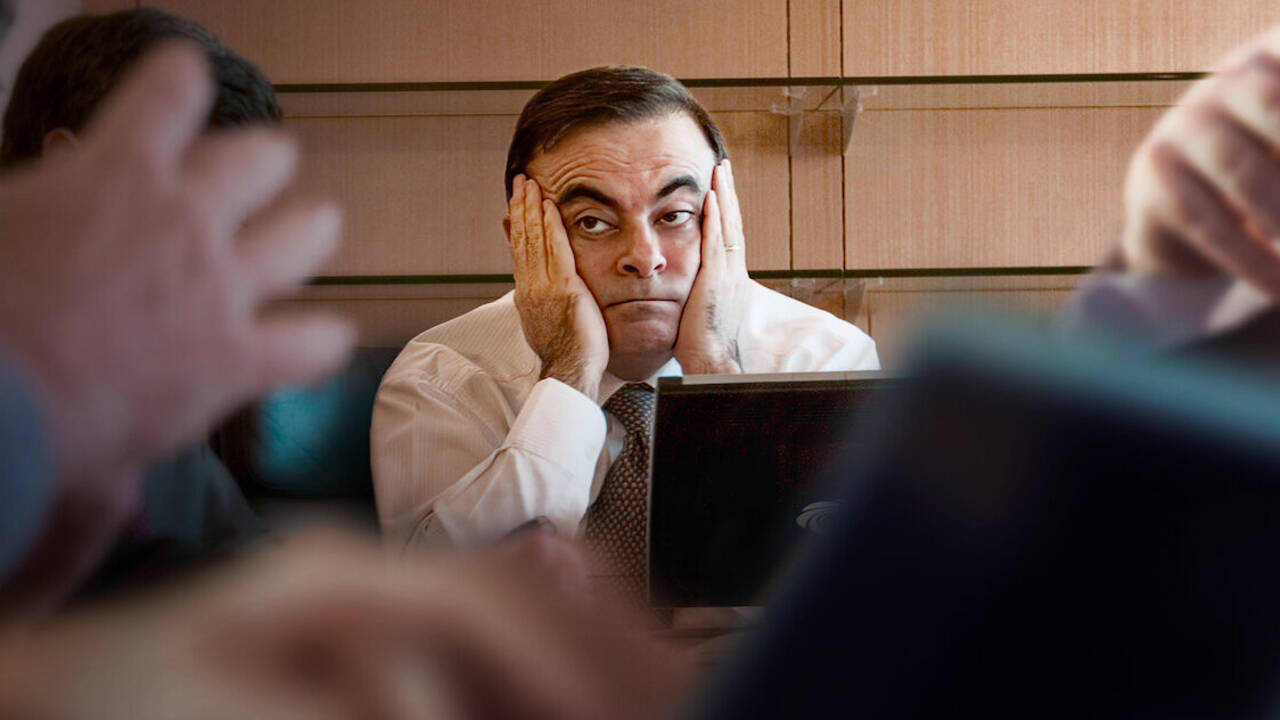 Fugitive: The Curious Case of Carlos Ghosn deals with various phases in the life of Carlos Ghosn. He was just an outsider when he became the successor of Renault (the French automobile company). When he got introduced to Renault, the company was in huge debt, and, with his leadership, they overcame the bad phase and started making profits. The cost at which these profits were made was the shutting down of factories. Thus, Ghosn also became to known as "the Cost Cutter". His leadership proved successful for this French company, and they thought of expanding their business by allying with either a Korean or a Japanese company.

The final result being, Renault joined hands with Nissan. Japan's Nissan was also in a bad shape when the alliance was formed. It was also suffering huge losses, and the alliance came as hope for the people. But, they were afraid they'll lose their jobs because reducing manpower or shutting down manufacturing units was the method Ghosn was known for. He did the same in Japan and cut the cost by reducing 21,000 jobs.

Nissan came back into the market with huge profits and new models. Soon, Ghosn's way of living changed and he became suspicious of everything. The things that led to his downfall were firing three main people from Nissan due to baseless allegations of selling Renault's secrets to China, using the company's profit for his use, and lastly not being the CEO of Nissan any longer but still controlling it.

The Japanese didn't tolerate him for long, charges were filed against Ghosn, and he was taken into custody. He served 130 days in prison, solitary confinement, and was bound by a leash on his waist. From being a savior he became a criminal! Not being satisfied with the judiciary system in Japan, he fled back to his own country Lebanon in a black box like a criminal, but to date, there is no evidence of the embezzled money.

I am not much of a documentary person as they usually end up boring. Many of our readers will agree with this fact, but trust me when I say that people need to watch this Netflix documentary. It has been presented in such a great manner that you'll not even realize that 95 minutes have passed, and you're still hooked to the screen, waiting for some other new revelations to be made. It is either that Carlos Ghosn had an interesting life full of ups and downs or Netflix is becoming good at making engaging documentary series.

The documentary was not biased at all, and it did show both sides of the story. Even though Carlos Ghosn didn't agree to be interviewed for the documentary, his side was also shown through the various interviews, press releases, and his statements, and also journalists, lawyers, and those working at Nissan and Renault were interviewed. Initially, these people did praise him but also, when needed they pointed out his mistakes.

We're not here to give a judgment on whether the charges were true or not, but the audience is free to make up their minds about it. The documentary must be applauded for not being partial, and for showing the real story with actual images and footage. In my opinion, everyone should watch this mindblowing documentary once to see a person rise from the flames and then return to ashes.

Final Score – [8/10]
Reviewed by - Riya Singh
Follow @_riyasinghhh_ on Twitter
Publisher at Midgard Times