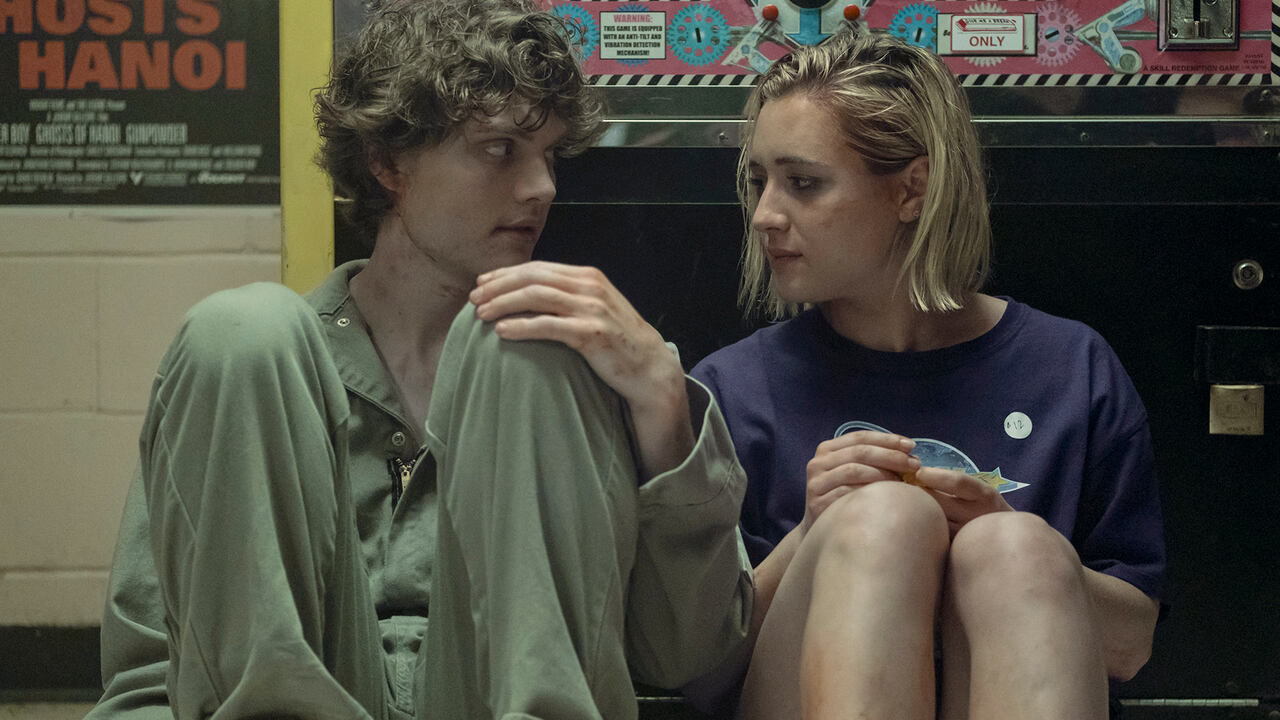 Gen V is the spin-off series to the hit superhero satire The Boys, and it follows a new generation of supes as they navigate the cutthroat world of Godolkin University. Episode 4, titled "The Whole Truth," is a game-changer for the series, as it reveals the university's dark secrets and forces the students to confront their own demons.

Tek-Knight, renowned as the World's Greatest Superhero Detective, makes an appearance on campus and immediately stirs up trouble. Armed with the intention to expose Godolkin's secrets, he hosts his hit series, 'The Whole Truth', on Vought+. Despite being explicitly warned by the Dean to steer clear of the top 5 students, Tek-Knight dives headfirst into an investigation.

In a dramatic classroom setting, Tek-Knight interrogates Marie, who eventually spills the beans: it was Jordan who truly fought Golden Boy. The revelation adds fuel to the already simmering tensions among the supes. Meanwhile, Sam, one of the key players in this intricate web of secrets and powers, has mysteriously disappeared.

As new rankings are announced, the group grapples with their own personal struggles. Emma, Andre, Jordan, and Marie each have their own distractions—whether it's getting high or dealing with media pressers—so finding their missing friend Emma takes a backseat. However, Marie seeks unconventional help from a psychic named Rufus. Unfortunately for her, Rufus's intentions turn malevolent, leading to a gruesome confrontation where Marie uses her powers to incapacitate him.

Emma wakes up beside Sam and opens up about her own dark past. She confesses to having killed only one person but shows genuine remorse. When she reveals that Sam's brother Luke (Golden Boy) is dead, Sam's emotional turmoil escalates. Fueled by grief and anger, he takes matters into his own hands and confronts Dr. Cardosa—the man responsible for experimenting on him and indirectly causing his brother's death.

The tension reaches its peak as Emma, Andre, Jordan, and Marie converge on Sam. The ensuing battle showcases their unique abilities in a flurry of action. Emma emerges as the one who finally manages to subdue Sam. And then there's Tek-Knight—the enigmatic detective who adds an unexpected layer of humor to the episode. In a bizarre yet memorable scene, he attempts to engage in intimate relations with a hand dryer in a bathroom.

While the middle portion of the episode may have felt slightly underwhelming due to its focus on Tek-Knight rather than saving Emma, the final moments pick up pace dramatically. Sam's quest for revenge against Dr. Cardosa leads to an impactful confrontation where powers collide. And as if that weren't enough excitement for one episode, we cut abruptly to Marie in bed with Jordan— well, that's just 'lazy writing'.

One of the things that I found most interesting about Episode 4 is the way it explores the different ways that people react to trauma. Some of the students at Godolkin University have internalized their trauma and lash out at others. Others have retreated into themselves and become withdrawn. And still, others have become determined to fight back against the university and expose its secrets.

I also found it interesting to see how the university's culture of secrecy and exploitation has corrupted many of the students and staff. The university has created an environment where people are afraid to speak out and where they feel like they can't trust anyone.

One of the biggest criticisms that I have of Episode 4 is that it does not spend enough time developing some of the subplots. Most of the subplots are quickly abandoned and never picked up again. Additionally, the subplot involving the relationship between Marie and Tek Knight is also underdeveloped. I would have liked to see more scenes of Marie and Tek Knight interacting with each other so that I could better understand their relationship.

Well, it will be really inappropriate if we compare Gen V to its master 'The Boys', and if we do compare, the results come out really really bad. But if we compare Gen V to the typical popular teen dramas that come out every week on different OTTs, then Gen V is really a masterpiece, everything depends on your perspective. Though it is too early to say this, I expected Gen V would tackle the genre of teen drama in the way, 'The Boys tackled the superhero genre. But I am disappointed, Gen V becomes exactly the monster it was supposed to fight.

While the episode has some flaws, such as the underdeveloped characters and the lack of closure at the end, I am eager to see how the show continues to develop the characters and explore the complex themes that it has introduced. I am also curious to see how the show will resolve the cliffhanger ending of Episode 4.

Final Score- [5/10]