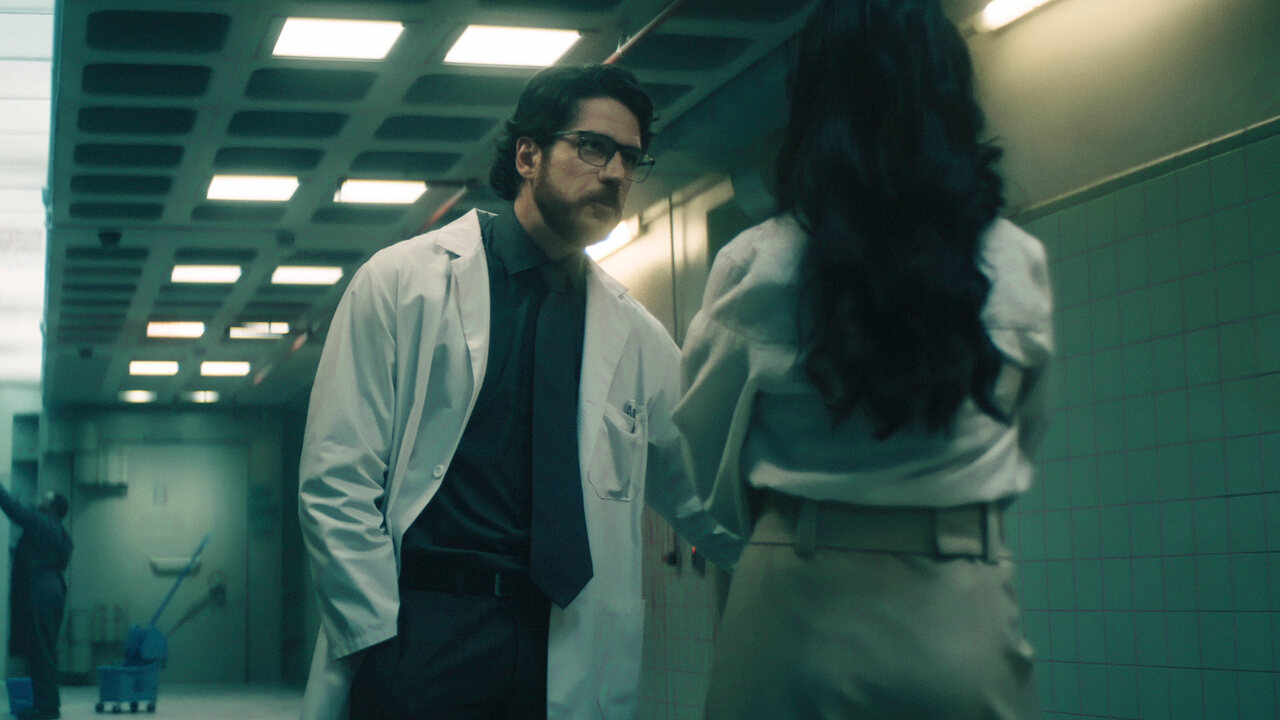 In episode 5, titled "Welcome to the Monster Club", Sam (Asa Germann) and Emma (Lizze Broadway) return to God U after escaping from The Woods, where they were experimented on by Vought. They try to warn their friends about the danger they are in, but they soon realize that something is very wrong. Everyone seems to have forgotten about Sam and Emma, and even their own memories are starting to fade. They suspect that Vought has somehow erased their existence from the collective consciousness, and they must find a way to reverse it before it's too late.

The episode is a thrilling ride that keeps you on the edge of your seat as Sam and Emma try to figure out what is happening to them and how to stop it. The show does a great job of creating a sense of paranoia and confusion, as the characters question their own reality and identity.

The episode showcases the excellent performances of the cast, especially Asa Germann and Lizzie Broadway, who convey the fear, frustration, and determination of their characters with great skill.

However, I happen to have a few complaints about the episode, because I waited with a lot of expectations for an entire week. Some of the plot points are a bit contrived and convenient. The episode also relies heavily on exposition and flashbacks to explain the twist, which can feel a bit rushed and overwhelming. The episode could have benefited from more time to explore the emotional impact of the twist on the characters and the audience.

The episode was a huge disappointment that wasted the potential of the show and the characters. The episode was barely 30 minutes long, and it did not advance the plot or the character development in any meaningful way. The episode felt like a filler that only served to set up the next episode, rather than a satisfying conclusion to the arc.

The episode could have been skipped entirely, and it would not have made any difference to the overall story. The episode was a letdown that betrayed my expectations and the quality of the show.

The episode also uses many cliches and tropes that are common in sci-fi and superhero genres, such as memory manipulation, secret experiments, hidden identities, etc. The episode lacks originality and creativity and fails to live up to the expectations set by the previous episodes.

Overall, Gen V Episode 5 is a game-changer that delivers a shocking twist that will leave you speechless. The episode is a testament to the show's ability to surprise and subvert expectations, while still maintaining its signature humor and violence. However, the episode also has many flaws that prevent it from being a masterpiece. Gen V is proving to be a worthy spin-off of The Boys, but it still has room for improvement.

Final Score- [6/10]