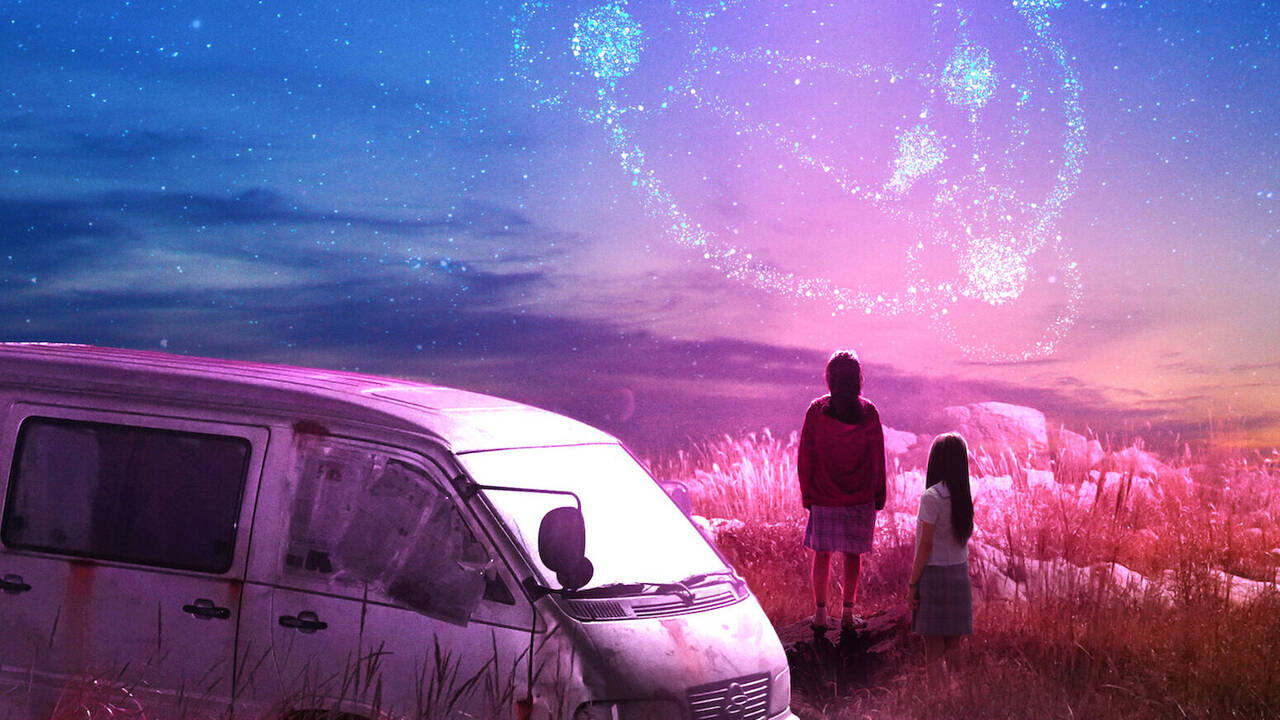 Netflix's latest release Glitch is a South Korean drama that offers us sci-fi, mystery, comedy, action, and a blend of everything.

Glitch tells us the story of a young woman Hong Ji-Hyo who comes from a comfortable background. She has a stable job and a boyfriend, Lee Siguk, who dreams of them moving in together soon. Ji-Hyo is no ordinary woman. She is someone who can see aliens around her and is quite disturbed by this fact since she finds herself in unpleasing situations. Amongst all this, her boyfriend suddenly disappears on the night she breaks up with him. This leads her on the journey of finding her boyfriend, and she is accompanied by her long-lost childhood best friend, Bo-ra. But along the way, they uncover some sort of cult, mysteries, and lots of secrets. This drama is a mix of self-discovery of the characters, the rekindled friendship between the two female friends, and also the audience themselves discovering whether they are watching a sci-fi drama or a drama based on mental illness.

There are a lot of genres and unnecessary subplots involved in this drama that get lost in what it set out to do initially. The first episode sets off on the right track with Ji-Hyo's character introduction and her facing her problems of imagining aliens. The drama has tried to cater to a wider audience and therefore has tried to explore all the possible genres without sticking to one and exploring that perfectly. Therefore, the drama might feel a bit all over the place. Perfectly gripping scenes are interrupted with comedy which kills the vibe of the running scene since it's not even dark comedy.

The character, Ji-Hyo, has been played by Vincenzo's famous Jeon Yeo-been, and she has tried to do justice to the character despite the shortcomings of the plotline of the drama. One satisfying thing about this drama is that it keeps us guessing about something or the other throughout. Even though it does bore us with some long narrative dialogues, the drama does manage to keep us guessing on what conclusion it will give us.


Overall, it's a decent drama for a binge-watch. It would have certainly been done better by focusing on a single genre mainly rather than going all over the place. Nevertheless, it has managed to bring in elements to entertain the audience and not become a complete disappointment. It is not pure sci-fi but still manages to bring in elements that will do justice to that genre at least partially. Although it is not a must-watch k-drama it can surely be a binge-watch series since it just has ten episodes!

Final Score – [7/10]
Reviewed by - Poornima Balsu
Follow @BalsuPoornima on Twitter