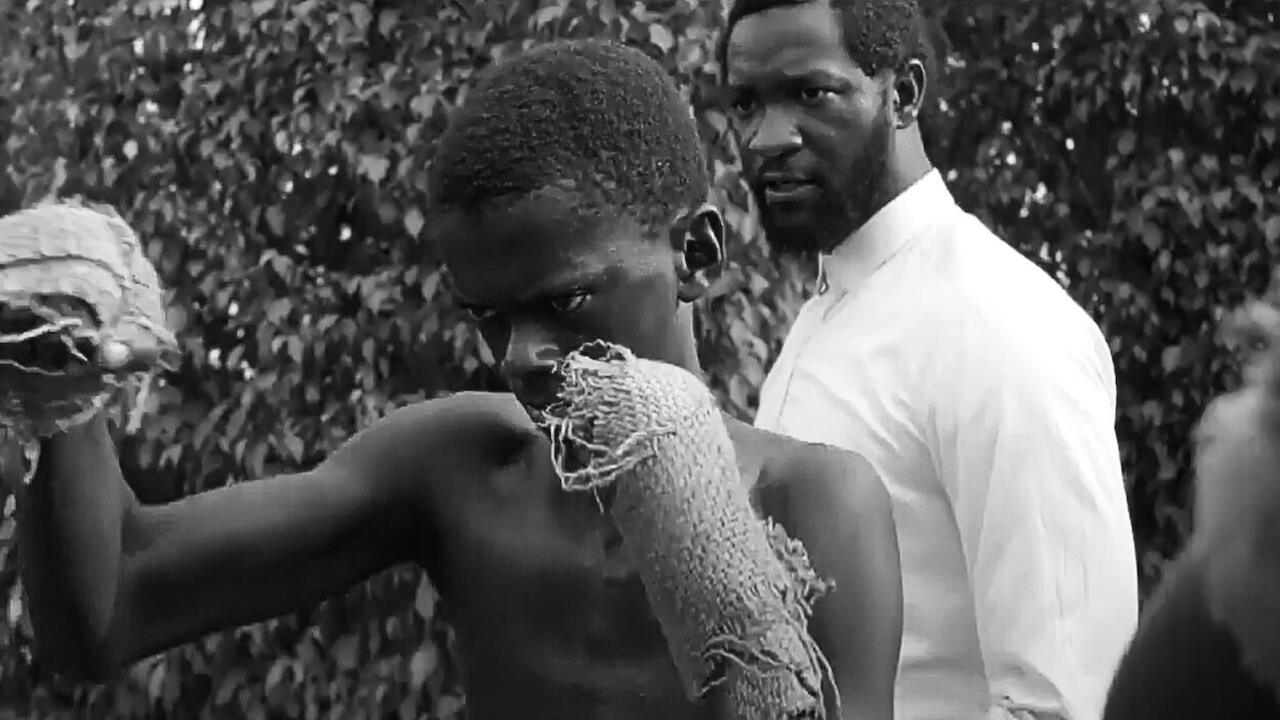 What happens when you combine Hollywood's 40s noir with Ghanaian storytelling? You get the delicious 'Gold Coast Lounge'. Directed by Pascal Aka, 'Gold Coast Lounge,' tells a story of crime, jazz, nightlife, jealousy, and power. The best part is that it executes all of it pretty flawlessly.

It's 1969, and the Ghanaian government is cracking down on crime. John Donkor (Adjetey Anang), a newly released man from prison, wants to clean up his Gold Coast Lounge's illegal activities and make it a respectable place. But when he's murdered, Daniel (Alphonse Menyo) takes over the titular lounge. But it's not an easy takeover even though he's the legal heir. There's Wisdom (Pascal Aka), his brother-in-arms, and Akatua (Zynnell Zuh), Donkor's daughter, who are vying for control too.

Wisdom and Akatua want to continue the illegal activities even though the government watchdogs are looking over the business like a hawk. So Daniel has to watch over these two while also battling his feelings for Naa Adorley (Raquel Ammah). She's a songstress and a siren who is the Lounge's new face. Also, she's Daniel's childhood sweetheart, but their relationship is fraught with tension since she's John's woman now. Daniel tries to navigate through it all in this black-and-white 2020 movie that plays with archetypes and executes them all perfectly.

Here are the archetypes- John is the suave and cool crime boss, Daniel is his heir, Adorley is the saucy femme fatale, and Wisdom/ Akatua are the troublemakers. But the script delightfully doesn't limit itself to just these character forms. The shades are beautifully portrayed too. For example, The individualism of Wisdom clashes with Daniel's attempt at collectivism. The latter also shoulders all the taunts and blames that Wisdom puts on him to make up for his own inferiority complex. Wisdom's main rivalry with Daniel stems from John not even considering him as his heir to the lounge. But Wisdom just fails to recognize his own shortcomings.

What puts the meat in the story is that we are witnessing the clawing attempts of a third-world nation trying to move towards industrialization and advancement while still attempting to maintain its autonomy. It is this backdrop that adds complexity to the archetypal characters and gives the film its unique Ghanaian flavor.

The technical aspects of the movie, from the lighting to the jazz music infused with African beats give the film a unique fast-paced rhythmic effect that gets reflected in the joy the patrons and customers of the Gold Coast Lounge experience. While the ending does a remarkable job of tying together all the threads of the mystery, it could definitely have been a bit better brought together. However, it's not an unforgivable crime, just a little thorn in the road that's easily navigable.

Overall, give Gold Coast Lounge a chance if you are yearning for the good old crime thrillers of Hollywood's past while also looking for something new infused with the setup.

Final Score – [8/10]
Reviewed by - Ishita Chatterjee
Follow @dracone619 on Twitter
Publisher at Midgard Times