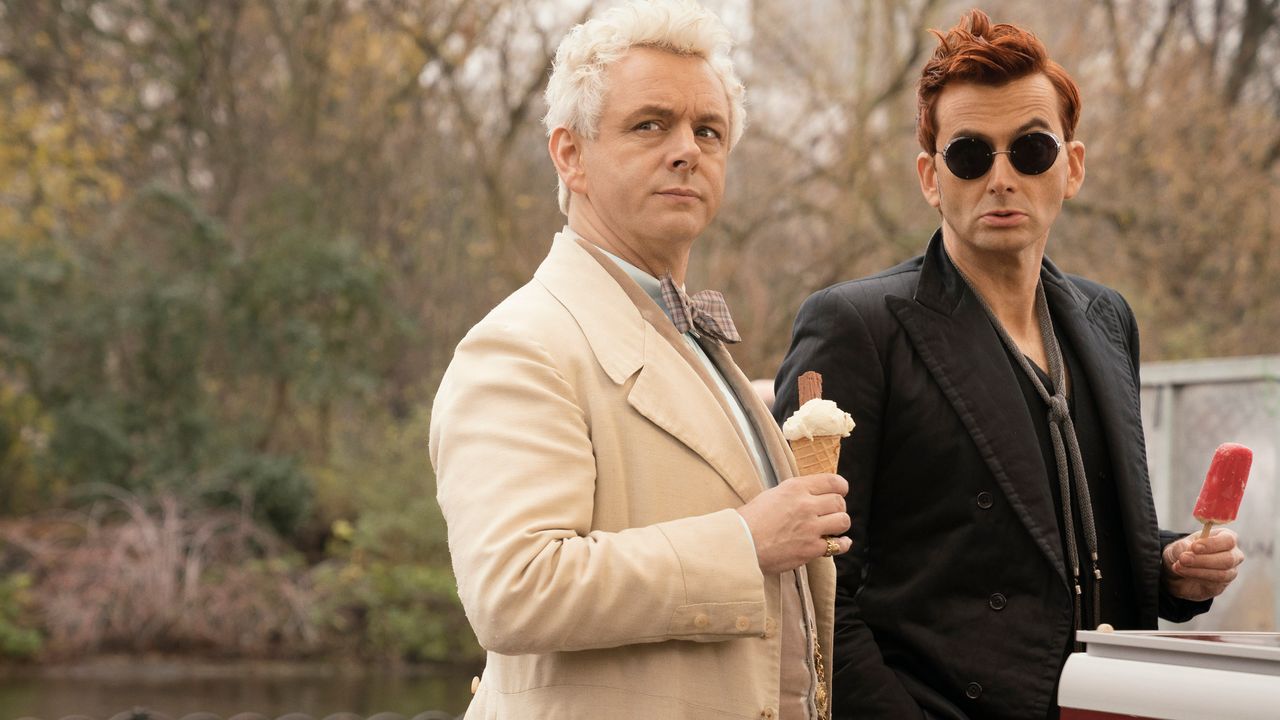 The second season of Amazon's comedy and fantasy series, "Good Omens" has officially begun filming today (Oct. 18) in Scotland. The series was renewed for Season 2 in June this year.

Based on Terry Pratchett (Hogfather) and Neil Gaiman's International Best-Selling Novel, the six-episode second season will continue production till March 2022. David Tennant and Michael Sheen are reprising their roles as Crowley and Aziraphale. Neil Gaiman confirmed the production start via his Twitter account.

The second season will dive into stories that go beyond the source material to shed light on the weird friendship between Aziraphale, a fastidious angel and rare book dealer, and Crowley, the fast-living demon. Aziraphale and Crowley have been on Earth since The Beginning, and with the Apocalypse averted, they are settling back into normal life among humans in London's Soho when an unexpected messenger poses an unexpected conundrum.

Neil Gaiman will continue to serve as executive producer and co-showrunner alongside executive producer Douglas Mackinnon, who will also return to direct. Rob Wilkins, John Finnemore, and BBC Studios Productions' Head of Comedy Josh Cole will also executive produce, with Finnemore co-writing with Gaiman. Amazon Studios, BBC Studios Productions, The Blank Corporation, and Narrativia are producing the second season.

"Taking Good Omens to my home country of Scotland to film a second season is an exciting dream come true for me," said Douglas Mackinnon. "With Michael Sheen and David Tennant returning as Aziraphale and Crowley, we have an angel and a demon on our side."

Good Omens debuted as a limited series on Prime Video in May 2019 and is based on Terry Pratchett and Neil Gaiman's renowned 1990 novel, Good Omens: The Nice and Accurate Prophecies of Agnes Nutter, Witch.

The first season of the series follows Crowley, a demon, and Aziraphale, an angel, who, having grown used to life on Earth as representatives of Heaven and Hell, strive to avert the arrival of the Antichrist and, with it, Armageddon, the last war between Heaven and Hell.