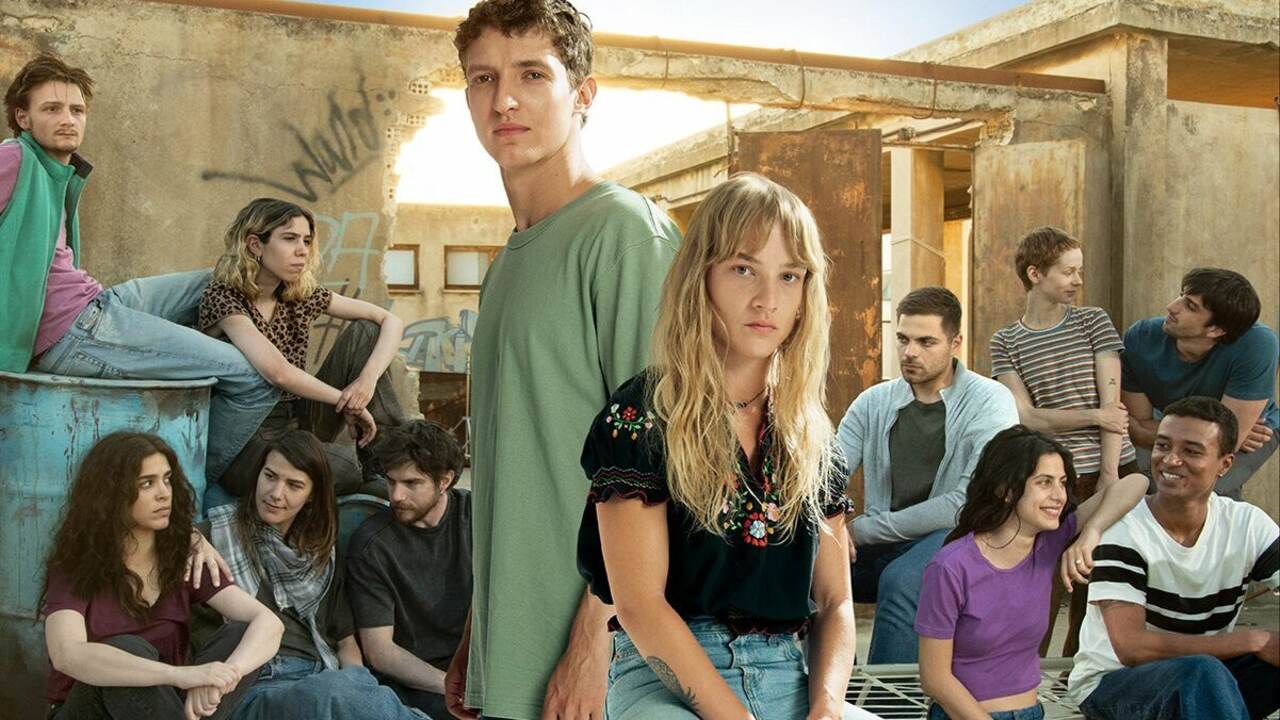 Cédric Klapisch's Greek Salad is a beautiful contemporary drama series that explores the lives of Tom and Mia, two siblings who move to Athens after inheriting a family apartment. The series is a sequel to the French film trilogy 'L'Auberge Espagnole,' which was released in 2002 and also directed by Klapisch. A breathtaking series, this show is a perfect combination of culture, history, and modern issues.

As we enter the world of Greek Salad, we meet Tom and Mia, two young adults trying to navigate their way through life. Inheriting a family apartment in Athens sets the stage for their journey of self-discovery in a city that is both familiar and new. Tom, a start-up founder, is driven to achieve success, while Mia, an anti-capitalist activist, challenges societal norms. Despite their differences, they share a common struggle of finding their place in the world.

As these 2 find their way through life in Athens, we see them grow and evolve in ways that are both relatable and inspiring. Their struggles and triumphs are familiar to us all, and their journey of self-discovery is one that is sure to touch the hearts of viewers around the world.

As we follow Tom and Mia's journey, we witness them confronting personal struggles of identity and finding their place in the world. Alongside their individual experiences, the show also delves into the larger societal issues that affect their lives in Athens, such as the migrant crisis and economic instability. Through their highs and lows, the series captures the essence of the siblings' emotional journeys, their moments of happiness, challenges, and growth.

Greek Salad is more than just a show about contemporary issues - it's also a touching exploration of heritage and family. With Tom and Mia as the children of the beloved protagonists from the 'L'Auberge Espagnole' trilogy, the series presents a unique opportunity to delve deeper into the lives of these familiar characters.

Through their experiences in Athens, we get to witness the complexities of familial relationships and how they can be both a source of joy and a source of the difficulty. This show invites viewers to connect with these characters in a more personal way, making the themes of heritage and family all the more powerful.

The beauty and history of Athens are captured stunningly. The city is almost a character in itself, and the way it is showcased in the series is truly breathtaking. Whether it's the lively streets of the city center or the ancient ruins of the Acropolis, the show does an excellent job of capturing the spirit of Athens. The portrayal of the city adds an extra layer of depth to the story and immerses the audience in the culture and heritage of Greece.

This series is not without its flaws, of course. The show can be heavy-handed at times, and its messaging about social justice and activism can feel a little forced. However, these minor criticisms do not detract from the overall quality of the series, which is a must-watch for anyone who loves great television.

In conclusion, "Greek Salad" is a beautiful and captivating series that is well worth your time. Its exploration of contemporary issues through the lens of Greek culture and history is both refreshing and engaging, and its portrayal of family, heritage, and identity is sure to warm your heart. If you're looking for a show that will inspire you, challenge you, and leave you feeling uplifted, then "Greek Salad" is the perfect choice.

Final Score- [8.5/10]
Reviewed by - Anjali Sharma
Follow @AnjaliS54769166 on Twitter
Publisher at Midgard Times