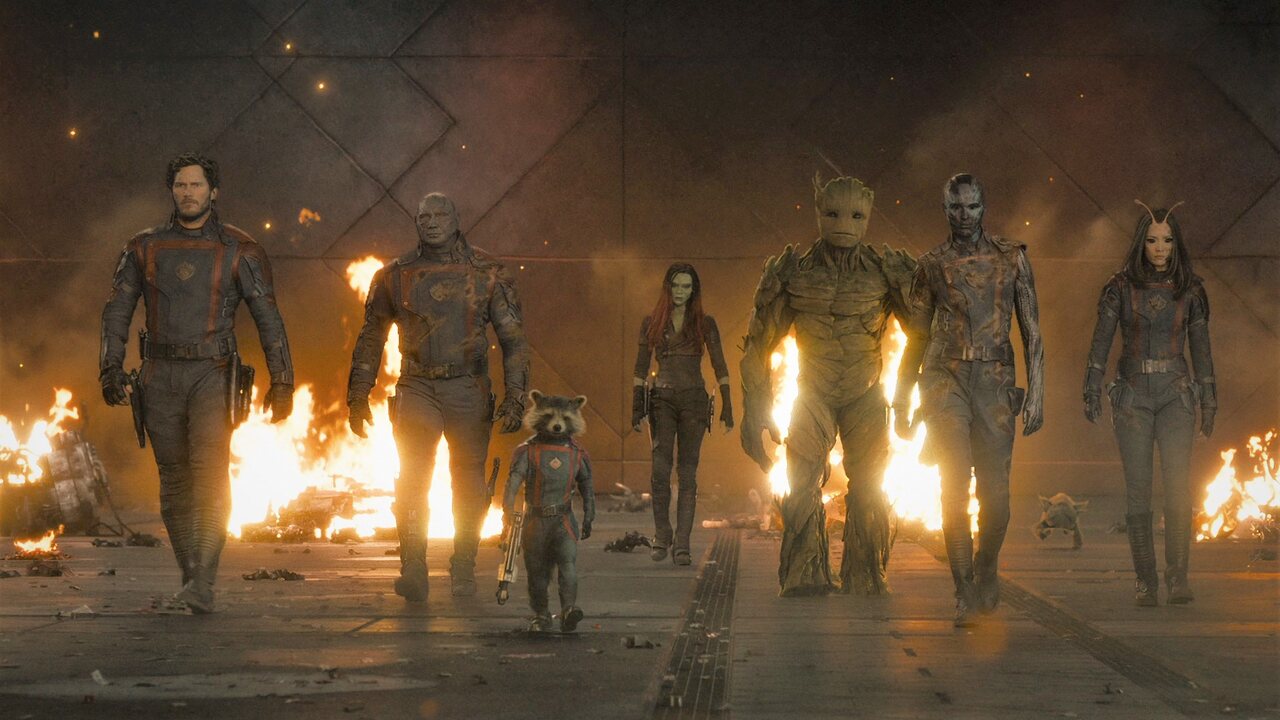 Let's be real, post-Endgame Marvel movies have been hit or miss. Some have been great, while others have left us feeling like we got hit by a Hulk-sized disappointment. But Guardians of the Galaxy Vol. 3 looks like a true beacon of hope. The first two movies brought us a ragtag bunch of misfits, who won our hearts with their snappy quips, high-flying action, and killer soundtracks.

And now, we get to hang out with the gang once again as they blast off into a new adventure. Plus, we get some new blood in the form of Adam Warlock and the High Evolutionary. Think of them as the cool cousins who show up at the family reunion and make everything a little more interesting.


Where are the Guardians?

Of course, these cosmic weirdos couldn't stay apart for long, so we last saw them hanging out with Thor and battling some baddies on a random planet. But let's be real, their part in Thor: Love and Thunder was about as useful as a bag of wet noodles. Maybe if they had a bigger role, that movie wouldn't have been such a snooze-fest for Marvel fans. Anyways.
After that battle, we see the Guardians flying off into the distance without Thor. They're later seen in the Guardians of The Galaxy Christmas special where it was revealed that Peter Quill and Mantis are half-siblings. We can only imagine that they all flew off to another fight after that.

As for the trailer - it focuses entirely on Rocket, and that doesn't feel like good news. James Gunn has already said that the movie will be emotional, which in part may be because we'll get to see Rocket's backstory. However, speculation has risen that it may be the last film for some main characters. And taking into account the posters as well, there's a high chance that it's gonna be Rocket. Or it may be a misdirection. We'll just have to wait and see.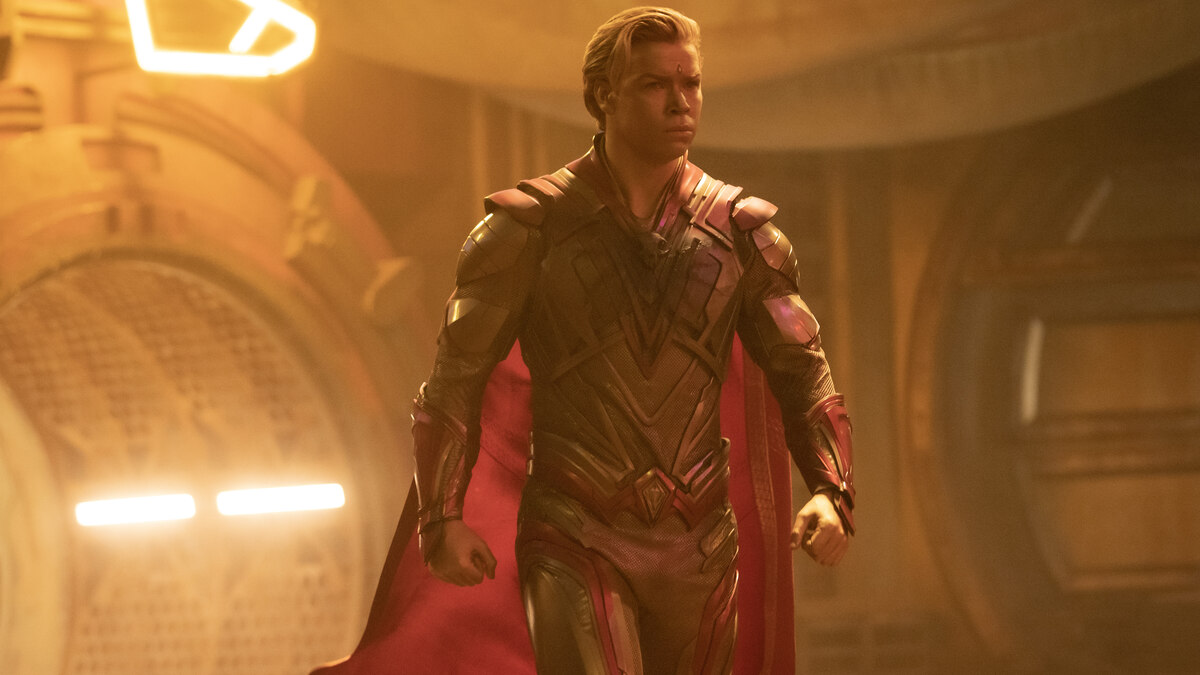 Adam Warlock: Who is He Exactly?

When Rocket stole a valuable energy source while the Sovereign hired the Guardians for its protection, it led to a furious Ayesha vowing revenge on the team in the post-credits scene of "Guardians of the Galaxy Vol. 2." In response, she creates Adam Warlock, a powerful weapon to use against the Guardians.

Now, that's not how it happened in the comics. There, Warlock was created by a group of scientists called the Enclave as part of an experiment to build a powerful new race that they would control. He had enhanced strength, intelligence, agility, and a range of other abilities. However, things didn't go as planned, and Warlock rebelled against his creators and went on to become a key figure in the Marvel Universe.

In the comics, Warlock is Thanos' arch-nemesis and has been involved in some of Marvel's most significant events, including the "Infinity Gauntlet" crossover. Actor Will Poulter's casting as Adam caused some outrage amongst some die-hard comic book fans, so it'll be interesting to see if he can live up to the expectations.

With Ayesha's obsession with the "perfect human," it looks like Adam may be similar in the MCU. His appearance in the trailer is faithful to the comics, with golden skin, light hair, and a gem on his forehead, which in the comics is the Soul Gem. It remains to be seen if he will have the same powers or not.

As for Adam himself, maybe, in the MCU, he will do something similar to the comics and turn against his creator Ayesha. That leaves the question, who will actually be the antagonist of Volume 3?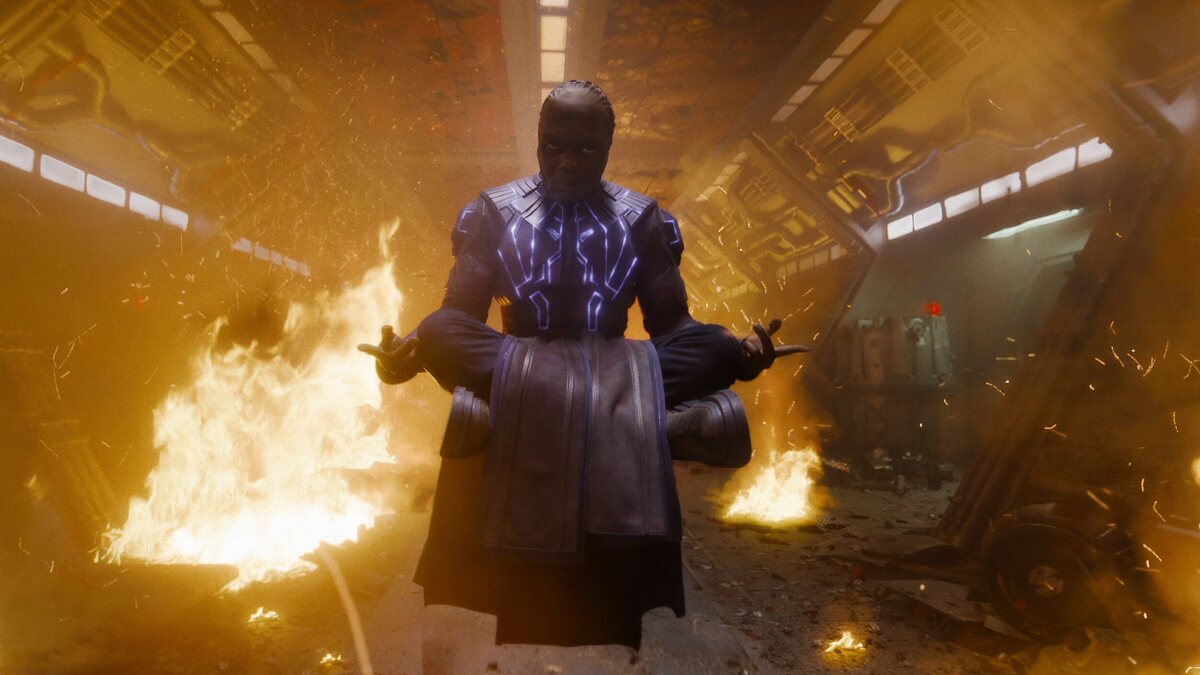 High Evolutionary: The Villain?

While this man hasn't been explicitly described in the trailer, it is hinted that he will be the main villain of the story. Let's explore who he exactly is.

The Marvel Cinematic Universe's High Evolutionary, portrayed by Chukwudi Iwuji in "Guardians of the Galaxy Vol. 3," is a genius geneticist who wants to create a perfect species. He's got some serious brainpower and psychic abilities, including rearranging matter and experimenting with genetic mutations.

Compared to his comic book counterpart, the MCU's version of the High Evolutionary seems to share some similarities in terms of his scientific expertise and intelligence. However, it remains to be seen how the MCU will portray his personality and motivations, as the comic book version is a complex character who is not necessarily a villain but rather a morally ambiguous figure.

All in all, Marvel fans, hold on to your seats because Guardians of the Galaxy Vol. 3 is shaping up to be a cosmic adventure of epic proportions, complete with new allies and foes. Because yes, I do still have some hope for this franchise.