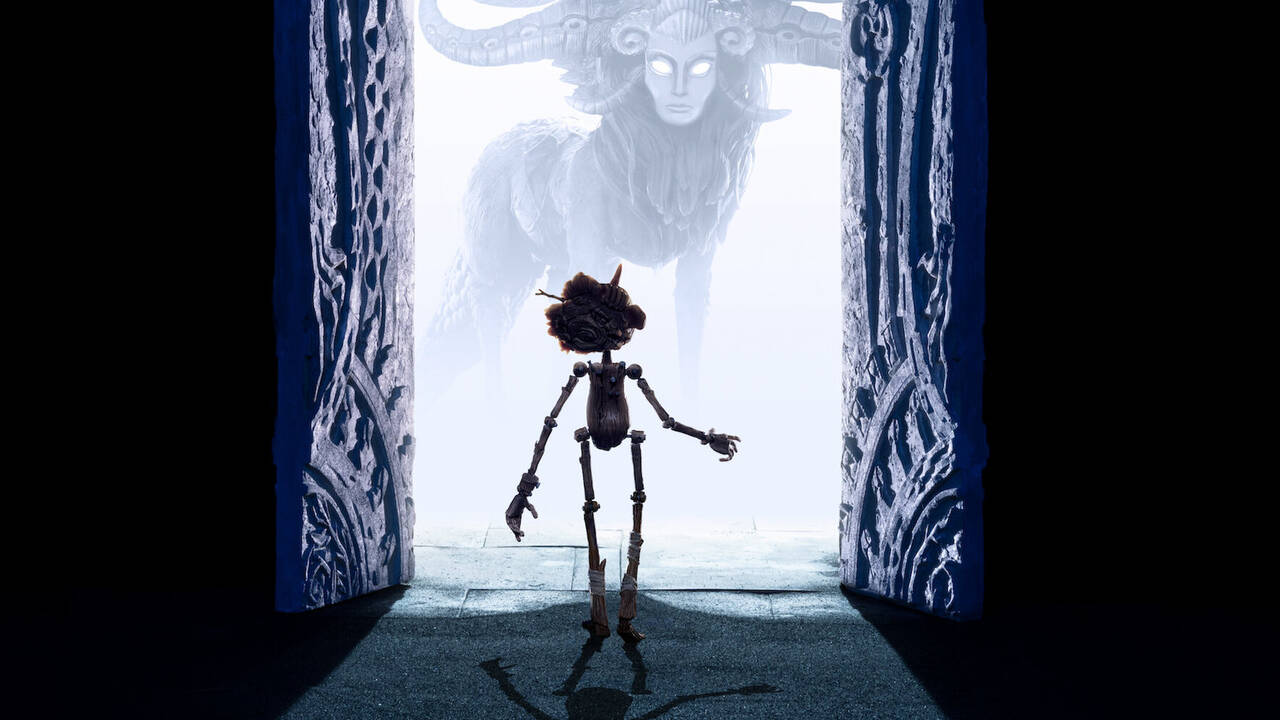 As big cinematic universes become entangled with VFX issues and animation companies struggle with executives putting diminishing faith in their art, Guillermo del Toro brings a movie through a medium that one hasn't seen in a long time.

Made with stop-motion animation the film is almost palpable, its characters oddly touchable yet eluding contact. And it's to the credit of the artists maneuvering the characters, that this unique emotion is even felt. Taking place in the early 1900s, during the Great War, Pinnochio stars woodworker Geppetto (David Bradley) and Carlo (Gregory Mann), his 10-year-old son.

The war takes Carlo, and Geppetto remains an inconsolable drunk for years. And in one such drunken stupor, he chops down the pine tree growing behind Carlo's headstone to make the wooden boy, Pinocchio. While the movie is set in a Christian background, it is the presence of the pagan through wood sprites that brings the wood-carved child to life.

The magical Wood Sprite (Tilda Swinton) names Pinocchio as she infuses him with life and tells him to fill the void left in Geppetto's heart. And while Pinocchio is voiced by Mann as well, he isn't like the obedient boy Carlo was. He's curious about everything and quite a rebel who refuses to do exactly what his mortal father says. So even though he's made from wood, he's far from being wooden.

But his actions create a streak of friction between the two that's furthered by Geppetto taking his time to warm up to his wooden offspring. It must be said that this difference is also because Geppetto demands complete submission from Pinocchio. This extension of the larger world fascism creeping into the relationships between fathers and sons is fascinatingly depicted.

It's seen in the relationship between the Podesta (Ron Perlman) and his son, Candlewick (Finn Wolfhard), as well as the puppeteer Count Volpe (Christoph Waltz) and Spazzatura (Cate Blanchett). But the film has more to talk about, especially about death, life, and the way both are intertwined. The Wood Sprite turns into Death, and Pinocchio for a time has trouble understanding mortality. The movie quite clearly tells that it is between the pages of grief and happiness that our stories are written.

And how can I talk about stories being written, without mentioning the cricket, Sebastian J. Cricket (Ewan McGregor). He's an insect who wants to write his pompous memoir, but ultimately is the one who narrates this tragic set of events.

Overall, Pinocchio is a masterpiece in storytelling, and Guillermo del Toro is a master craftsman who knows how to wield his tools to create magic. Don't give this tale a miss.

Final Score – [9/10]
Reviewed by - Ishita Chatterjee
Follow @dracone619 on Twitter
Publisher at Midgard Times