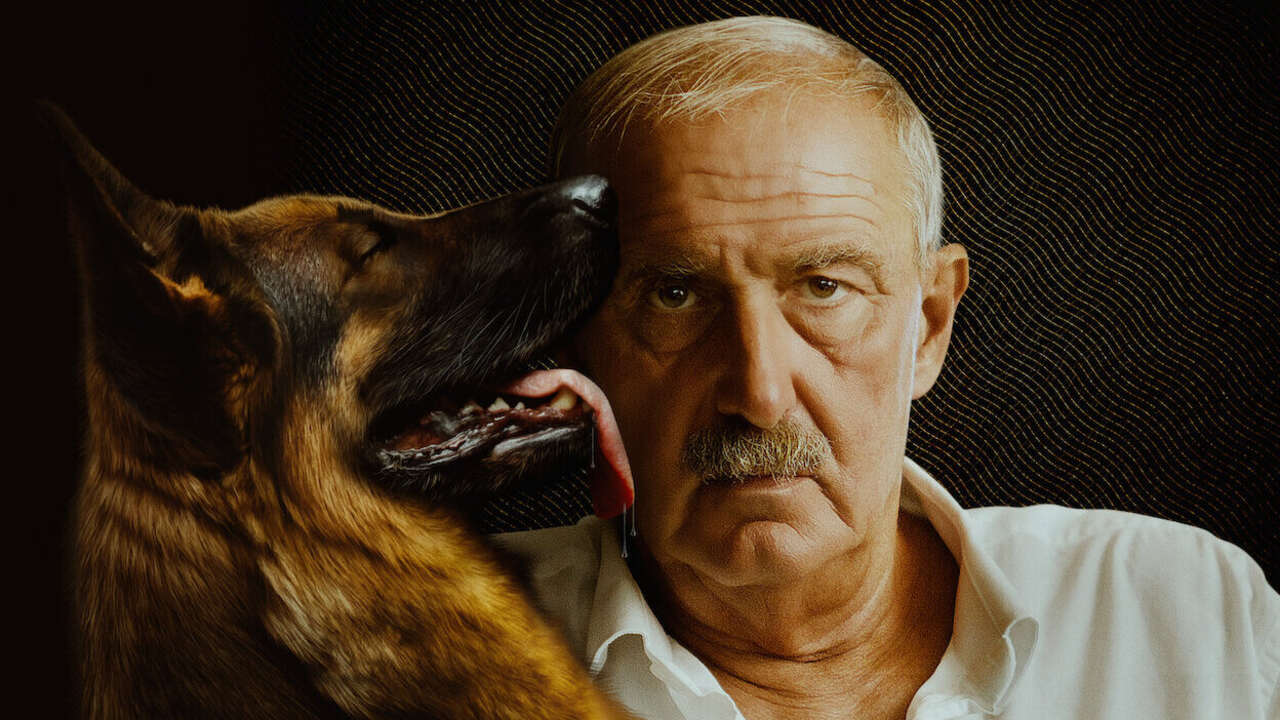 The new Netflix documentary series, Gunther's Millions, is about a multi-millionaire German Shepherd named Gunther (or Goon-ter in German), who "loves caviar and travels by private jet." This good boy is reportedly worth $500 million and had once acquired Madonna's Miami mansion. He has a private chef who cooks his favorite dishes, which he eats on a dining table poised like a royal leader. Gunther, in the past, has been showered with a lot of media attention. Now he also has a documentary on Netflix. Did I mention that he has a PR team and a trust named after him - Gunther's Trust?

If the above paragraph sounds bizarre, be prepared for more unusual developments while watching Gunther's Millions. I have merely covered the tip of the iceberg. The documentary has so many crazy things to say that the idea of a wealthy dog, sex cult, and bedroom cameras look pale compared to other revelations that come later in the series. Gunther's Millions keeps getting crazier as it progresses, and a twist during the third episode really takes you by surprise. Yet, it also makes sense. It's what one would call "truth being stranger than fiction."

Another phrase that comes to mind is "money cannot buy happiness." Because Maurizio Mian, Gunther's caretaker and "the man behind the millionaire dog," is into social experiments. He starts a study group with the intention of finding the cause of happiness. What makes someone cheerful? Can joy be manufactured and passed on to future generations? If a blissful couple were to have a child, would that offspring always be rapturous? In this way, can we cure depression?

There is a reason why Maurizio is "after happiness" through scientific methods. It has to do with the countess, who gave all her wealth to her dog, Gunther. That countess had a son who committed suicide at the age of 26, and the son was friends with Maurizio. So perhaps, Maurizio is now using his money to stop depression because he doesn't want anyone else to commit suicide because of great unhappiness. He doesn't want mothers to suffer from such tragic incidents. You might be thinking, "What a nice man!" Well, wait until you hear the rest of the story.

I should clarify that the documentary shares distressing details but does not completely glorify or condemn Maurizio. It simply presents him as a flawed human being who changed the perception of some people who worked with him. For instance, a woman mentions how she has become more "open-minded." Maurizio, after all, is a man who hates confining people to boundaries. He is sexually open and wants others to be like him. That's why he is not jealous about the fact that his wife gave a blowjob to a man.

Gunther's Millions has a swift pace, and it unfolds with exciting energy. The filmmakers know they have gripping material, and they structure the documentary in a way that shocks are dispensed at just the right moment. Our curiosity is raised and sustained. The people here speak with a mix of astonishment and amusement as if they are unable to believe their own words that they went through such an experience. Gunther's Millions is ridiculous, engaging, and a lot of fun. What it's not is dull. That's something you cannot say about most of the documentaries on Netflix.

Final Score- [8/10]
Reviewed by - Vikas Yadav
Follow @vikasonorous on Twitter
Publisher at Midgard Times