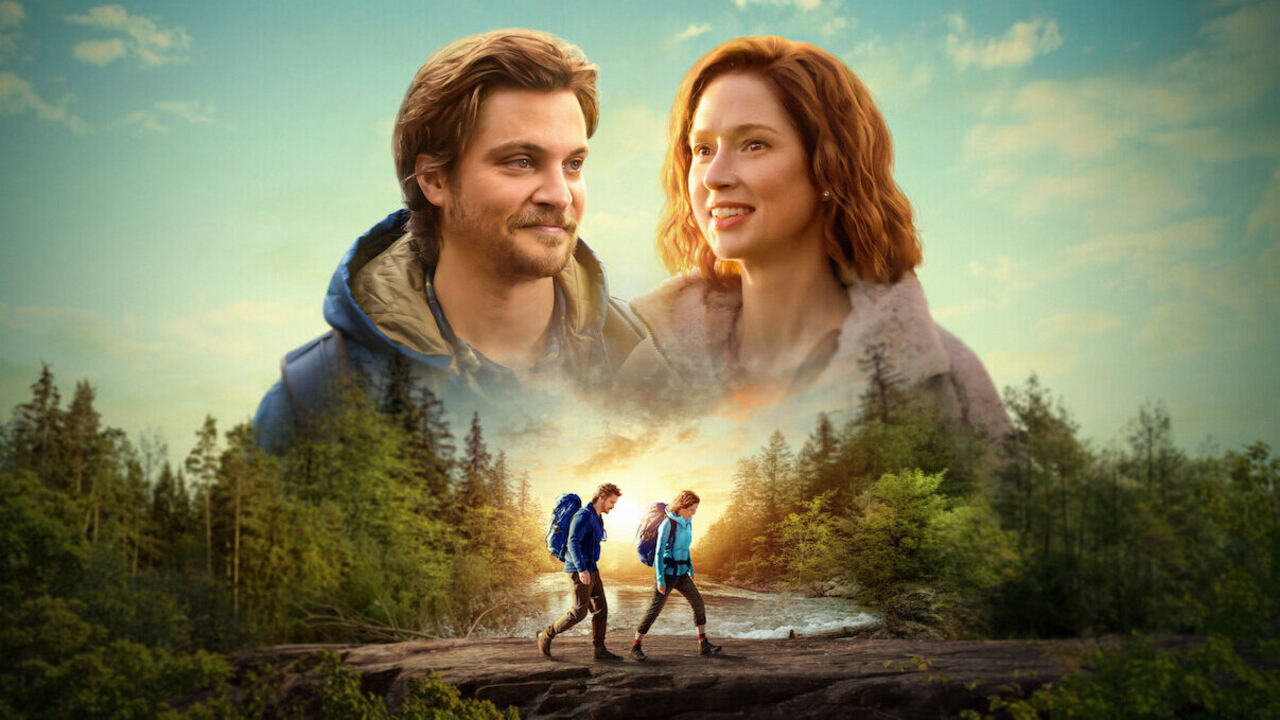 Happiness for Beginners is a perfect choice for those who have been lately feeling tired of their life. The audience will relate to Helen's character as she teaches us that sometimes it is important to take a break. In that time, we can realize what matters and what can be left behind, or rather who.

Helen recently got divorced from Mike. Everyone knew that her marriage was a mistake and warned her about the same, but she didn't pay heed to anyone's advice. That marriage has now created a void in her life and she has lost the purpose of it. Thus, the lady decided to go on a hiking trip to reconnect with herself.

Jake Duncan's (Helen's younger brother) best friend also joins Helen on this hiking trip. They are accompanied by six other people which includes their instructor. At the beginning of the hike, Jake handed over a letter to Helen giving specific instructions that she needs to open it later on.

We see a lot of bonding among these strangers. Everyone fulfills the purpose with which they came to this trip. Along with it, they get to learn a lot about the wilderness. After the hiking trip gets over, there is a scene in which all the group members and the instructor is seen thanking Mother Nature. I think if one has to pick a favorite scene, it would top the list.

"Spits in the face of danger and pees in the wood" was what Helen wanted to be at the end of the trip, but she achieved way more than that. Windy in the film teaches us how to write three things daily that we feel blessed for. This had a positive impact on Helen and would have us on too if we inculcate it in our daily lives. There is another heart-touching scene in which Jake and Helen share their first kiss and everyone in the background vanished, it was lovely. The film knows how to portray emotions on screen without making it cringe.

In my opinion, Happiness for Beginners is a film that'll take the audience along on a hiking trip. The film lets you flow with it, there is no unnecessary drama in the movie. The plot isn't complex, you'll know from the beginning what is going to happen, but despite that, you'll want to watch it. The movie has its charm, and I liked the pace of this film. The humor brought by Hugh makes you want to befriend him. For me, he is the best character in Happiness for Beginners. I don't think that the film's humor would have worked if it wasn't for him.

For those who didn't know, the letter Jake gave to Helen was the audience's cue to realize that this film is based on a novel. The poem he wrote is so beautiful, and it touches the parts of your soul that you didn't know existed. Just a look at that young man, and we know that he is ready to follow Helen anywhere. The guy signed the hiking trip for Helen despite having vision problems, if that is not love then what is it?

I would highly recommend that you watch this film. After you complete it, there is calmness all around, and it feels that it wasn't Helen who went on that trip, but you too were a part of that group. She becomes a new person after completing the hike and finds a man who is deeply and poetically in love with her. If that's how we get new beginnings, then let me just pack my hiking bag.

Final Score – [7.5/10]
Reviewed by - Riya Singh
Follow @_riyasinghhh_ on Twitter
Publisher at Midgard Times
Release Date: July 27, 2023, on Netflix