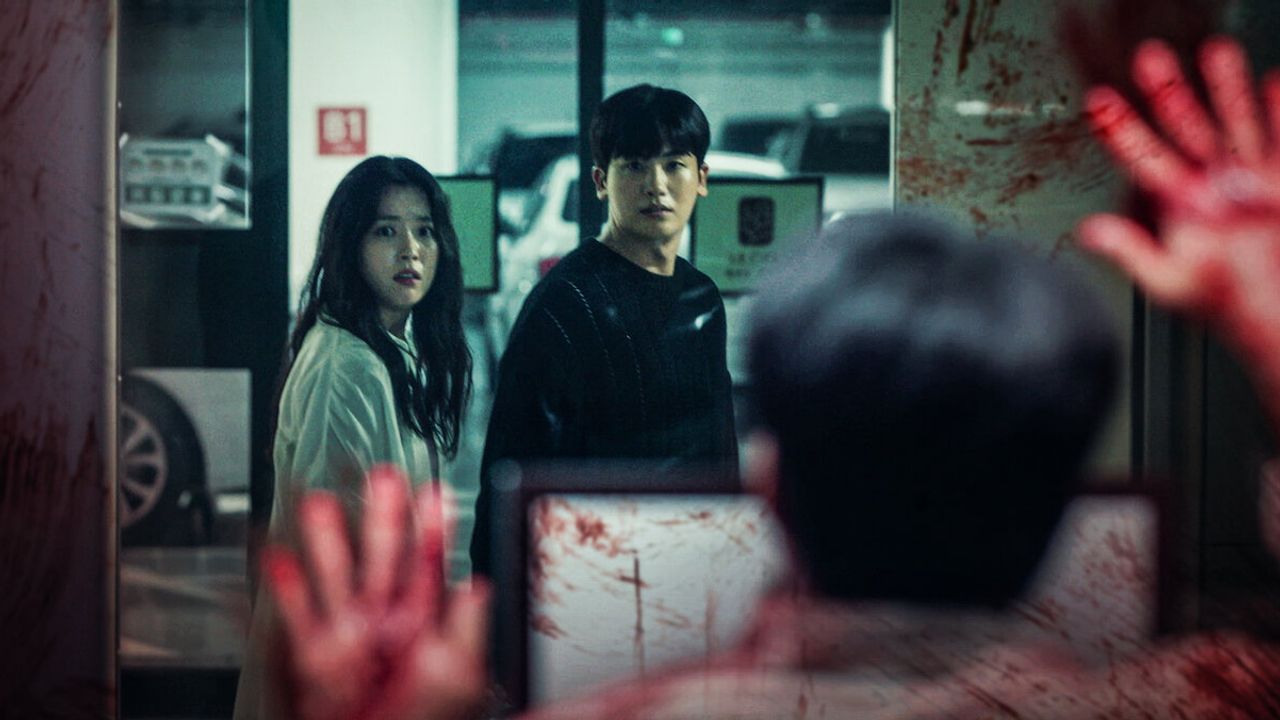 Happiness is a horror drama series that deals with how humans get affected by a pandemic (both infected and non-infected ones). It shows us the distrust and fear people face during a pandemic.

It would not be wrong to say that this zombie outbreak series is truly a hidden gem that comes from South Korea. During the pandemic (which isn't over yet), various series and movies have tried to include this VIRUS in their story. Happiness also deals with a similar topic- a virus outbreak that makes people turn into blood-thirsty zombies.

The story of Happiness takes place during the post-pandemic era in Korea. The rest of the world has started to heal, but the country is dealing with a zombie outbreak probably caused due to an experimental drug - Next. It was created for the treatment of CO**D, but due to its serious side effects like hallucinations, mood swings, and increased concentration the drug was not cleared. Next was still sold illegally by many drug peddlers, and it led to an outbreak deadlier than CO**D. The drug is also sold in the apartment, where our two main characters live.

Those affected feel excessive thirst and don't mistake that thirst for water. They feel thirsty for fresh blood and tend to bite the neck of other humans. The government agencies are unable to find a treatment or vaccine for this outbreak. Instead, the affected are kept in cold storage trucks. As for why the cold temperature? It helps in reducing the progression of the disease.

We also see a budding romance between the main characters- Yi Hyun (played by Park Hyun Sik) and Sae Boom (played by Han Hyo Joo) amid this zombie outbreak and government quarantine. They both work for the Police and are in a contract marriage so that they can get their own apartment. Romance is clearly not the focus of Happiness. This couple is strong, brave, and they face everything headstrong and, many instances are seen where they help people even without thinking about themselves.

Happiness is an unpredictable series with twelve episodes. The thing that one should see specifically is how the residents of the apartment interact with each other and whether they team up or turn against each other. The final episode of the series is somewhat rushed, it was a fast-paced conclusion, and there could have been a better finale. The show is tight and fast-paced at some moments.

Many things in the show don't make sense and if anyone uses analytical skills, they'll be able to find the gaps. For instance, we see Sae Bom trying to get Seung Young out of the truck where the infected ones were kept. Why did she have to make him come out despite seeing his eyes turn white(which means he is infected)? Also, no protective face shield was put on his mouth? Then, the lady living in 601 didn't attack Sae Bom. How can she spare her despite her thirst? Sae Bom didn't even get a scratch even after getting locked in the bathroom with her. Isn't that unbelievable? It is hard to believe that despite feeling the thirst, she went to attack only her husband and not Sae Bom. Also, why did Lieutenant Colonel Han behave like everything was normal? He was working on that disease so, why did he hide that outbreak initially? Details were revealed only when things got out of hand.

Happiness is a series worth watching. The show is well-balanced and feels fresh. There are constant surprises and fresh developments in the plot of Happiness. With people being quarantined in their apartments, it looks like much won't happen, but a lot happens. There is also a great line said by Lieutenant Colonel Han (played by Joo Woo Jin) in the show- "Just because it was fine yesterday, doesn't mean it'll be fine today".

Final Score – [7/10]
Reviewed by - Riya Singh
Follow @_riyasinghhh_ on Twitter