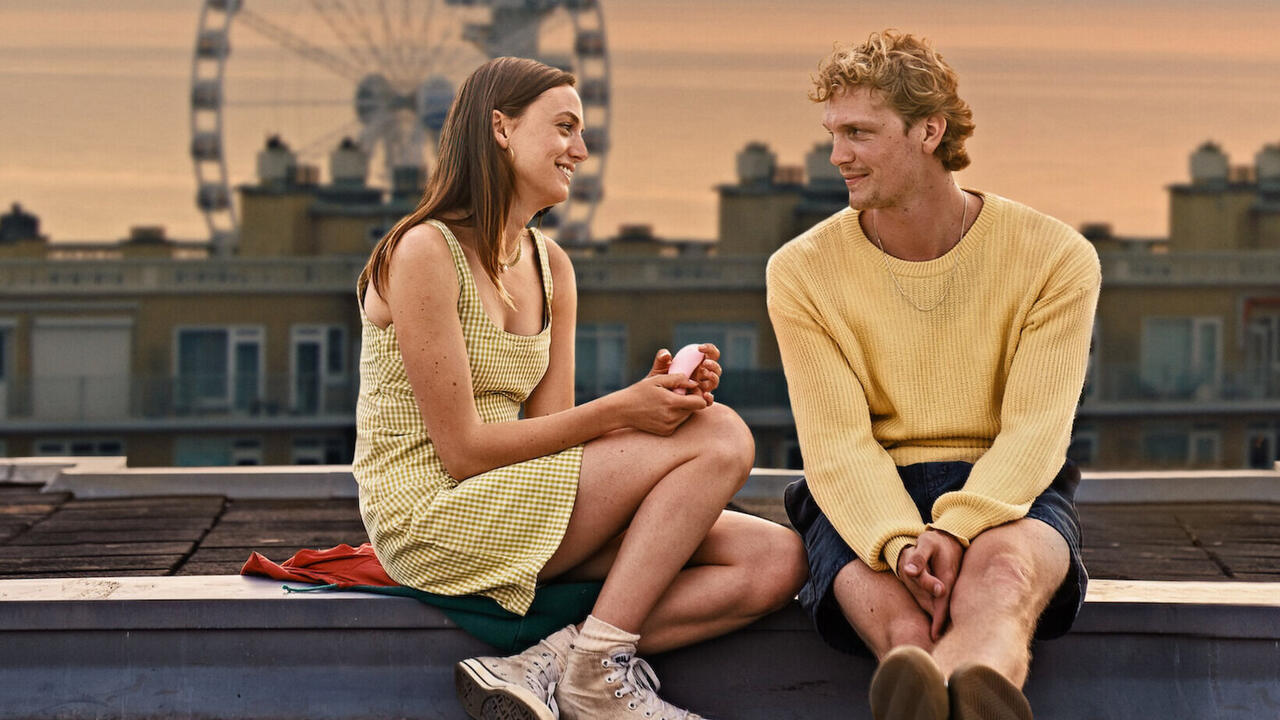 Happy Ending is about Luna and Mink and how they lost their relationship. The film starts by showing how Mink likes to check the soundproofing of the rooms where they're going to have sex. Luna can be heard saying that this was the 132nd faked orgasm. Mink doesn't seem to satisfy her and the girl has not found a way to say this.

Next, the audience gets to know how the couple met. Mink and Luna met on a beach and she initially thought that he was flirting with her, but he was genuinely helping her and others. She started dropping hints and one day, Mink kissed her. This was the start of their relationship. When this couple had sex for the first time, Luna knew that this wasn't a thing that she expected and maybe the first time she didn't even feel a thing.

After her friend's idea of using cuffs, she blurted out the idea of a threesome. Hence, the search for the third partner begins and here enters Eve, a beautiful and intelligent woman. They had fun, but Eve and Luna's chemistry was on the next level. Luna cheated on Mink by getting involved with Eve and once everything came out, she lost both of them.

In my opinion, the film could have had a better title as this wasn't more than just a happy ending. The couple's reconciliation at the end of the movie was something unexpected because Luna was trying to escape it from the beginning. It was good that they sat and talked about what went wrong still, it didn't make any sense.

The ending was not following the plot shown hence, a liberating one would have been better. For example, both Luna and Mink learn that this is not the relationship that they should be in and looking for better prospects. Every viewer of the film must have wanted Luna and Eve to be the end game because we couldn't ignore their chemistry. Eve was the magic that Luna was begging for. So, to me, Luna going back to Mink was a big no.

The total duration of Happy Ending is 99 minutes when it could have been easily cut short. The basic plot of the film is a couple in which the female partner got bored. Luna's friends recommend she try bondage and other things that would spice up the sex, but she ends up suggesting a threesome. We all can guess easily what would have happened after this.

Happy Ending lacks in providing new and refreshing content for the audience. It is the same old tale where a couple falls out due to the third person as they realize that she/he was more fun than their current partner.

The scene in which the threesome has been shown was not up to the mark. I found the chemistry and coordination to be lacking. This scene could have been more fun and steamy however, it was a flop show. The jealousy seen on Luna's face indicated how she wasn't ready for this and Mink was unaware of what was going on around.

The film delivers an important message of communication being important for couples. It was sad watching Luna always faking an orgasm just so that Mink doesn't doubt himself. While she may be satisfying his ego, she couldn't satisfy herself.

This 99-minute-long title will tell the same old tale that we have seen in other series and I didn't find it exciting. If you want to watch something light and casual then this one might serve the purpose for you. However, those in search of quality content might want to expand their search.

Final Score – [5/10]
Reviewed by - Riya Singh
Follow @_riyasinghhh_ on Twitter
Publisher at Midgard Times