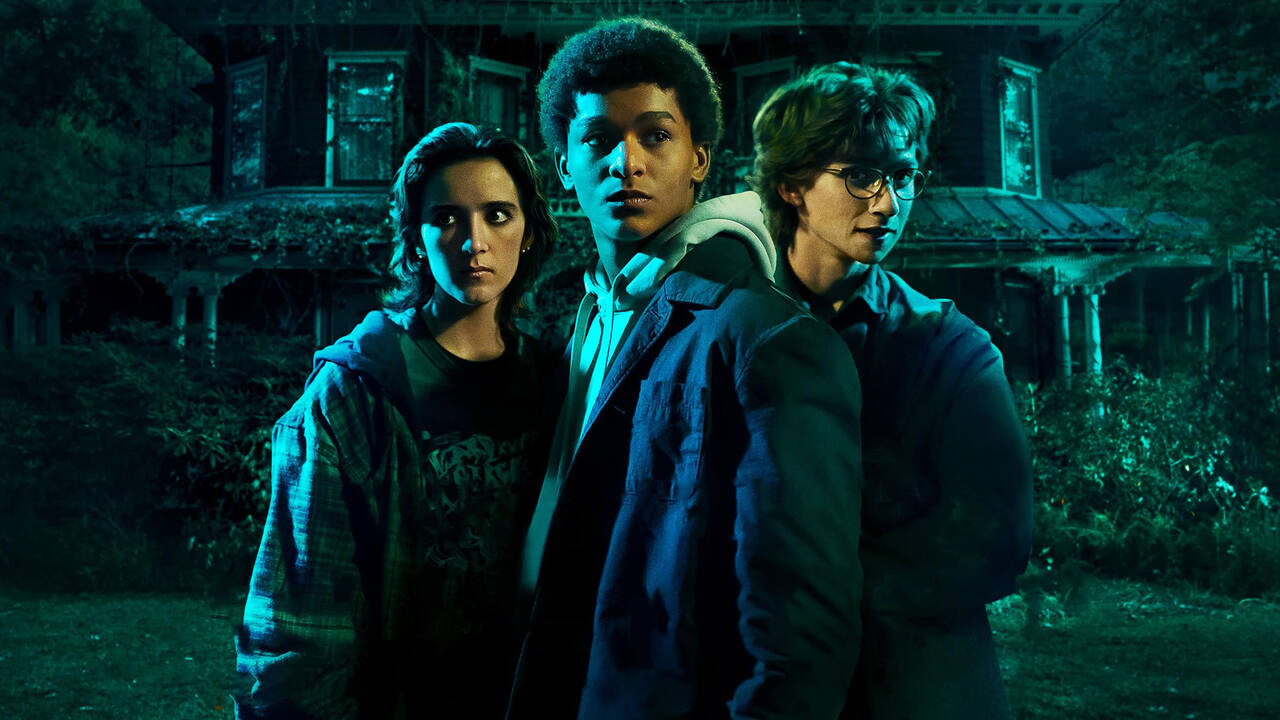 To understand what kind of show Harlan Coben's Shelter is, consider the opening scene, where Mickey (Jaden Michael) and his family are seen in a blissful mood. They smile, make lovey-dovey comments, and happily sing a song inside their car in unison. If the movies have told us one thing, it's that whenever you see a happy family, prepare yourself for a tragedy. This is why we are not surprised when Mickey and his parents get into a car accident a few minutes later. Paradise is ephemeral. The cheerful grins give way to ugliness. It's all very predictable, and you can apply this P-word to almost every aspect of this show. Were you looking for surprises? Look elsewhere.

Harlan Coben's Shelter is buried in clichés. Your first impression regarding most of the characters almost always turns out to be correct. If someone looks suspicious, they indeed turn out to have hidden or nefarious motivations. And when the show tries hard to sell a character as a criminal, you can be assured that person would eventually emerge as innocent. I can give you examples, but I want to avoid spoilers. Because all Harlan Coben's Shelter can offer the viewers is nothing but twists and turns executed in the most lazy way possible. All it does is give you red herrings and then, later (mainly through dialogues), tells you that the situation was different from the beginning itself. Sure, twists usually work in this manner. However, the ones here come across as plot conveniences. There are no dots that need to be connected (except for one moment that cleverly connects itself to an earlier dialogue). Everything is spelled out for us whenever the series desires surprises. Some of the revelations - delivered with exclamation marks (we insert laughing emojis at the end) - give the impression that they have been formed on the spot.

The so-called revelations follow a pattern. The show informs us about someone's death and later tells us, "Hey, look! That person is alive, after all!" The lesson here might be that appearances can be deceptive, but once you get the gist, the series becomes suspenseless. The shocks merely look like an excuse to spin the story in wild directions. If only some of these paths were fascinating to some extent. Make no mistake, Harlan Coben's Shelter has attractive ingredients like a Nazi "butcher," a mysterious girl, a creepy house, and a creepy old woman. Unfortunately, it just doesn't know how to spice things up. Initially, I thought the story would enter supernatural dimensions. By the end, I felt the story should have entered scary dimensions. Perhaps then, Harlan Coben's Shelter could have shown something actually intriguing to us. Or it could have still been unexceptional. Who knows?

The series, at first, did remind me of old slashers. Many of those cheap horror movies had terrible plots but promising actors. Similarly, Harlan Coben's Shelter serves hogwash but with fine performances. Michael, Abby Corrigan, and a Paul Dano lookalike Adrian Greensmith display a believable sense of camaraderie, and their characters' friendship is the main highlight here. Brian Altemus, as Troy, is a jerk/basketball player with a hot girlfriend/cheerleader (Sage Linder), which means he has familial problems. What do you know, give him love, and he will behave better! While it all sounds highly unoriginal, the series and Altemus portray these circumstances well. The actors give their best to this derivative material. In return, it provides them with some lovely moments, like the one where Ema (Corrigan) and Arthur (Greensmith) talk on the phone after an emotional incident.

Harlan Coben's Shelter begins with traces of mediocrity and offers glimpses of promise now and then. But ultimately, it only gets worse with progression. The show is based on the bestselling series by Harlan Coben. I have not read the novel, though after watching this series, I am not sure why anyone would take the help of a book to create such a formulaic piece of work when one can easily take "inspiration" from the land of cinema. That thought seems more interesting than most plot twists that Harlan Coben's Shelter presents in front of the audience.

Final Score- [4.5/10]
Reviewed by - Vikas Yadav
Follow @vikasonorous on Twitter
Publisher at Midgard Times
Note: All eight episodes are screened for this review.
Premiere Date: August 18, 2023, with the first three episodes, then one episode every Friday on Prime Video