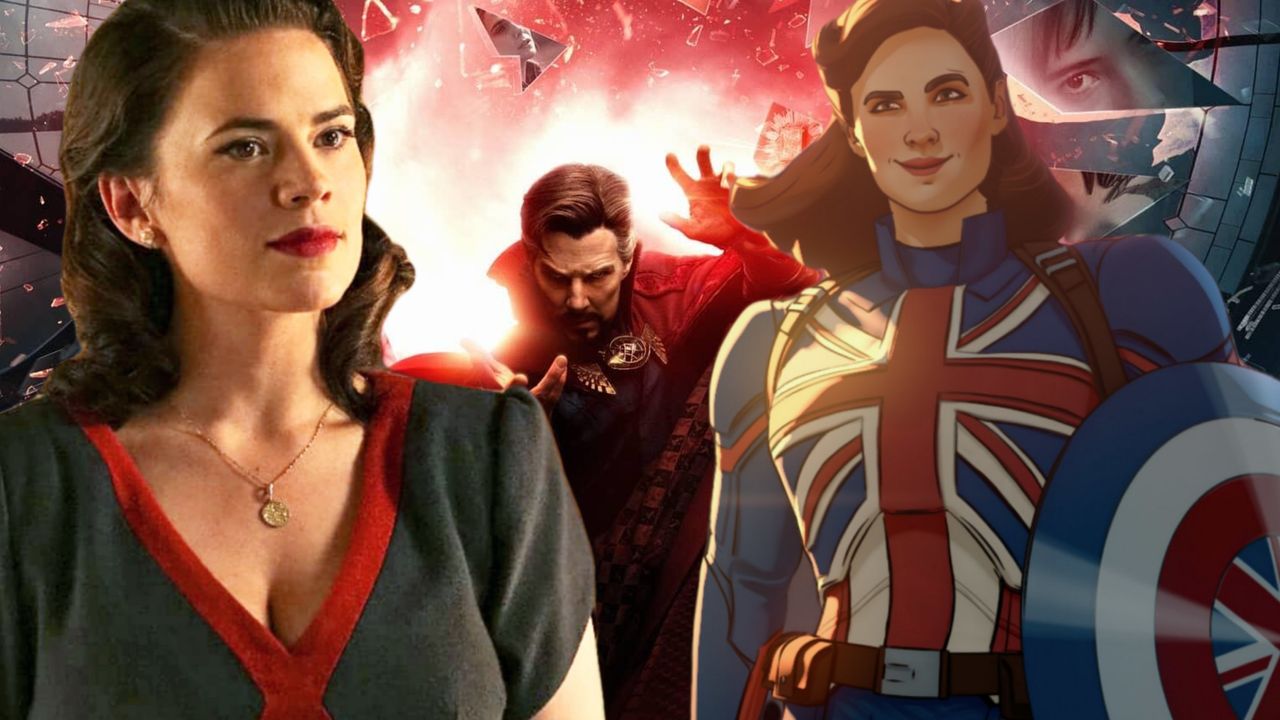 The madness is real, and it's slowly getting out of hand as Captain Carter from Disney+ animated series, What If..? is all set to appear in the upcoming 'Doctor Strange in the Multiverse of Madness.'

First, the shield of Captain Carter appeared in the official poster of the film, now an official Twitter account of Disney+ Italy has confirmed the same. Translating from Italian to English, It stated, "It seems that shield has recently reappeared somewhere ... 🤔 doesn't that sound like "Madness" to you?" Both of the developments are enough to confirm that Captain Carter will be making her live-action debut in less than three months.

The poster also teased Deadpool's appearance in Doctor Strange 2, but Ryan Reynolds denied it (as of now). But who knows, he might be pulling off an Andrew Garfield.

After Captain America: The First Avenger, the character played by Hayley Atwell appeared in Marvel live-action series Agent Carter, where she only appeared as Peggy Carter in the MCU timeline and never became Captain Carter. The series is set in 1946, where Peggy Carter is assigned secretarial tasks in the Strategic Scientific Reserve (SSR). When Howard Stark gets accused of treason, he secretly employs Peggy with the help of his butler, Edwin Jarvis, to clear his name.

It will be interesting to see how significant her role will be, but in the universe where she becomes Captain Carter, Steve Rogers never becomes Captain America, and she is the one transported to the present time missing 70 years in between. In the poster, her shield appeared to be broken, which teases that Agent Carter might be already dead. But, it is also possible that she dies fighting in the movie, or only her shield gets destroyed. So, who is powerful enough to shatter a vibranium shield that even Thanos had to work extremely hard to scratch? - The answer is the obvious one - Wanda. But are we going to see that fight scene in the film?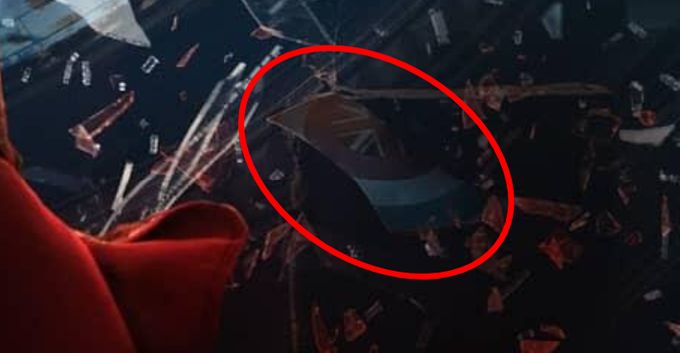 ⇑ A cutout from Doctor Strange 2 official poster
In the What If..? episode, when Steve Rogers is being put in the machine, Peggy witnesses one of the "observers" using a remote to detonate a placed explosion, and before she can stop him, he shoots Steve. Peggy takes a step forward and shoots the infiltrator dead. She rushes to Steve, and Howard tells her that he isn't a soldier, but that he has to be now. Peggy replaces the vial in the machine and enters. When the procedure is done, Peggy emerges, larger and more muscular.

In the finale of the episode, Peggy and Howard find a chamber with the Tesseract portal opened by Red Skull and Hydra. A gigantic tentacle creature comes from the portal and holds it open, preventing Howard from closing it. Peggy pushes it back with her shield. Steve follows, but his suit runs out of juice and crashes. Steve slides out of the iron suit and signals Peggy to stop. Peggy continues and pushes the creature and herself back through the portal. The Tesseract falls to the floor as the portal shuts and explodes. Steve kneels next to it, realizing it has taken Peggy away from him. But a new portal opens due to the Tesseract, and Peggy appears from it. Nick Fury and Clint Barton are there, and Nick informs Peggy that the war has been over for over 70 years.

So, is that creature with tentacles - Gargantos? We all know Gargantos will be one of the primary multiverse creatures appearing as a villain in Doctor Strange 2. He has fight scenes with America Chavez and Doctor Strange. It will be exciting to see if he has anything to do with bringing Captain Carter to the main timeline.

In Doctor Strange 2, MCU unlocks the Multiverse and pushes its bounds further than ever before. Travel into the unknown with Doctor Strange as he crosses the mind-bending and deadly various realities of the Multiverse with the help of both old and new mystical allies to fight a mysterious new opponent. Directed by Sam Raimi, 'Doctor Strange in the Multiverse of Madness' will release in theaters on May 6, 2022.