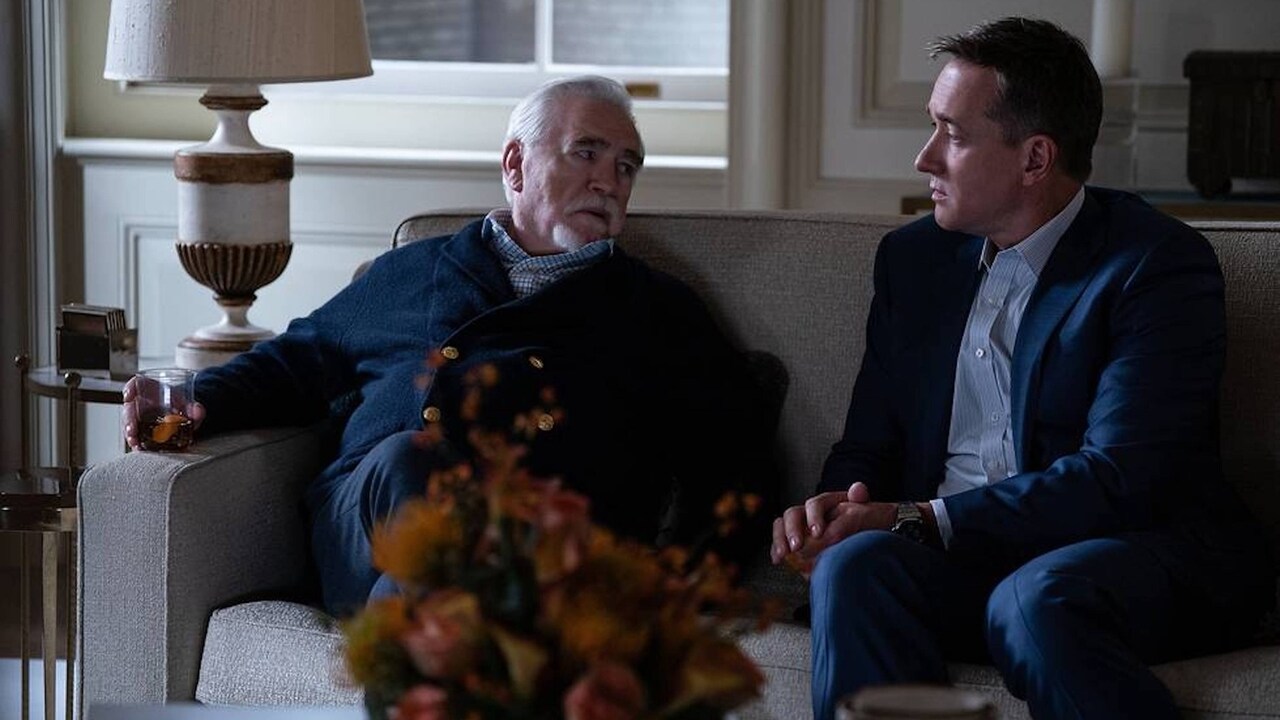 The sale of media conglomerate Waystar Royco to tech visionary Lukas Matsson (Alexander Skarsgård) moves ever closer. The prospect of this seismic sale provokes existential angst and familial division among the Roys as they anticipate what their lives will look like once the deal is completed. The battle to take over the media conglomerate thickens following the devastating Season 3 finale twist that saw the Roy family split into two. On Logan's (Brian Cox) side are Tom Wambsgans (Matthew Macfayden) and Cousin Greg (Nicholas Braun), while Shiv (Sarah Snook), Kendall (Jeremy Strong), and Roman (Kieran Culkin) are trying to carve out their own path. The Roy children are quickly dragged back into a fight that can only tear them apart.

Logan is in the middle of a rather stuffy birthday party with only Connor (Alan Ruck) being in attendance out of his four children. Although Logan's residence is filled to the brim with guests, viewers can't help but notice how lifeless his celebrations are, but also how alone Logan seems to be. Even when he is around his executive assistant Kerry (Zoë Winters), Logan's mind is clearly on business and his three rebel children. Even with her limited scenes in this episode, it's clear that Kerry's role within the series will be expanded, adding a new dynamic to the Roy family. Kerry may have been quiet in the past, but viewers will get an insight into her potentially menacing ways
and just how well she handles problems, such as Greg's unwanted guest.

At the rebel Roy faction, Kendall, Shiv, and Roman have been developing their own media brand. From the get-go, it's obvious that Roman is pouring more into their 'The Hundred' project while Kendall is jet-setting, making connections. Shiv seems to be the majority of money behind it and while things appear to be going as well as they could be, things quickly fall apart for the Roy children. There is clearly a lack of trust between all three siblings, but Roman is the one who believes in their project. Shiv and Kendall seem lost without fighting their father, so when the chance comes up to go toe-to-toe with Logan, the two jump at it with little regard for Roman.

One of the most shocking twists of Succession was the betrayal from Tom as he revealed the siblings plans to oust their father. Siding with Logan has caused irreparable damage to his and Shiv's tenuous marriage, the two are separated though not yet divorced. As Tom and Greg have been sleeping around, Shiv seemed torn between the humiliation of her weak husband sleeping around and that her father is getting the previously unattainable Pierce Global Media (PGM). Just like her wedding night, Shiv floats the idea of the siblings not committing only to their project 'The Hundred' but keeping their options open by acquiring PGM. Roman seems to be the only sibling not operating out of spite as he reluctantly celebrates the triumph of beating Logan in acquiring PGM.

The first episode of this final season felt a little different from the past episodes. While it had nods to the previous season, there seems to be some restraint. It's a bold and brave step to have things like the information shared via phone calls and through the flickers of an eye, and it is a testament to the writers and actors who still deliver a great episode. While nothing major happens until the very end, viewers will get the sense that the writers are building up to something big, something that may bring the question of Roy's successor more to the forefront of people's minds.

Final Score- [10/10]
Reviewed by - Leigh Doyle
Publisher at Midgard Times
Premiere Date: March 26, 2023, on HBO