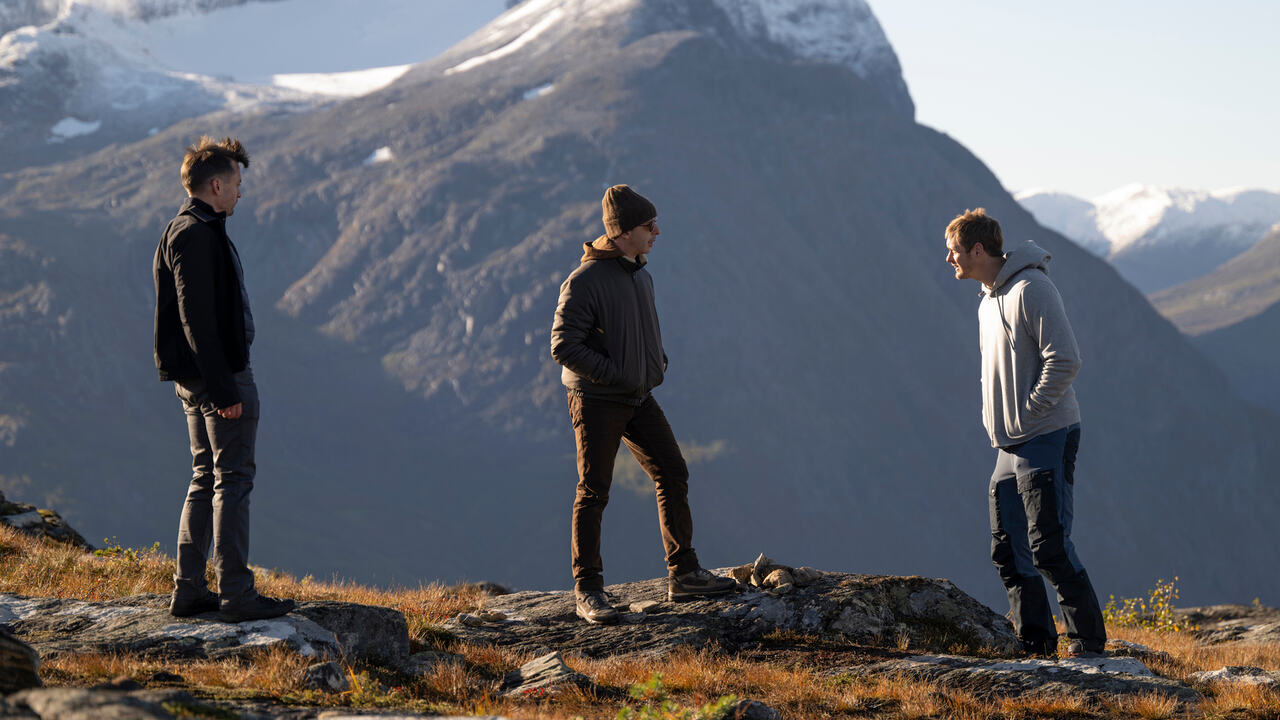 We are now at the halfway point of the final season of HBO's smash hit, Succession. After the last episode, Roman (Kieran Culkin) and Kendall (Jeremy Strong) are joint interim CEOs of Waystar Royco to get the deal done and sell the company, except ATN, to the eccentric Lukas Matsson (Alexander Skarsgård). As soon as they meet up with Matsson and his company on a retreat, the cracks between the siblings and their own ambitions create cracks that could set up the downfall of the siblings.

Normally side-lined Shiv (Sarah Snook) uses quiet observation instead of going head-first as she has done in the past and this time it works to her benefit. While her brothers are trying to tank the deal so they can remain CEOs of their father's company, she is doing what she can to get the deal through. In some striking similarities to her father, Shiv displays the same cold patience of the deceased patriarch and can set herself up as a contender in what promises to be an interesting final half of the season. Roman wants to keep ATN to honor their father, Kendall wants to keep the entire company and Shiv simply wants the deal done and is happy to sacrifice ATN after discovering the yet-to-be-seen this season Jeryd Mencken (Justin Kirk), and his campaign is keyed into daily briefings at ATN. Each sibling has their own agenda and although they align in some cases, it looks like those same ambitions will be the downfall of the Roys and their business.

The episode is strong and sets in motion key parts for the rest of the final season but there is a dip since the last two. No surprise given how immense and strong those two episodes, are but to escape Logan Roy (Brian Cox) and the aftermath of his demise is a welcome change as we shift to Norway gives a welcome break from New York. While there may be a dip, Lukas Matsson provides a welcoming change despite his character existing to frustrate the Roys. Skarsgård is equal parts charming, eccentric, and frustrating as Matsson but his honesty is not a flaw and something that even Shiv comes to admire. Succession is known for high-caliber performances and dedicating actors like Jeremy Strong to perfect every scene and delivery and Skarsgård can match that and bring new life into the series as a character with his own ambition, and peculiar attitude mixed with being so uncaring to others.

There are many stand-out scenes in Succession this season and we have only seen five episodes. Each episode highlights the performers' skills and talent for conveying their characters' emotions and taking us along for the ride. This season highlights the complexity of grief and how it affects us all. Grief is not just numbness or being sad and depressed. It is anger and frustration. We see that executed honestly and so raw with Roman when he confronts Matsson at the end of the episode, expressing his hatred for the man and lamenting how it was Matsson that killed their father and angrily confronting him about the games he is playing with them. In the earlier episodes, we saw how ruthless Matsson can be as he did not care that Logan had just died and demanded the siblings come to Norway two days after the fact to sort out the deal. Roman expressing frustration at this is an emotionally honest moment and a rarity as he is without the bravado and slime that he normally pulls off so well. If you have ever gone through or felt the complexity of grief, Culkin's performance will hit home in an uncomfortable yet honest way.

Season four started off with the siblings coming together and promising to stand by each other and work together. Many figured that would not last long, but this episode highlights how duplicitous each sibling can be. Shiv is working with Matsson to ensure the deal goes through and betrays her brothers at the end of the episode by sending a photo of them to Matsson, Roman wants to preserve the legacy of his father but is easily pushed into giving in and Kendall is betraying everyone he can to ensure that he maintains CEO – including the board.

If this episode is anything, it is a promise of things to come, and that promise is set to be explosive with many betrayals happening or being set up that will surely see the Roy family more divided than ever. With Logan gone, this episode confirms there is nothing holding the siblings together and that they are not serious people but are passionate.

Final Score- [9/10]
Reviewed by - Leigh Doyle
Publisher at Midgard Times
Premiere Date: April 23, 2023, on HBO