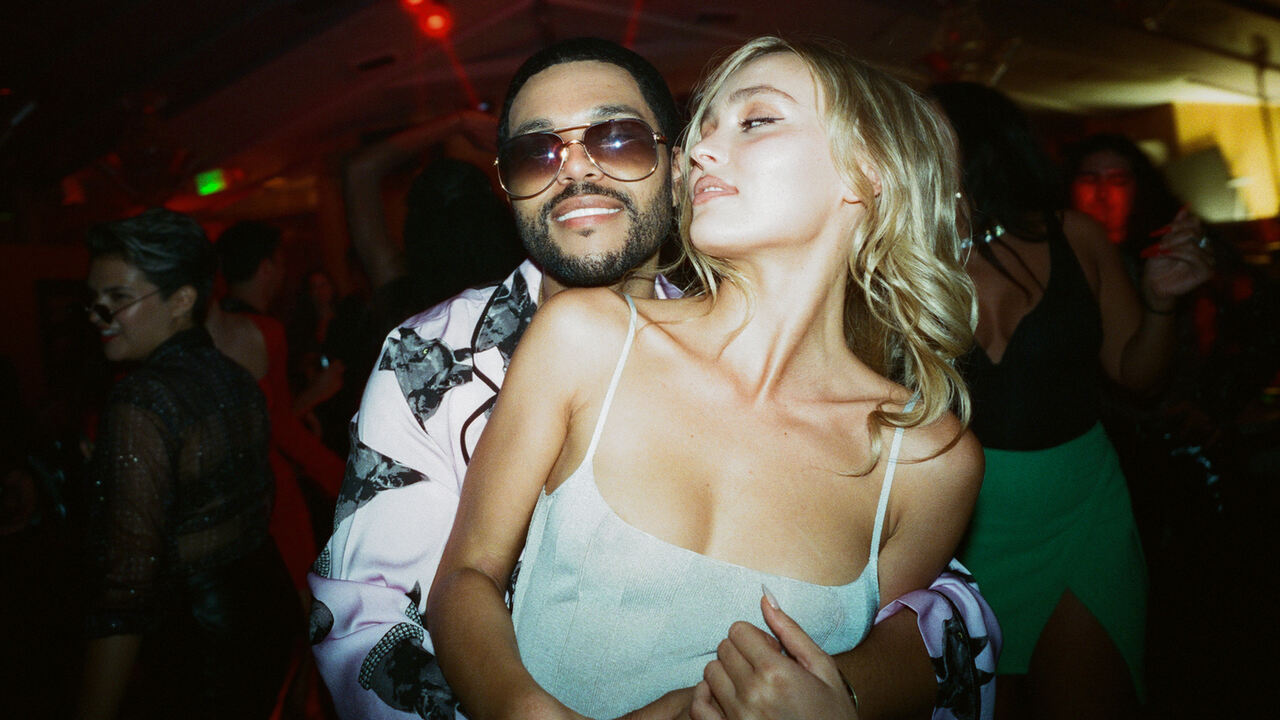 A few people watched The Idol at the Cannes Film Festival, and it was immediately labeled as one of the worst shows ever. One user on Twitter shared a screenshot of the Rotten Tomatoes score (20%) and wrote something like, "Has HBO finally delivered a dud?" I always take early reactions with a pinch of salt. After all, some of these people come out of an early screening of a superhero film and hail it as a masterpiece or call it "one of the best superhero films of all time.". So is The Idol really terrible? Does it deserve all the hate and scathing negative reviews? Well, based on just one episode, I cannot pass judgment on the whole show. But I will say this about the first episode: It's not terrible.

The Idol certainly aims to be provocative and sexually explicit. A few minutes into the first episode and the characters start to get irritated by an intimacy coordinator. One man locks the coordinator inside a bathroom, which can be seen as The Idol's way of saying, "Wild nudity ahead." Is it a promise or just an empty declaration? I don't know what the future has in store, but episode 1 is quite tame and wrapped in a risqué package to goad or excite the viewer. You hear remarks like "Mental health is sexy," and so much time is spent discussing a leaked photo with cum.

The opening scenes are meant to be chaotic but feel neat and rehearsed. It never seems as if tension is being built or something is about to explode. Despite the inconveniences, everything feels so...calm. Even the way a flashback circles back to an early scene looks less clever and more affected. But it's still competently executed. This episode mainly attempts to show that Lily-Rose Depp is a star, which is why it opens with her closeup. A cameraman tells her to make different expressions, and she effortlessly follows every command. The actor, as well as the character, is presented as a chameleon who can comfortably display a wide range of emotions. Depp's PR team can use this scene to highlight her talent.

Episode 1 becomes interesting during the final moments. It conjures a mix of creepy, uncomfortable, and weirdly romantic atmosphere, thanks to the presence of The Weeknd. In a black outfit and amid a shadowy environment, this Canadian singer/songwriter exudes ominous vibes, making you move uneasily in your chairs. Leia (Rachel Sennott) mentions he looks rapey, and you begin to understand her viewpoint. The first episode ends with an indication that the beast has been freed, and the upcoming episodes could be delirious. Will The Idol actually become better or turn out to be the worst HBO show ever? All we can do is just wait and watch.

Final Score- [6/10]
Reviewed by - Vikas Yadav
Follow @vikasonorous on Twitter
Publisher at Midgard Times