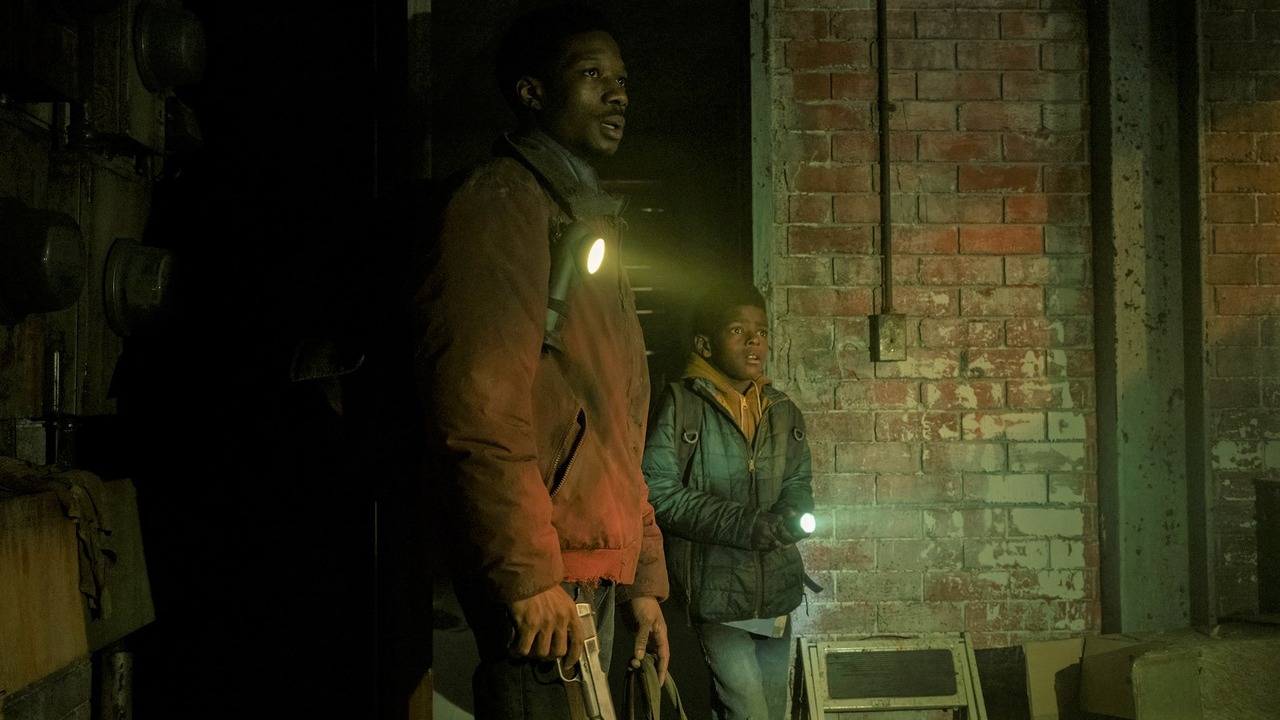 Episode 5 of HBO's The Last of Us delivers another masterclass in adaptation, be it video games or any other medium. Episode 5 has a fair bit of change from the Naughty Dog game and other perspectives, which flawlessly builds upon this brutal, devastating world. Written by Neil Druckmann and directed by Jeremy Webb, Episode 5 has to be my favorite of the series so far. From the instant the opening credits end, viewers will get a glimpse into Kathleen's (Melanie Lynskey) revolution and the brutality of it that was missing in episode four. Similar to episode 3, love takes a central role in this episode, but instead of romantic love, it would be familial, and what you would do to protect that.

Henry (Lamar Johnson) and Sam (Keivonn Woodard) are the main focus of this episode, alongside Kathleen. Both Henry and Kathleen are doing everything they can for their family, albeit one is more violent than the other. From the start of the episode, Henry's aim of protecting his little brother, Sam, is clear and remarkably similar to Joel's (Pedro Pascal) role in Ellie's (Bella Ramsey) life. Joel and Henry are protectors, while Sam and Ellie were born into this cruel, unforgiving world that has stripped them of their childhood. While it has been hinted that Ellie was raised in the FEDRA school, Henry has done all he could to protect Sam's childhood, even while they are hiding out by asking him to draw on the walls, to make their hideout less ugly. The brotherly bond is beautifully done and has more of a focus than the game could have allowed.

One of the overriding themes of The Last of Us is love. As discussed in The Last of Us podcast, Craig Mazin mentioned that love can be a primal thing that can lead to the most intense fear and in turn, be twisted into the most intense behavior including violence. I would even say no one embodies this as much as Kathleen, who has led a revolution to free the city of FEDRA's control, only to be just as authoritarian to aid her quest for vengeance. To a point, that description of love fits almost every single character in the show, but it comes through more with Henry and Kathleen. Both are led by decisions for their brother, to either protect or avenge. The main difference between the two is that while Kathleen thrives in her vengeance and reasoning unapologetically, Henry recognized his actions weren't the best morally, but he had to do what he could for Sam. Both Henry and Kathleen will never forget what they did for the love of their family, and it is one of the reasons why this episode was one of the best in the series. Episode 5 is most definitely about love, more so familial love, and begs that time-old question; what lengths you would go to protect the one you love, or on the other side, avenge them despite knowing doing that would go against their wishes? Kathleen is the epitome of grief and how someone who is pushed to their breaking point following a loss does with that. When Joel lost Sarah, he became a smuggler, keeping people at arm's length to protect himself from that pain. Kathleen thrived in it. Her grief was the love of her brother preserved through his death, but, just like Mazin described, love can get twisted, and volatile.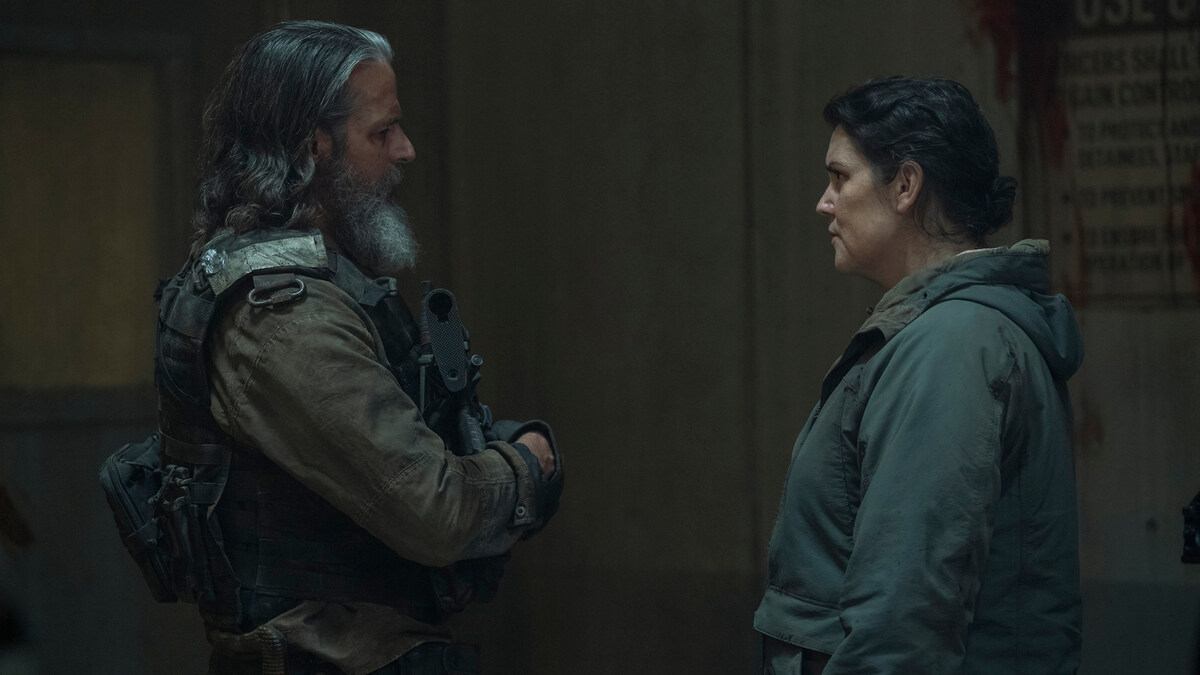 Henry and Sam are very much the main characters of episode five as their story, and to a point, Kathleen is shown through them. The changes made to these characters, such as Henry intentionally seeking Joel out, are a welcomed change. Rather than their meeting being by accident, Henry instantly recognizes Joel's value and uses that to help his brother. Another change in the show that I wasn't too thrilled about the hearing was Ish.

Neil Druckmann confirmed Ish would not be in the series and as a game fan, I was probably most disappointed with this fact. Ish's storyline of how he built a community out of loneliness and made it flourish was beautifully done in the game. In the series, there are huge nods to this, with people going underground on outbreak day for safety but meeting the same fate as Ish's community. While I understand why the show couldn't do much with this, it's brilliantly adapted to the show. It's not forgotten, which was my fear, but it allows Ellie and Sam to truly bone, especially over The Savage Starlight comics. These little moments between Ellie and Sam add a bit of levity to the show. While they are being hunted, Ellie and Sam are allowed to be children, even just for a bit.

One of the aspects of the game I was skeptical about was the suburbs. It's very heavy on gameplay in the game, so adapting it to a TV show would be difficult, but this episode just reinforced just how Druckmann and Mazin have delivered a masterclass in adaptation. Rather than the clickers and runners suddenly appearing out of nowhere, there is a reason for their sudden appearance in the suburbs. From the use of slow motion to Perry's (Jeffrey Pierce) reaction to the bloater and the beautiful cinematography expertly makes the viewer feel the chaotic elements of the scene.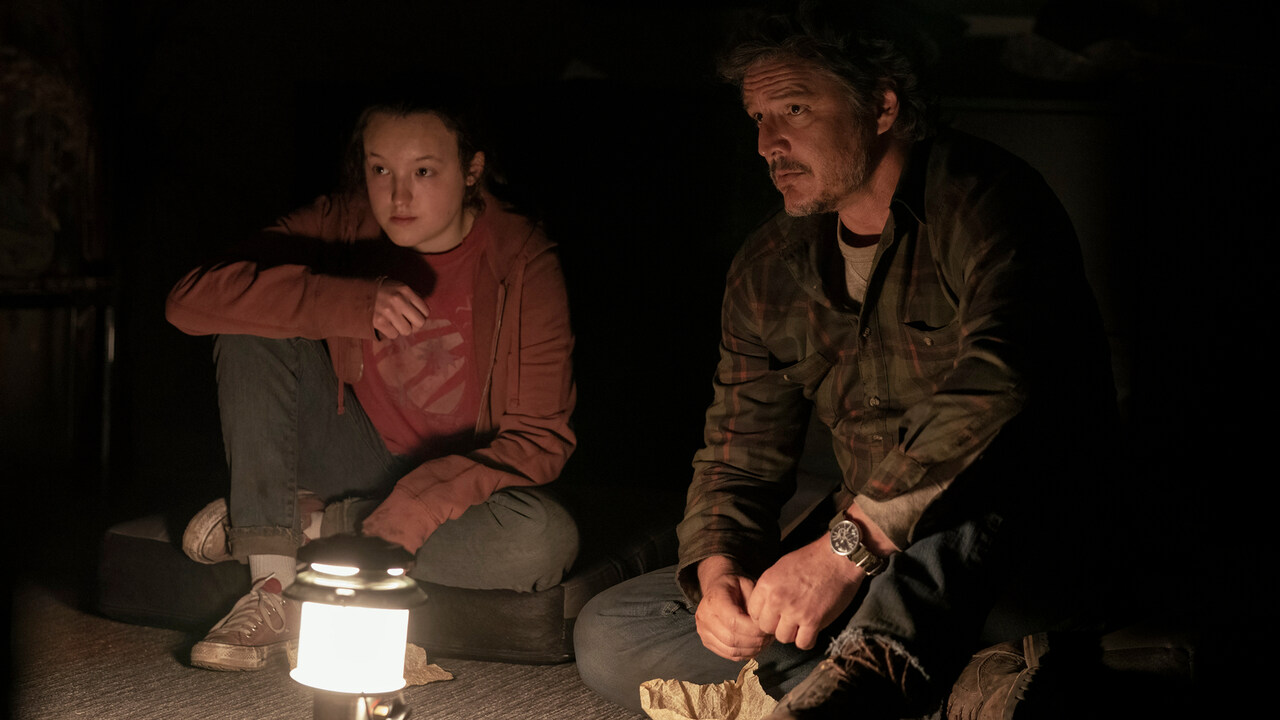 Overall, episode 5 is superb in practically every aspect. Every single actor in the show is perfect for the world of The Last of Us, but Lamar Johnson and Keivonn Woodard steal the show. We see the world through a revolution. First, FEDRA killed innocent people to stop the infection from spreading, and we hear how for 20 years they raped and tortured people. In that world where FEDRA rules, it didn't matter if you were a great person. Great, moral people don't change; change in that world requires someone like Kathleen, but she is fuelled by vengeance and love. While Pedro Pascal and Bella Ramsey do take a little bit of a back seat, they are still impactful. Episode five truly showcases how everyone has come together to deliver another action-packed, emotionally charged episode that will have you begging for episode 6.

Final Score- [10/10]
Reviewed by - Leigh Doyle
Publisher at Midgard Times
Premiere Date: February 10, 2023, on HBO