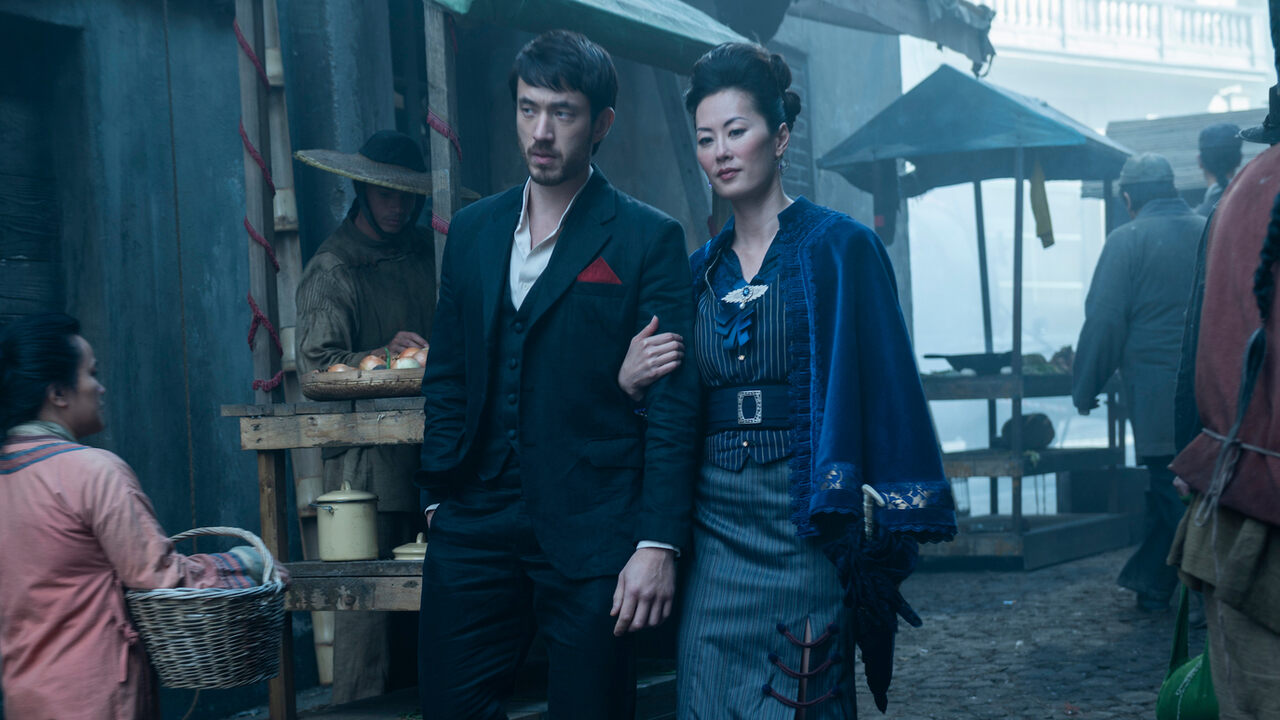 Father Jun was shot at the end of the last episode, and this is where Warrior Episode 7 kicks off. Father Jun is rushed into the Hop Wei house and was given a quick treatment to remove the bullet from the wound. However, later we realized that the injury was more serious than what it looked like physically.

The seventh episode is like a new beginning within this season itself. There are many events that might force us to reevaluate the characters and question if we were right about them all along.

Father Jun might have been shot in his intestine, but his brain seems to have taken the majority of the damage as he can't stop hallucinating, even after his bullet injury has been treated. He hardly seems to remember anyone even his son Young Jun. Once in the episode, he also went to the Long Zii territory to fight and kill Long Zii. As Young Jun says, Father Jun has lost his mind. Father Jun suddenly losing his mind after a bullet injury to his intestine, feels very odd and doesn't fit the character.

However, Father Jun is not the only one whose story has taken a drastic change as Young Jun is also suddenly getting all paranoid. However, I will talk about him later as the episode also tells us that some characters might not be as bad as we thought them to be.

Dylan Leary makes a visit to Ah Sahm in Chinatown after stopping the Irishman from probably creating another riot against the Chinese. This is the first time Leary is visiting Chinatown and also meeting Ah Sahm for the first time after their ugly fight last season. However, Leary is not here to fight Ah Sahm but to avoid any more bloodshed between the Chinese and the Irish. Leary thinks Ah Sahm is the boss of Chinatown and asks him to get his men under control. Interestingly, Ah Sahm agrees and says he will see what he can do. Is this a drastic change in the character of Leary or is he acting like a mature politician? Well, Strickland is definitely teaching him a trick or two.

But before visiting Chinatown, Leary first went to Chief Atwood to get the arrested Irishman free. These Irishman were arrested after getting caught stealing groceries from Chinatown. However, to my surprise, Chief Atwood firmly denied Leary's request and told him he is a man of law. The previous episodes did indicate that Atwood is a man of law, but he was also projected as someone who hates the Chinese from the core of his heart, he was also cruel to them, and he seemed to be a puppet of Buckley. However, this episode shatters all those speculations as Atwood is definitely a man of law, and only the man of law and even the top politicians can't correct him.

The seventh episode, titled, "Gotta Be Crooked to Get Along in a Crooked World," moves the story way faster than the previous ones. The wedding of Mai Ling and Li Yong has been announced and the invitation has been extended to the family members and friends. Episode 8 will feature their wedding, and we will get to know if all goes as per the plan.

All these new developments somehow make Young Jun very paranoid about Ah Sahm. We saw in the last episode how Mai Ling asked him to keep an eye on Ah Sahm as he is having an affair with Yan Mi. Now Young Jun thinks Ah Sahm is responsible for his father's madness and he is destroying the Hop Wei from within. He thinks Ah Sahm took the deal with Mai Ling for the same purpose. Later in the episode, we also see Ah Sahm going after the Chinese guy who attacked the Irish and warned him not to repeat it. Young Jun is yet to know about this event, but surely when he does, he will believe that Ah Sahm is trying to be the new leader and he might take him out of his way.

Episode 7 gives a new perspective to almost every character active in the show. It sets up the next episode to be more exciting and political. However, I do hope to see some one-on-one fights as well.

Final Score - [8/10]