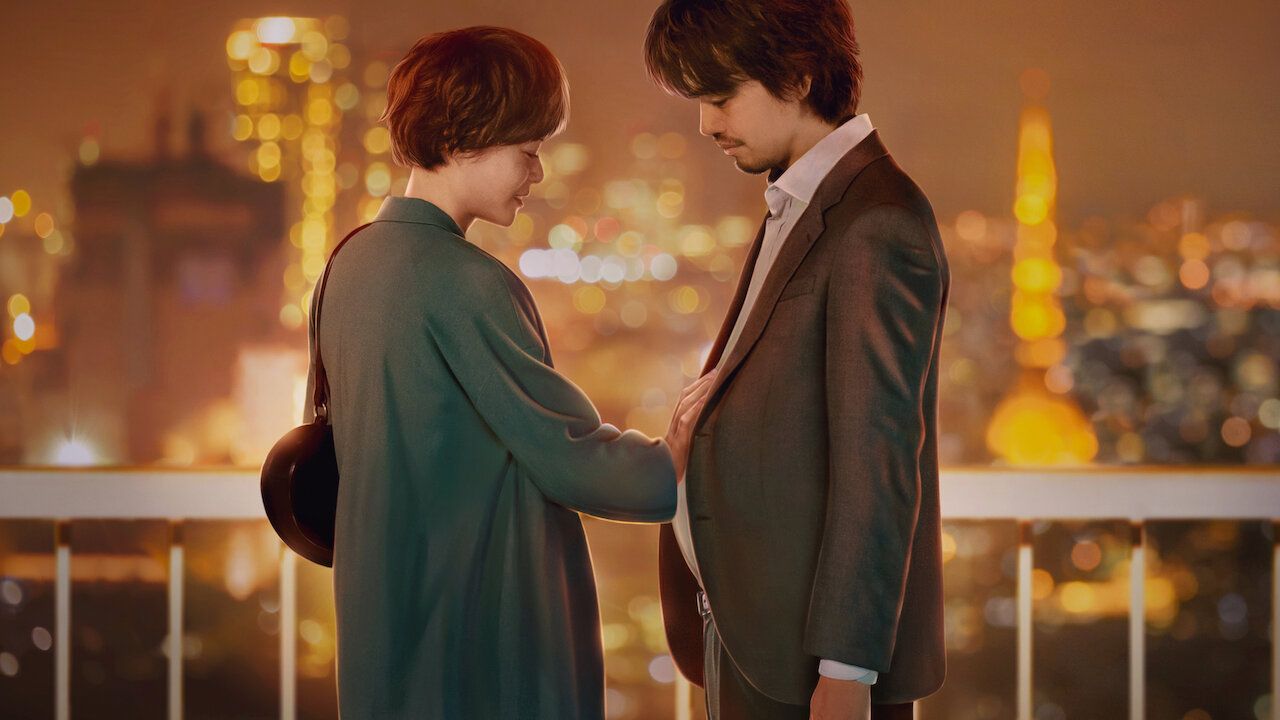 Kentaro Hiyama is a self-centered businessman who has no plans of getting kids. He dates several women and doesn't believe in serious relationships. All he wants for himself is to excel at his work and get promoted. His colleagues who have kids often get looked down on by him. Little did he know that his life would take a complete turn, and he would end up getting pregnant. The pregnancy initially felt shameful to him, but as he goes further in the pregnancy, he realizes how wrong he was.

Male pregnancies are not common, so at first, he didn't believe that he was pregnant and thought it to be some kind of a joke. The story is brave as we see a scene where Kentara didn't consider others respectable, but his journey through pregnancy changed things a lot. Men are not designed to make and deliver babies out of their bodies, and this makes the show a bit odd. Somehow men have a notion that just because they are men makes them superior. Just having a pen*s doesn't make one superior. On the other hand, women struggle with a lot of things like their job, family, getting pregnant, and then raising kids. So, leave that question to yourself about the criteria that make one feel about being superior.

A takeaway message that one should always keep in mind is that never consider someone less important or less respectable just because of their gender as you aren't aware of what hardships they face in their lives. Getting pregnant, having morning sickness, not being able to concentrate on their work, then not being able to eat whatever they want (many things being harmful to the baby), and then being counted as less is not the right thinking. Kentaro experiences them, and he used to be an entitled brat.

'He Is Experiencing' is a type of show that one might not have seen in Japanese cinema earlier. It tackles a unique subject as there are hardly any shows made on the topic of male pregnancies. As the show progresses, viewers can observe how the subject's layers are peeled away one by one. The title of the series is bold in itself, and there was a chance that the show would fall flat or fail, but the subject has been handled with care. Initially, it might seem to be a little bit rude, but as you delve further into the series, you come to know that sensibility has been maintained.

If anyone chooses to create a series on an uncommon topic, then it is either that they should be capable of creating something unique or they should not choose that topic at all. 'He Is Expecting' doesn't offer the viewers any scientific explanation about how a man can get pregnant, and it only focuses on the emotional aspects. Shows with such topics are a bold move in themselves. My take on this series He Is Expecting is that you should STREAM IT. Those who want to watch something different should go for this show.

Final Score – [7/10]
Reviewed by - Riya Singh
Follow @_riyasinghhh_ on Twitter