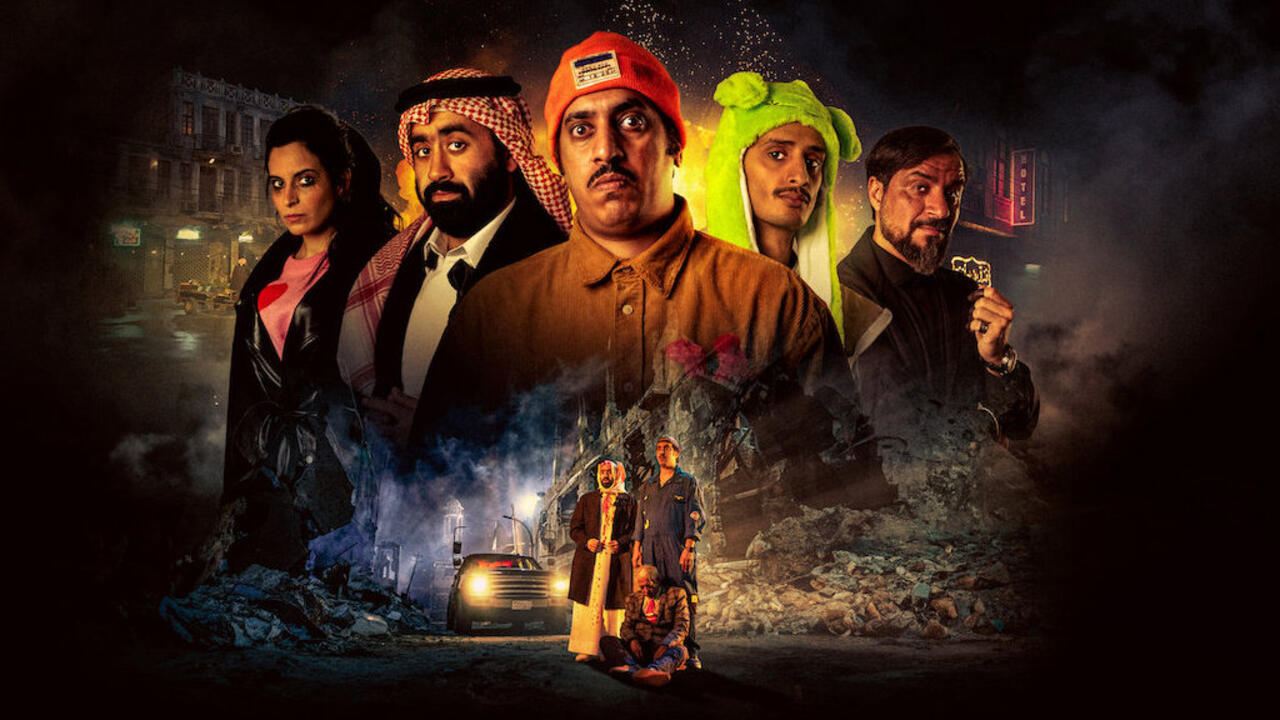 Head to Head is a 2023 comedy-thriller film directed by Malik Nejer and written by Abdulaziz Al-Muzaini. It stars Abdulaziz Alshehri, Adel Radwan, and Mohammed Alqass as three unlikely companions who get involved in a series of mishaps after picking up a retired crime lord.

The film follows Nasser (Alshehri), a chauffeur who is hopelessly in love with his boss's daughter, Lina (Ida Alkusay). He decides to confess his feelings to her by taking her on a surprise trip to the countryside. However, he accidentally picks up the wrong passenger: Ziad (Radwan), a former crime boss who has just been released from prison and is looking for a way to escape his enemies. Along the way, they also meet Omar (Alqass), a shady mechanic who offers to fix Nasser's car, but ends up joining them on their journey. The trio soon finds themselves in a series of hilarious and dangerous situations, such as being chased by Ziad's rivals, encountering a corrupt cop, and crashing a wedding. As they try to survive and reach their destination, they also learn more about each other and themselves.

The film has a good balance of comedy and action and does not take itself too seriously which perfectly aligns with the premise. For example, the scene where Nasser, Ziad, and Omar disguise themselves as women to escape from the gangsters is hilarious and absurd, but also shows their creativity and teamwork, I absolutely loved this scene!
Despite its low budget, the film had a catchy soundtrack and vibrant cinematography that enhanced the mood and atmosphere of the film. I really liked, the song "Head to Head" by Majid Al Muhandis plays during the opening credits and sets the tone for the film as a fun and adventurous road trip. The film also uses bright colors and scenic locations to showcase the beauty and diversity of Saudi Arabia, which is a lot better than most of the films nowadays that just use a yellow filter for every scene located in the country.

The film has some heartwarming and emotional moments that show the growth and friendship of the characters which did not fail to touch me. Especially, the scene where Nasser finally confesses his feelings to Lina and she accepts him is sweet and romantic, and shows how Nasser has overcome his shyness and insecurity. The scene where Ziad reconciles with his estranged son and gives him his blessing to marry his love is touching and poignant and shows how Ziad has changed from a cold and ruthless criminal to a caring and supportive father.

But there are a few shortcomings that reduced the film's performance a lot. For instance, the film has some poor editing and continuity errors that distract from the quality and flow of the film. For example, the film has some scenes that are cut abruptly or transition awkwardly, such as the scene where Nasser, Ziad, and Omar are suddenly in a car chase after leaving the wedding. The film also has some scenes that do not match with the previous or following scenes, such as the scene where Nasser's car is damaged by a shower of bullets, but in the next scene, it is perfectly fine.

The film has some unnecessary and vulgar scenes that do not add to the humor or the story of the film and I think they are just there for attracting a specific type of audience. For example, the scene where Nasser, Ziad, and Omar stop at a gas station and encounter a group of bikers who harass them is crude and offensive and does not serve any purpose other than to create conflict. The scene where Nasser, Ziad, and Omar visit a strip club and get into a fight with the bouncers is also gratuitous and tasteless and does not contribute to the development or resolution of the characters or the plot.

The film is enjoyable but forgettable and does not offer anything new or innovative to the genre. Head to Head is a film that you can watch for a laugh and a thrill, but not for a challenge or a surprise.

Final Score – [7/10]
Reviewed by - Arpita Mondal
Follow @ArpitaMond33387 on Twitter
Publisher at Midgard Times