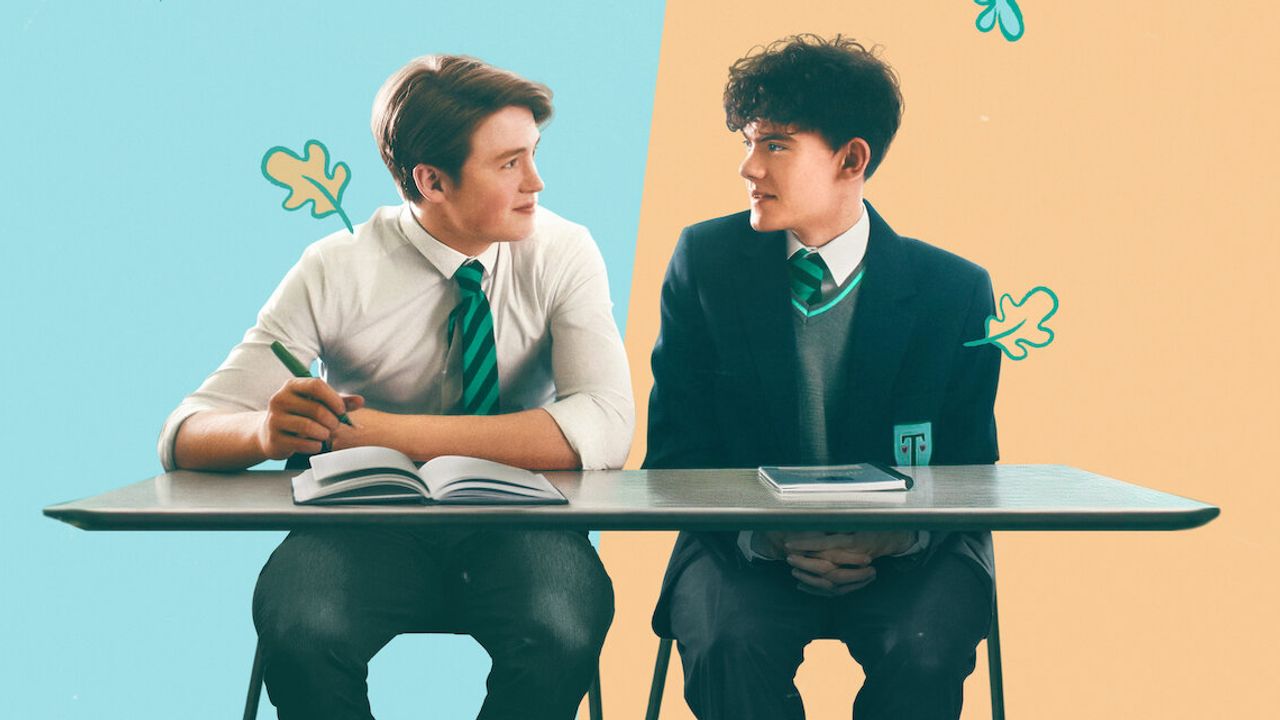 Who forgets about their high-school days as they are especially dramatic and we learn many new things about ourselves. Heartstopper is about Charlie, who falls in love with Nick, a boy who is discovering his sexuality.

Charlie studies at Truham Boys School, and he is gay, a fact which he has already made public but still gets bullied at school for the same. This thing is not correct as your sexuality should not be a point of objection for other people. It's just that they don't have enough brain cells to accept and understand that fact. The series takes on this topic very sensibly and romantically.

Charlie's friends are totally okay with him being gay and they don't judge him. It feels good to watch that he has such supportive, caring, and protective friends. A new boy- Nick comes to their school. Charlie shared classes with him, and they sat together. Nick is an adorable boy, and Charlie falls for him. Before Nick, Charlie had a boyfriend- Ben, who was as dedicated and in love as he was. Ben was a bad phase for him, and he got out of it really quickly.

His friends- Issac, Tao, and Elle form a great group, and they like to spend time together. Charlie was a little skeptical about Nick being gay, although there were many instances where he doubted him being one. Nick didn't know about his bisexual side, and he was discovering it by taking small steps. Charlie never tried to rush him to the conclusion and waited for him to figure things out. They both shared a sweet relationship, and unlike Ben, Nick wasn't afraid of being with him.

It took Nick an entire season to acknowledge the fact that he likes Charlie, but it was known to the audiences right from the first episode itself. As the story progresses forward, he is seen supporting Charlie in every way possible. He didn't want to hide and have a love story in private. This budding romance is seen growing with each passing episode, and they finally told their friends and parents about it.

The animations of heat, leaves, and birds are very cute, and they come at the right moment. It is a coming-of-age story and focuses on these teens on a path of self-discovery. My take on this series Heartstopper is that you should STREAM IT. It is a sweet story about teens falling for each other, and I enjoyed watching them take small steps. The series is very refreshing and keeps you involved throughout.

Final Score – [8/10]
Reviewed by - Riya Singh
Follow @_riyasinghhh_ on Twitter