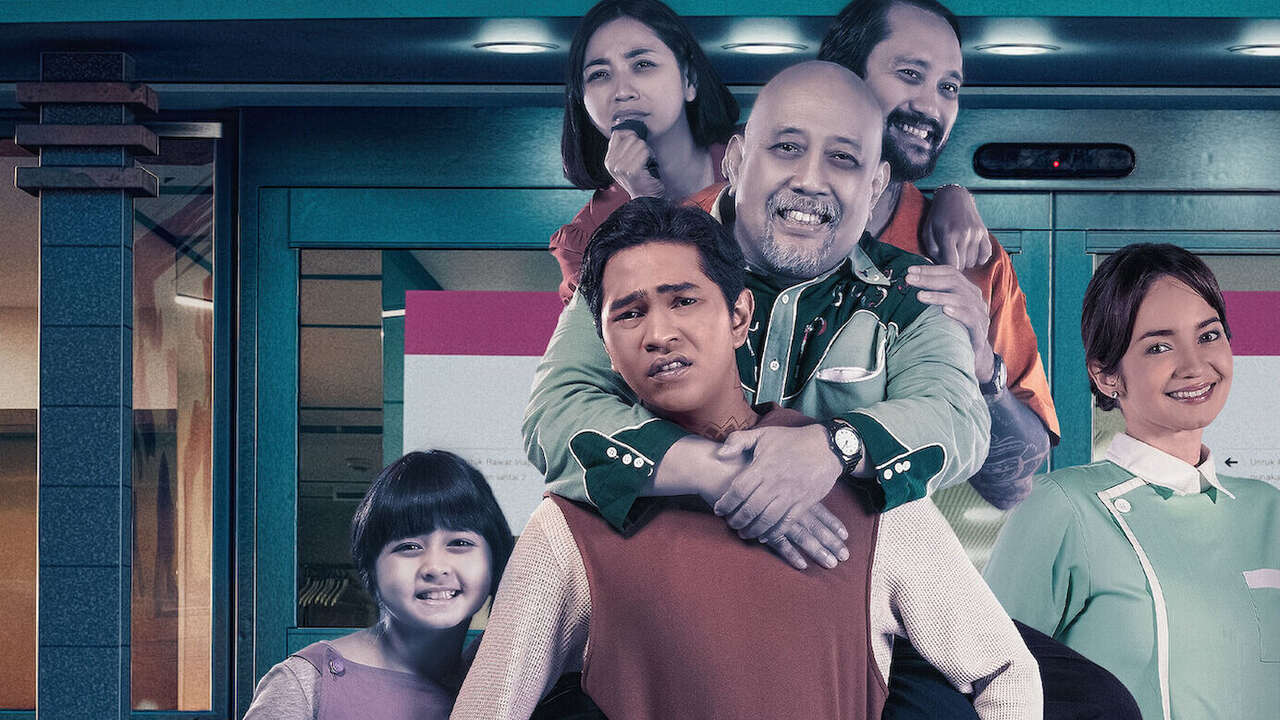 "Goodbye, world. Welcome, afterlife." These words are repeated multiple times by a lonely man, Kresna (Onadio Leonardo), who wants to commit suicide. The rope breaks when he tries to hang himself. He vomits when he drinks poison. A nurse, Linda (Enzy Storia), saves him when he purposefully drowns in a swimming pool. Here is a man who's not even good at taking his life. But it seems as if someone doesn't want him to die. Did the rope break naturally, or was it, um, divine intervention?

Kresna is not welcomed into the afterlife but starts seeing ghosts after waking up in a hospital. The names of these spirits are Kuatno (Indro Warkop), Bima (Tora Sudiro), Lita (Hesti Purwadinata), and Chika (Ciara Nadine Brosnan). Each of them has a wish that Kresna is required to fulfill. Kuatno wants a radio, Bima intends to drive an old vehicle, Chika would very much like to cook a dish and eat it with Kresna, and Chika desires to skate in an arena. All these tasks not only make the ghosts happy but also fill Kresna with contentment. It looks like the wishes are tailor-made to light Kresna's life. And the ghosts show too much enthusiasm regarding the romance blossoming between Kresna and Linda. Will the humans and spirits finally find joy and peace?

A remake of the 2010 film Hello Ghost, this Indra Gunawan movie is dipped in tears and mushiness. Almost every scene is emotionally manipulative and rigged to make you weep. "Aww" is the only word Hello Ghost wants you to speak. Kresna takes a picture with the ghosts at a beach, but the camera merely captures him. When he looks at the photo, we understand what he's thinking and what the movie wants to imply with this scene. Yet, we get a shot of him standing alone in the frame, and you think Hello Ghost is not just overly underlining its intention but also forcing you to feel sorry for the protagonist. Hello Ghost often becomes so teary that even you come up with a wish. You want it to become as light-hearted as it was during the opening scenes. This wish is briefly granted to us at the end, though it feels too little too late by then.

Hello Ghost spoils its jokes by being in a hurry to reach the punchline. A father tells his friends to never yield to women, and then he quietly follows his daughter's instructions. This payoff is spoiled by framing the scene in such a manner that we observe the daughter coming toward her father while he delivers advice to his companions. Then, there is that scene where a husband catches his wife with Kresna, and it unfolds so rapidly that you are left wondering what to do with it.

Maybe someone should have told the filmmakers that the characters need to be real and relatable if you want the audience to respond to them. Who is Kresna apart from a sad, lonely individual? What was his profession? Why did he fail to have any friends? He doesn't come across as socially stunted. Also, why is he unemployed? Did he resign, or was he fired? I didn't get the answers to any of these questions. Hello Ghost, too, isn't interested in making its characters multi-dimensional. They exist to serve a single purpose, and that purpose is found in a twist that's so dumb it leaves you cackling. The message here is that your family is always with you, no matter the circumstances, but this text is delivered so ridiculously you don't take anything with seriousness.

Final Score- [4/10]
Reviewed by - Vikas Yadav
Follow @vikasonorous on Twitter
Publisher at Midgard Times