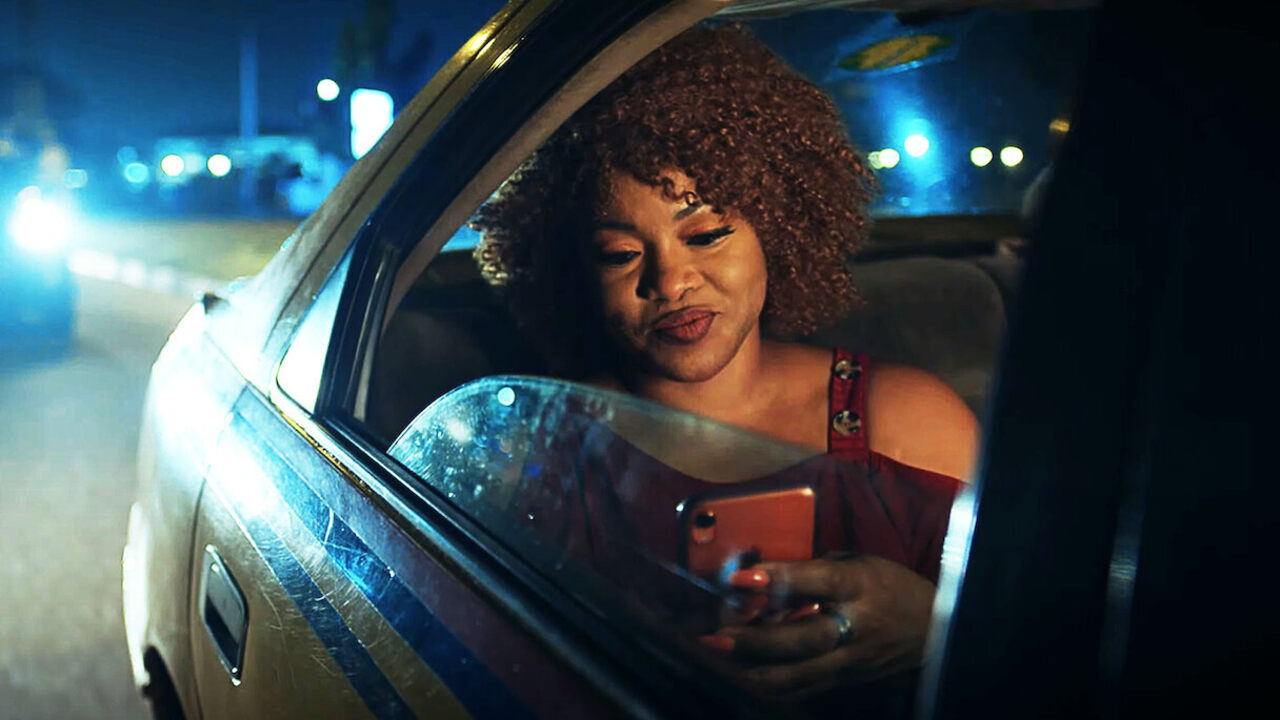 This movie made me feel sadness, anger, and frustration all at the same time. It started off as a typical rom-com story but somehow merged into a sort of horror-thriller thing that I really didn't want.

The story follows a Nigerian girl called Amanda making her way through the dating circuit with her daughter. The movie Here Love Lies starts with Amanda being cut off from her family because she got pregnant out of wedlock. Her father is angry and the scene shows how patriarchal our society is. It also represents how we've been so conditioned to always look for our father's opinion in life-changing decisions and then go to our mother.

In Amanda's situation, her entire family turned their backs on her. In a certain scene, she is seen being aroused from a nightmare because she got flashbacks of a time when she was a single mother homeless on the streets with her infant. Amanda is on a date with a guy in the next scene and she thinks he is going to propose but he turns out to be cheating on his wife with Amanda. The Nigerian woman runs back to her best friend Remi and decides to completely give up on the dating life. Her daughter seems to be upset with her too. Remi convinces Amanda to text back a guy named Michael who was commenting on all her travel posts. Amanda gives it a try - rookie mistake. Never text back a guy who gives you even the slightest creeps is rule one of the dating playbook. However, Amanda and Remi don't see it as a red flag and soon enough, surprise surprise, Amanda is in love.

Who doesn't do a background check on the guy they're texting in this age and generation?! I absolutely despise the texting scenes in Here Love Lies. The chemistry just wasn't there throughout. The texts were more cringe than flirty, and the whole thing was just too cliche for me. Amanda decides to go meet him and surprise him in a bar.

We all know how the plot goes - she sees him with a girl, turns out it's his sister/cousin, the couple reconciles and all is good on the love train again. However, Michael has several red flags throughout the movie that Amanda and Remi should have picked up on before. Well, in "Here Love Lies," Michael turns out to be a serial killer obsessed with 'taking care' of young Nigerian women. He was posing as the owner of a tourism company to lure women in. But he just didn't give me the creeps, facial-wise you know? The casting could've been done so much better.

The acting wasn't that great either. The daughter, Nora, seemed to act better than the cops at the end. It was a very average movie, all-in-all.

What really got on my nerves though, was how this movie could've been a cautionary tale about online romances or the struggles of a single mother who is disowned by her family and needs to start from scratch. The weird in-between mixture really didn't work for me.

Final Score- [3/10]
Reviewed by - Jess Doshi
Follow @JessDoshi on Twitter
Publisher at Midgard Times