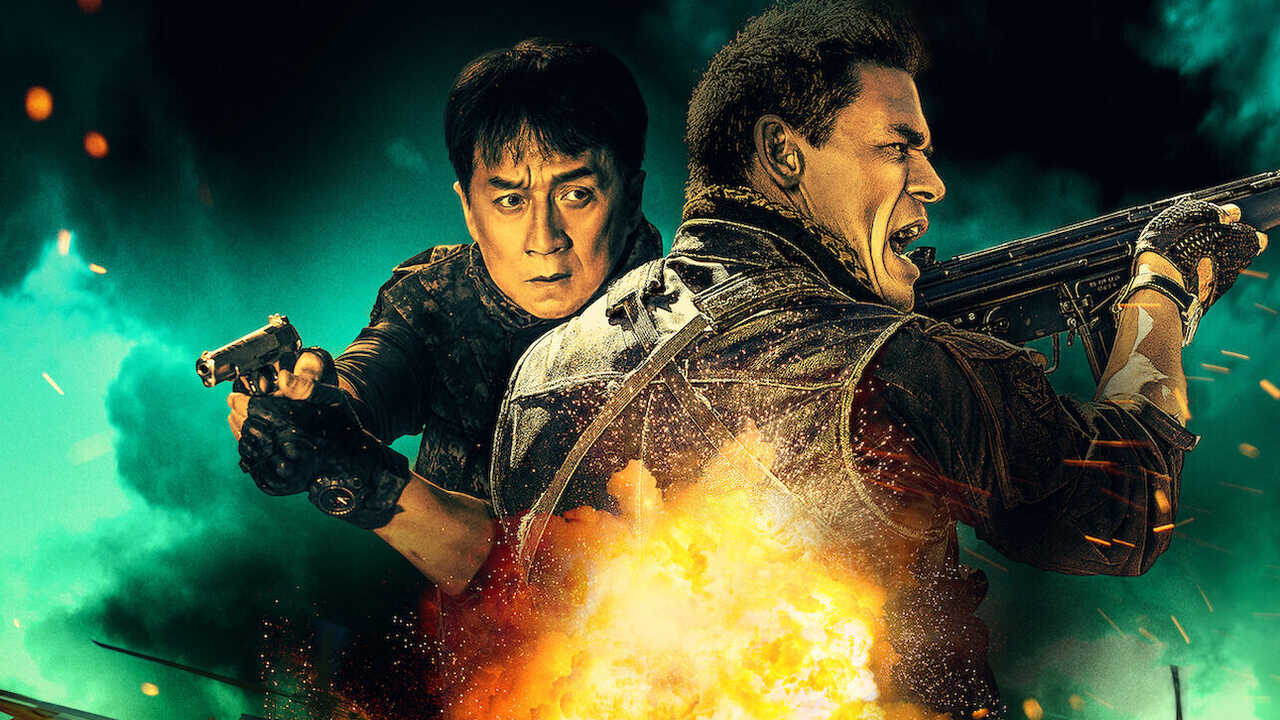 Hidden Strike stars Jackie Chan as Luo Feng and John Cena as Chris Van Horne as the main lead. You might read that again to realize why you need to watch this film. These names are enough for a movie buff to go and click play on this title on Netflix. The film is about what was going to be the biggest oil heist in history. When this duo comes into action, will that be possible? Oh, who are we kidding they're not letting this happen. There are some bumps in their journey but they'll make everything seem achievable.

Yutime Chinese Oil Refinery in the Middle East has been facing some problems. This center is in danger hence, Luo is employed to rescue their people. While he was safely extracting these trapped oil workers, Owen intervened and held a few people hostage. Chris used to work with Owen, but this time he backed down due to the selfish motives hidden behind his acts. As a result, Luo and Chris come together to save the people and the oil refinery from landing in the wrong hands. This is it guys, that's the plot however, there is more to it because of the action scenes.

You won't realize how quickly time passes while watching Hidden Strike. In the final moments of the film, I ended up wanting more. I mean it's John Cena and Jackie Chan, who wouldn't want to see them together for some more moments. You'll understand why I keep repeating these names after you see the friendship they have portrayed on screen. With villains all around and many lives depending on them, they kept the mood light by constantly throwing humor (which was good). This way, you'll be kept entertained and won't get bored. The duration of the movie is 103 minutes, even if it would have been 120 minutes I don't think we could have ended up getting bored.

You'll watch the film for two things, the first being the dashing leads and the second being the amazing fight sequences. The plot is also astounding however what makes the film attractive is the intense fight scenes and good humor. The combination worked out great in favor of Hidden Strike. Maximum fighting scenes shown in the movie will blow your mind. Be it the helicopters or military-grade buses and trucks, everything has been utilized marvelously. Pilou Asbæk as Owen fit in great as the villain and so did the other cast.

In Hidden Strike, John Cena's character Chris has a habit of nicknaming people. He even names his cars like his truck was called Susie. The man lost his father recently and his brother Henry was lost in the ongoing fight. Despite all this, he didn't let his emotions take over him. Chris knew the difference between right and wrong. If he would have wanted, he could have teamed up with Henry and Owen, but a man with a good heart can never deceive his people. The point here is, after losing his two family members, he kept his cool and achieved what he aimed for. The audience might learn a thing or two from his character.

Jackie Chan's character Luo Feng works in the military. Due to the multiple missions he's sent on, somewhere he neglected his family. The daughter didn't take it very well and disliked his father for not being there when her mother died. This emotional aspect will make the audience realize how much a person has to keep aside to serve their country.

Final Score – [7/10]
Reviewed by - Riya Singh
Follow @_riyasinghhh_ on Twitter
Publisher at Midgard Times