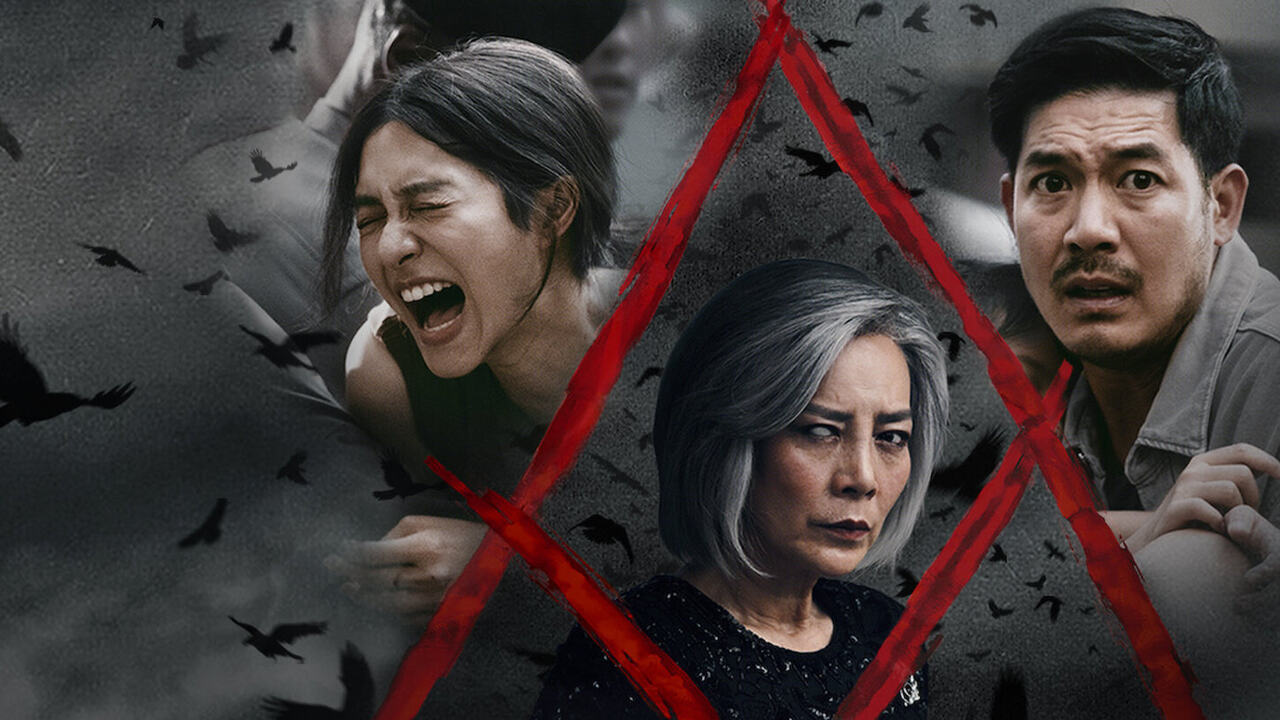 When some of my friends ask me for movie recommendations, and I suggest they watch foreign films (or any film) by picking them blindly from any online streaming service, they look at me hesitatingly and say they cannot spend their time watching a movie without seeing its trailer. Fair enough. Not everyone is professionally obligated to watch just any film, and anyway, the audience has always been choosy when it comes to movies. They generally like to play it safe and prefer to sit through hogwash instead of taking a risk on something different. Of course, the risks don't yield rewards every time, but when a little-known movie surprises you with its vision, you feel as if you have just discovered a treasure. Sophon Sakdaphisit's Home for Rent is that treasure. I strongly recommend watching it without prior information if you want maximum enjoyment. Consider this as a spoiler warning. Watch the film and then read the rest of the review.

Still here? Home for Rent (written by Tanida Hantaweewatana and Sakdaphisit) can be divided into two parts. One side deals with jump scares, while the other is more thoughtful and surprisingly emotional. It all starts when Ning (Nittha Jirayungyurn) rents her home to Dr. Nuch (Namfon Pakdee) and Ratree (Penpak Sirikul). She, on the other hand, moves to a condo with her husband, Kwin (Sukollawat Kanarot), and her daughter, Ing (Thanyaphat Mayuraleela). One day, when Ning comes to her house to pick up some old photos for her daughter's school project, she notices something is off. The windows are hastily shut, and her mails are opened. On top of all this, the next-door neighbor Aunty Phorn (Natniphaporm Ingamornrat), urgently asks Ning to come over to her place and explains that the new tenants have been making strange noises. She even reveals she has seen crows flying over the house. These details are creepily disclosed to us (and the characters). The movie knows how to send shivers down your spine. I am writing this review at night, and I feel as if someone is standing behind me. Some portions of Home for Rent have successfully crawled under my skin.

Sakdaphisit creates an eerie atmosphere through the sounds of the curtains. He also uses a ritual video and a black cloth to unsettle the audience. The jump scares are skillfully executed, but nothing prepares you for that tense scene where Ning follows her husband. The mood became so terrifying here that I didn't want to look at the screen. I desperately wanted to close my eyes, but I also wanted to observe the events. Because it has been a long time since a horror film had such a serious effect on my senses.

At first, we view the story through the eyes of Ning. Later, we see things through Kwin's perspective, and the pieces suddenly fall into their places. The horror in these portions isn't generated through jump scares but with a message: Be careful before trusting someone else. Grief is a powerful emotion. Some people find it difficult to move on with their life after losing someone close to them. Or maybe they will somehow get back to their normal routine with the help of another person, but then one day, they will suddenly remember that special someone who's no longer with them and again fall into the pit of sadness. Such individuals become vulnerable and get manipulated by wicked cult members or anyone who claims to have contact with the dead.

Home for Rent dips its toes in gore after weighty themes and "Boo!" moments. Thankfully, the gore is not used as an excuse to produce mindless, nauseating images. It's all shocking and violent without being excessively and absurdly gruesome. Almost all movies nowadays attempt to kick off a cinematic universe riddled with prequels and sequels. This means there is always an end credit scene gleefully rubbing its hands and waiting for its arrival so that it can tell us, "Hey, we will return in the future!" As a result, there is no closure. I am happy to report that Home for Rent gives us a satisfying conclusion. It's also quite profound. The mother is reunited with her daughter, but it's not exactly her daughter. The body is the same; it's the soul that is different. Can she still be considered her own flesh and blood? Hantaweewatana and Sakdaphisit are optimistic writers who say that families are formed with love. You rarely come across a horror film that scares the living daylights out of you and also fills you with warmth.

Final Score- [10/10]
Reviewed by - Vikas Yadav
Follow @vikasonorous on Twitter
Publisher at Midgard Times