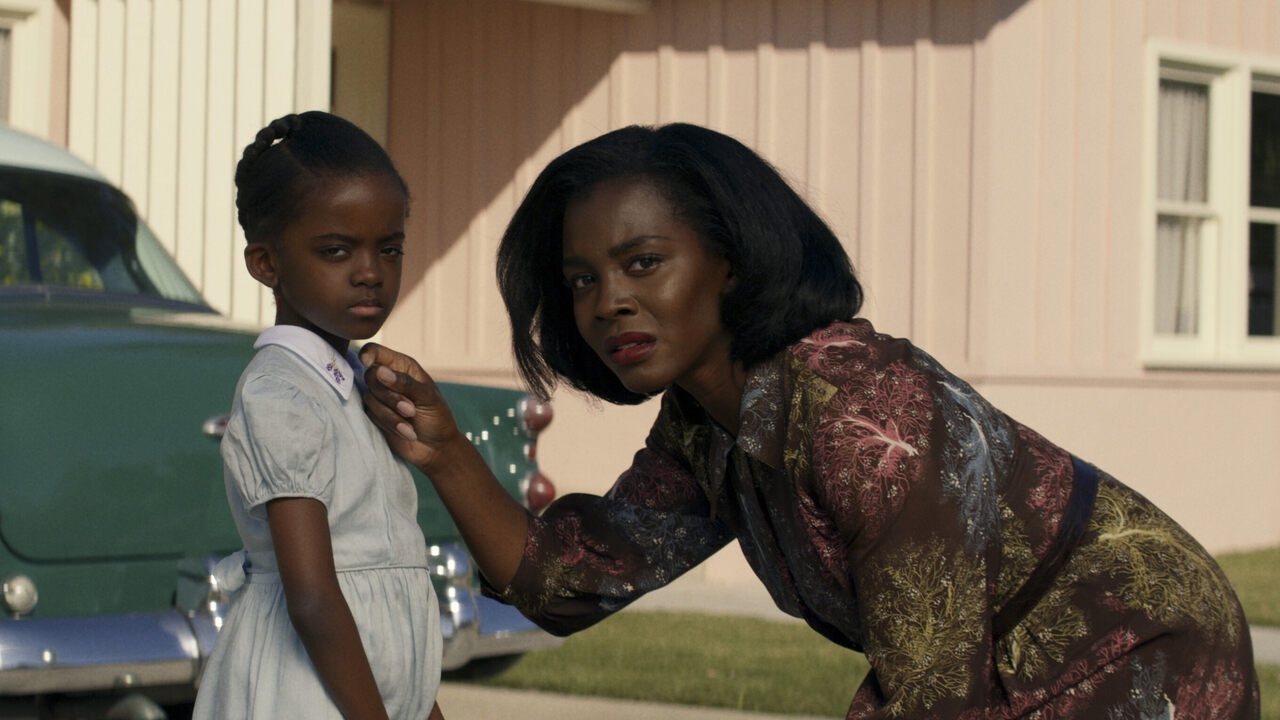 The second season of the Horror-thriller series, 'Them' has officially wrapped up filming this Thursday (December 15) in Atlanta, Georgia. The second season of the Anthology series has been officially titled, Them: The Scare.

'Them' Season 2 began filming on August 8th this year after it was renewed by Amazon, and it took more than four months to complete the production of the seven episodes. Creator Little Marvin confirmed the production wrap via his Instagram post, he also acted as a director on the seventh and the final episode of Season 2.

Them: The Scare has already confirmed its cast with only Deborah Ayorinde returning from the first season. In the second season, Pam Grier and Luke James will lead the cast with Joshua J. Williams and Jeremy Bobb also serving as regulars, and Wayne Knight, Charles Brice, Carlito Olivero, and Iman Shumpert will be playing the recurring characters.

Them: The Scare once again will be set in Los Angeles County but will move the time frame to 1991. The story revolves around LAPD Detective Dawn Reeve, played by Deborah Ayorinde, who is assigned to a fresh case: a brutal murder that has shaken even the toughest detectives. Something evil clutches Dawn and her family as she gets closer to the truth. Dawn, one of the only women of color in the robbery-homicide section, is intelligent and observant, but her latest case makes her nervous.

'Them' Season 2 will release sometime in 2023 on Prime Video. Below is the character description for the rest of the Season 2 cast:

Pam Grier plays Dawn's mother, Athena. She's careful, clever, and prideful, but her mama bear qualities hide secrets. Luke James plays Edmund Gaines, an aspiring actor who appears to be a sensitive soul but has a deep emptiness within him. Joshua J. Williams will play Kelvin "Kel" Reeve, Dawn's teenage son, who's bearing a secret from both his mom and his grandmother. Jeremy Bobb is playing Detective Ronald McKinney, Dawn's partner, who has a reputation for closing cases quickly and through sometimes questionable means.

Wayne Knight is playing Lt. Schiff, Dawn's supervisor at the LAPD. Carlito Olivero plays Joaquin Diaz, a newly minted detective who wants to impress Dawn. Charles Brice is playing Reggie Marks, a stylish and charming attorney for the city of Los Angeles. Iman Shumpert plays Dawn's ex, Corey, a musician who's frequently on the road.

The first season of Them officially titled, Them: Covenant, premiered on April 9th, 2021. The 10-episode first season set in the 1950s centers on a Black family who moves from North Carolina to an all-white Los Angeles neighborhood during the period known as The Great Migration. The family's idyllic home becomes ground zero where evil forces, next-door and otherworldly, threaten to bully, ravage and destroy them.

The series is created and executive produced by Little Marvin along with executive producers Miri Yoon, Lena Waithe, and Roy Lee of Vertigo Entertainment, David Matthews, and Don Kurt. Sony Pictures Television and Amazon Studios have co-produced the series.