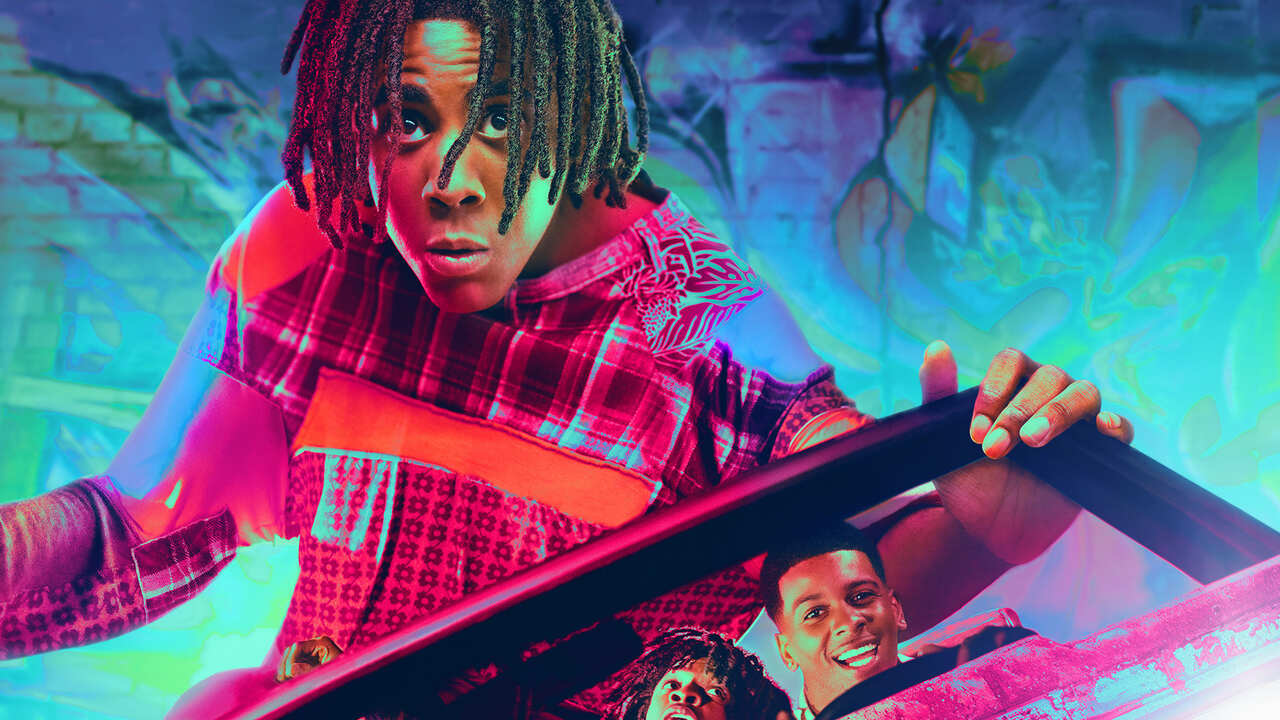 If you go into I'm a Virgo blind, you will either be shocked by or won't find the appropriate reaction for the opening scene. Or maybe, you might end up in this situation even if you go in with a sufficient amount of information. I'm a Virgo so abruptly, so coldly shows you LaFrancine (Carmen Ejogo) holding a big baby that you become defenseless and wonder what to do with the moment. Should you take your cue from the background music and be sad or chuckle due to the unexpected nature of this image? In any other show or movie, this, let's say, tonal confusion might have not only thrown us off balance but would have come with an indication that the filmmaking will be incompetent. But Boots Riley, the man behind the outstanding 2018 film Sorry to Bother You, is not just any filmmaker. He deftly handles the tone like a conductor directing an ensemble. Riley isn't scared of mixing and playing with different moods. He unifies every element and provides a distinct, satisfying experience.

With I'm a Virgo, Riley and writers Whitney White, Tze Chun, Marcus Gardley, and Michael R. Jackson have given fresh air to the superhero genre. He creates a fascinating character in the form of Cootie (Jharrel Jerome), a 13-foot-tall young Black man living in Oakland, California. Because of his unusual height, Cootie's parents keep him hidden from the outside world, leaving him dependent on TV and comics for entertainment. The parents - LaFrancine and Martisse (Mike Epps) - want to keep their son isolated from external forces until he turns 21. They fear the people would kill Cootie and put him on display at a museum. It's not a spoiler to mention that Cootie ends up exposing himself to the public and becomes friends with Jones (Kara Young), Felix (Brett Gray), and Scat (Allius Barnes). Cootie's interaction with others gives rise to moments of amusement and embarrassment. He has an awkward conversation with a girl at a club and perplexedly looks at cult members who hail him as a messiah.

Once Cootie starts going outside, he learns about things like jobs and money, so he accepts an offer from an agent to pose at a mall for a fee. He also discovers that junk food is not a lethal poison, though he doesn't enjoy consuming burgers. The fact that Cootie found a burger appealing on television but didn't like its taste after actually eating it can be taken as some sort of commentary along the lines of "the media sells lies to make a profit." And since Cootie's main friend from the beginning is TV, one can safely say he believes in lots of lies. For instance, he actually considers Hero (Walton Goggins) to be a hero and admires him. Needless to say, this Hero is a bad guy, and Riley cheekily gives this character a white outfit. By painting Hero, a comic book mogul, with shades of villainy, the show could very well be commenting on the current landscape of cinema where superhero content has muffled other artistic voices. One assumes that Riley, too, finds Marvel content spineless and sexless, which is why the director has filled this series with sharp social commentary and a bizarre sex scene.

The Marvel/DC factory largely treats superheroes as money-minting machines. They avoid dealing with psychological heft and concentrate more on superficial, multiversal shenanigans. I'm a Virgo, then, is like a course correction. It offers both humor and drama. It sees superheroes as lonely, awkward individuals who are mentally not so different from ordinary humans. The scene where Cootie and Flora (Olivia Washington) spend time together at the former's home is a good case in point. Like any other couple, they start bickering after spending too much time "trapped" together. However, the best sequence in this series (and one of my favorites of the year) arrives near the beginning of the third episode when we observe events through Flora's eyes. We realize how excruciating and boring life can be for the fastest person on the planet. There is another brilliant scene that removes glamour from video games by transporting its logic or lack thereof to reality. This occurs when Scat gets seriously injured while flying in the air. I'm a Virgo only pushes us (and the characters) more towards the harshness of the real-life when Scat requests to see a doctor in a hospital.

I'm a Virgo has nice comic touches. Just hear Martisse singing "Stay away from cologne" or see Hero taking a look at a fan's work while dragging someone out of an area. The way Hero's entire building moves to transport him from one floor to another can be labeled as waggish imagination. The series contains a fictional cartoon titled Parking Tickets, and one of its episodes has a great emotional effect on viewers. While watching that animated episode, I wondered if I should dismiss it all as a joke or look for deeper meaning here.

This is what happens: A baby utters gibberish, and everyone laughs at it. The baby considers this gibberish his "superpower" and repeats it throughout his life. As he grows up, the adults don't find his "Boyoyoyo" appealing, except for a woman who becomes his wife. Since this cartoon character only spoke "Boyoyoyo" throughout his life, his grave, too, consists of this gibberish. It's easy to dig out some subtext and say that it's about things that look alluring during childhood but lose their charm when we become adults. You can also interpret it another way and say that when we indulge in a single activity, we end up getting defined by it.

That's all fine, but who's the real superhero here? Is it a 13-foot-tall man or an upholder of "justice" who flies around like a helicopter? Given that the world of I'm a Virgo is infected with injustices, the real hero turns out to be someone who speaks against unfair practices and galvanizes everyone into action. You need words more than brawn because the latter merely touches the surface while the former works on a profound, emotional level. What do you know, your passionate speech can change someone!

Final Score- [9/10]
Reviewed by - Vikas Yadav
Follow @vikasonorous on Twitter
Publisher at Midgard Times
Note: All 7 episodes are screened for this review.
Premiere Date: June 23, 2023, on Prime Video