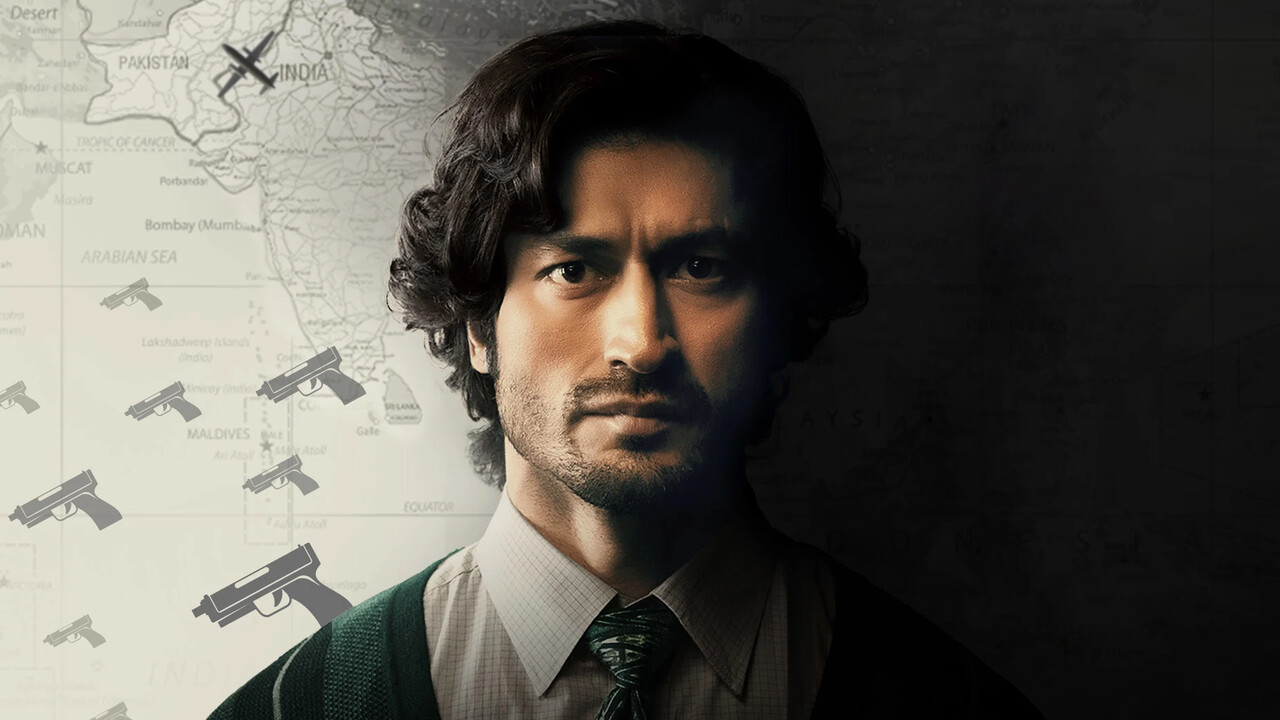 IB71, directed by Sankalp Reddy, is a war film that leans more toward espionage than battlefield action. Set during the 1971 Bangladesh liberation war, the film follows the true events orchestrated by an Indian intelligence agent to thwart a planned Pakistani operation against India. Despite its unwavering adherence to the plot and its avoidance of cheap thrills, IB71 struggles to find its footing, relying on Vidyut Jammwal's hunky presence to salvage the film.

Vidyut Jammwal, who also serves as one of the producers, plays the role of Dev, an intrepid IB operative. IB71 takes a measured approach, focusing less on action sequences and more on Dev's daring hijack plot to infiltrate Pakistan with a team of Indian secret agents. Dev's objective is to provide India with a pretext to block its airspace and prevent enemy forces from reaching East Pakistan with Chinese support.

The film's first hour feels like a confounding jigsaw puzzle, lacking clarity and conviction. Jammwal's character sneaks into a Pakistani airfield, collects crucial intelligence, and uncovers an impending attack on India. However, the audience is left uncertain about the exact nature of the spy operation. While the stunning visuals of the snow-clad Kashmir Valley keep viewers engaged, the narrative fails to provide a clear direction.

Only in the second half, when Dev and his team are airborne with young Kashmiri radicals, does IB71 begin to gather momentum. The film finds its footing by focusing on the drama within the confined spaces of the plane, cockpit, and hotel compound. The action scenes that take place outdoors benefit from the breathtaking beauty of the landscape.

Despite its flaws, IB71 has some redeeming qualities. The film's storytelling in the second half is surprisingly uncluttered, providing a much-needed boost. The cinematography by Gnana Sekhar V.S. captures the picturesque Kashmir Valley, adding an enchanting contrast to the thin and unflashy storyline.

Vidyut Jammwal's presence helps to shore up the film, although it struggles to maintain a consistent pace. Jammwal avoids the excesses of his action-hero persona and capitalizes on opportunities to showcase his on-screen invincibility. While there is limited explicit action, Jammwal excels at taking the lead when danger arises, fighting his way out, and emerging unscathed.

Anupam Kher delivers a solid performance as the Intelligence Bureau chief, but his character is underutilized. After a few impactful scenes, Kher's character is reduced to pacing in his office, reacting to updates on Dev's exploits from afar. Dalip Tahil's portrayal of Zulfiqar Ali Bhutto is strangely muted, with no lines for the veteran actor. This decision detracts from the film's potential to create dramatic tension.

The Pakistani officials in IB71 are portrayed in broad strokes, avoiding overt jingoism. Hobby Dhaliwal and Ashwath Bhatt bring depth to their characters, rising above the limitations of the screenplay. The film maintains a serviceable spy thriller narrative that surprisingly lacks mass appeal.

IB71 leaves a lingering sense that it could have been a better film with more nuanced writing. As a middling spy drama, it does have its moments, particularly in the second half. The film's dedication to the plot and its avoidance of cheap thrills is commendable. However, the lack of coherence in the first half and missed opportunities for character development prevent IB71 from reaching its full potential.

In conclusion, IB71 presents an intriguing premise but struggles to maintain consistency throughout its runtime. While it falls short of being a remarkable film, it manages to offer glimpses of promise amidst its middling execution.

Final Score- [5/10]
Reviewed by – Neha Krishna
Follow @Neha25Krishna on Twitter
Publisher at Midgard Times