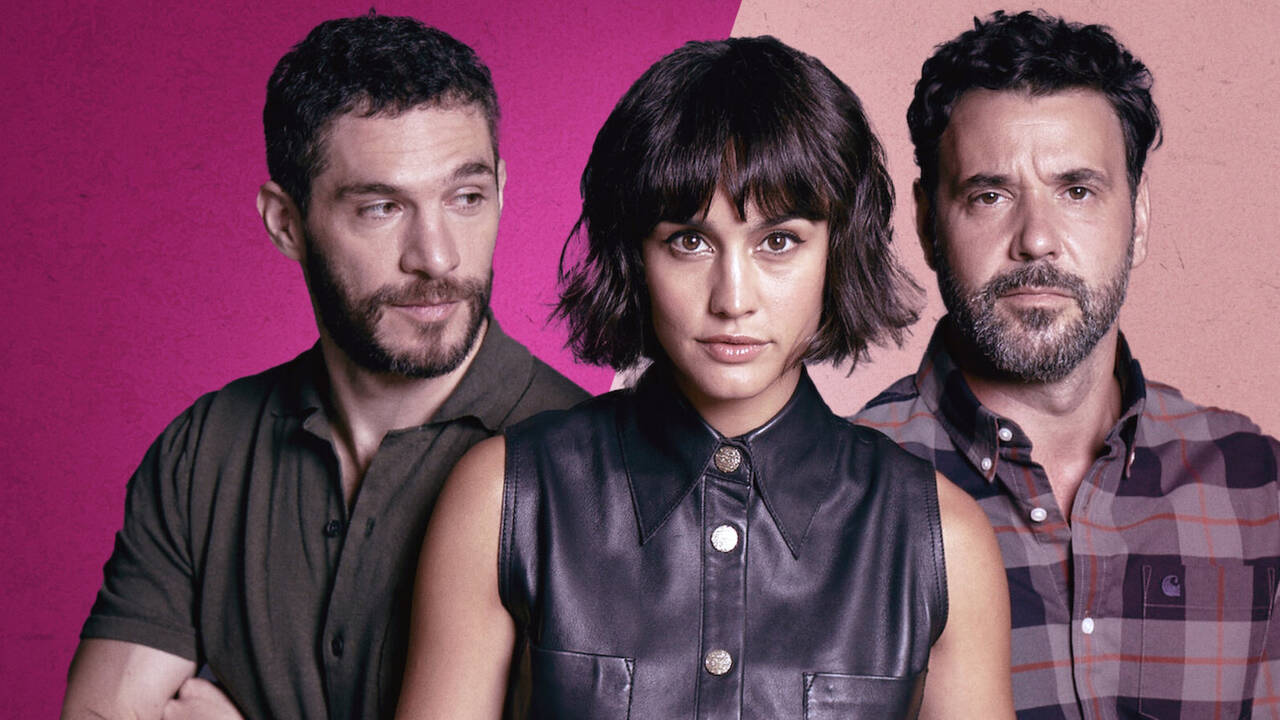 The series starts with Emma, who is watching TV while her husband fell asleep on their couch. There's no spark left between Emma and Nando's marriage. It's July 25, 2018, their tenth marriage anniversary, and they have decided to call their wedding off. Primarily, it is Emma who wants the separation as she didn't feel like herself anymore. Being overburdened with responsibilities, having no connection with her husband, not liking her body anymore, and not being independent made her feel sick.

It is said that celestial events like a Red Moon alter the events of nature as they possess huge power. Believing the same, Emma wanted to relive the moment when she was proposed to by Nando, only this time she want to reject him. Her wish came true and she set the course of action in her favor. Despite achieving it, she dearly missed her twins Mia and Mario. Everyone around her felt that she's gone insane when it was her who had traveled ten years back in time.

Discovering the fact that Nando cheated on her with her best friend Isa, Emma lost it all. She now knew the reason why their marriage couldn't work and why he didn't like to share the responsibilities of their household. Throughout her journey, Deme (Emma's friend) was a great help. There were moments of vulnerability in Emma's life and Deme was there to help her. Well, that's what good friends do!

In my opinion, this Spanish series deserves a watch as it comes with a lot of twists. There's a lot of drama which includes cheating in a marriage. The main character, Emma, is seen suffering through a lot of mental and emotional trauma. With the help of a celestial event, she was at least able to live her life. The film will not make you doubt for a single second, but in the end, boom! Everything blows up and the truth is revealed.

The actors Megan Montaner, Michel Noher, Miquel Fernández, and Eduardo Lloveras are the charm of the series. They completely blew up the screen with their incredible acting skills. The romantic Spanish drama series throws light on several issues like the toll it takes on a woman when her husband doesn't share responsibilities, how dear children are to their parents, and the effects of cheating on a marital relationship. A constant emotional and mental war is fought by Emma and by the time she realizes it, it was already too late.

The best part of the series is its plot. By watching the first episode, it was easy to guess the course of 'If Only' however, the events changed their course quickly. The title of the series has been kept 'If Only' because Emma constantly imagines what would have happened if she hadn't accepted Nando's marriage proposal. Overall, this is an impressive watch that deals with the issue of infidelity.

Final Score – [7.5/10]
Reviewed by - Riya Singh
Follow @_riyasinghhh_ on Twitter
Publisher at Midgard Times