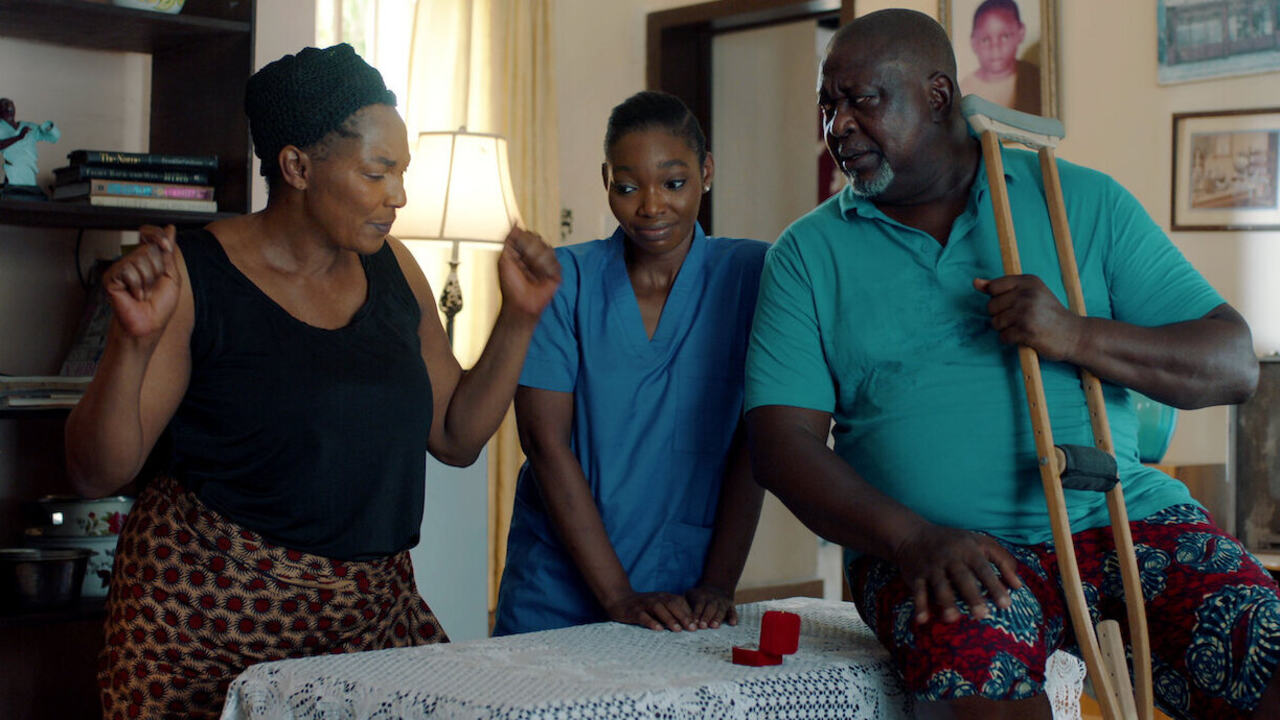 Just like many other Nigerian fantasy films, Ile Owo also begins by telling us a story. This story is about Akkani Aduloju, a young trader who earned greater than his contemporaries. He was called Owo and had many beautiful wives. Along with that, he has many slaves, but despite having everything he wasn't happy and had a strange illness that almost took his life. The young man went to Fijabi to look for answers. Fijabi is the deadliest and most powerful sorcerer who was said to have wiped out an entire town.

The man wants to live long and remain young, however, this wasn't possible as according to Fijabi, spirits had claimed his soul. The woman told him that his sons can remain young forever, but that too would require a special ritual that will be done 25 years from then and had to be repeated every 25 years. One son will have to come up with a young bride, and the ritual should be done precisely to have the desired result as any deviation would result in failure.

Now, we know how things like these end. People desiring such things don't remain normal humans and turn into nasty demons. The same happened with Owo's son. A woman is seen standing in the middle of the forest when demons come to prey on her. The bowl kept in front of her showed a reflection of Busola's face from which we can understand that she's the next target. Tunji was the one who has to woo this girl and perform the ritual.

Busola is a young nurse with a pathetic romantic life. So, when Tunji comes into her life like Prince Charming and provides all the luxuries she never even dreamt of, she fell into his trap. The one thing that I found questionable in the plot was Busola's father was on the side of the demons. I can't understand whose father with the side along with them and trade their daughter for their health when they're aware of the fact that this won't end well.

In my opinion, if you opt to watch Ile Owo, 10 to 15 minutes before the start of the film is sufficient for you to know what this is going to be about. The tale told at the beginning is the concise plot and the rest of the movie dwells on it. You have already been told by the writers what this film is going to be about then, what is the use of watching the film for 95 minutes? There's no suspense element and the only good thing about the film is its open ending.

One thing to be learned from Ile Owo is to never fall for rich guys without having a proper background check because you never know if they're demons or humans. Busola was too deprived of romantic relationships that she didn't think once before falling into this trap. Another thing to keep in mind is always following your mother's advice as she's never wrong. Had Busola listened to her mother, her fate would have been different.

Ile Owo had a good plot, and it could have worked excellently on this script, but it chose otherwise. The effects in the film were also not conniving, however, we can't point out that Nigerian films are often made on a low budget. The actors also did their part well, and it is just the plot that seems stale.

Final Score – [4/10]
Reviewed by - Riya Singh
Follow @_riyasinghhh_ on Twitter
Publisher at Midgard Times