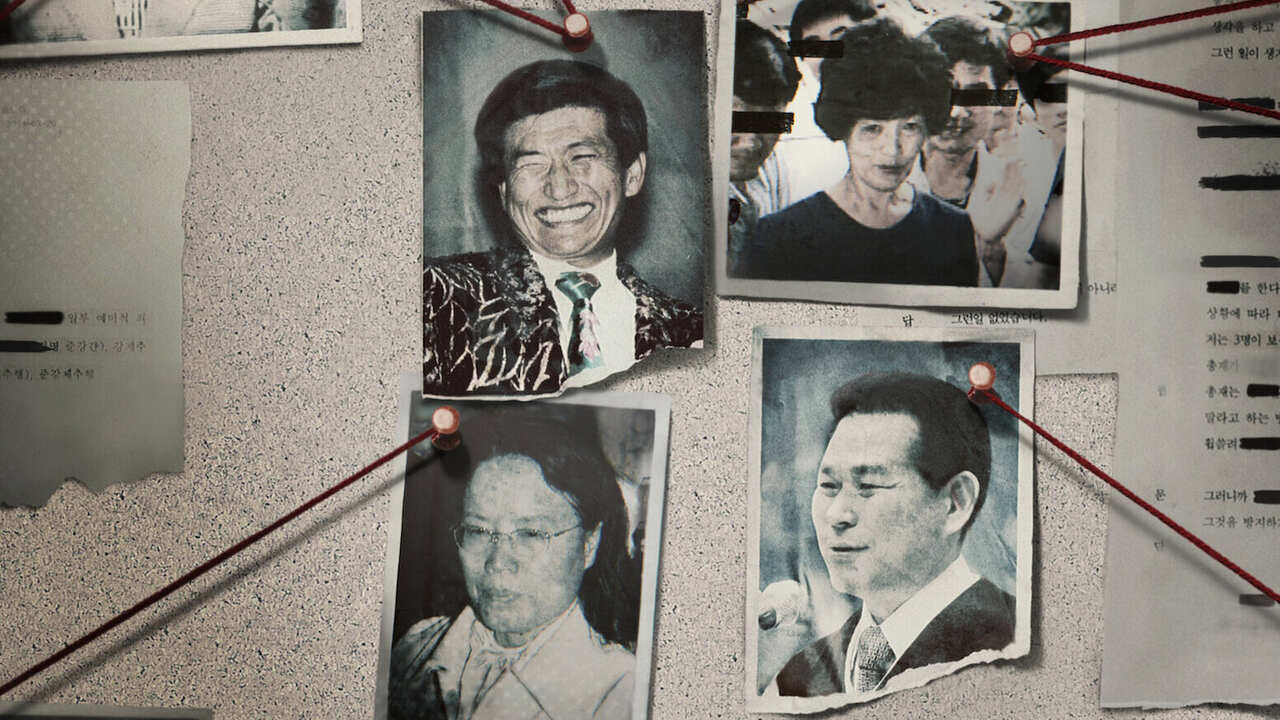 In the Name of God: A Holy Betrayal is a horrifying documentary series. I have heard my fair share of creepy cult stories, but In the Name of God: A Holy Betrayal both shook and exhausted me. Its "truth is more shocking than fiction" narrative engulfs you with its tenacity, while the eight episodes (having a runtime of 40–50 minutes) can wear off your sense of incredulity. The series hits you with one shocking fact after another, and there are times you wish to look away from the screen.

Notice how all the stories in the series reveal a pattern. Take cult leaders, for instance. Be it Jeong Myeong-seok, Park Soon-ja, or Lee Jae-rock, all of them exhibit manipulative tendencies. They delude their followers by presenting themselves as godlike figures (or God himself) and promising a place in paradise. The acolytes blindly follow every order, ranging from beating people up to donating money.

The cult leaders discourage everyone from indulging in sexual activities, but they are found guilty of sex-related crimes. People like Myeong-seok and Kim Ki-soon sexually assaulted "good-looking" individuals by saying, "You are being loved by God" to their victims. The former even had a rule that only girls of a particular height could be near him. The recording of a conversation between Myeong-seok and Maple, one of the victims, is genuinely terrifying. Myeong-seok used to rape young girls in the name of "health checkups" and then proceeded to call them his "brides." These girls were then forbidden to be in a relationship with any other boy. They were brainwashed into believing that they would go to hell if they didn't follow these orders.

It's scary how effectively the followers of these cult leaders were/are brainwashed into accepting hogwash. For instance, devotees of Ki-soon murdered an innocent child, and people spent millions of won just to have a picture taken with Jae-rock. We see people staging a protest inside SBS, and some women harm their bodies, thinking they are wrong in feeling disgusted about being sexually assaulted by their leader. The followers don't think twice before sending threatening messages or hitting someone with a rod, yet they consider themselves right. They are basically so absorbed with a better afterlife that they create hell out of their ongoing life. They want to be saints, but they forget to be humans. They want to be loved by god, but they inflict violence on His creation (humans).

One of the most upsetting images here is the one where the worshipers of Jae-rock are seen waiting for his return. This happens even after he is convicted. There is a disturbing implication here: You can confine a person, but his poisonous ideas, once leaked, cannot be easily contained. And what good is a punishment when it fails to affect a criminal? One cult leader dispenses money and escapes jail, while the other lives comfortably behind bars as if staying in a hotel. A sense of hopelessness occasionally pops up in this documentary, as it suggests that bad people will keep doing bad things and live happily while the good guys will have to struggle to attain justice.

When Myeong-seok is arrested by the police, he kneels down and begs for his release. An officer finds him cretinous and wonders what many people see in him and why they follow him. Myeong-seok, who roars in front of his followers, starts to whimper in front of the authorities. The cult members not only defend their leaders passionately, but they also give them a license, a space to behave confidently. Remove these disciples, and you will find these arrogant leaders naked and idiotic. They are not gods. They are just cunning fiends.

Final Score- [7.5/10]
Reviewed by - Vikas Yadav
Follow @vikasonorous on Twitter
Publisher at Midgard Times