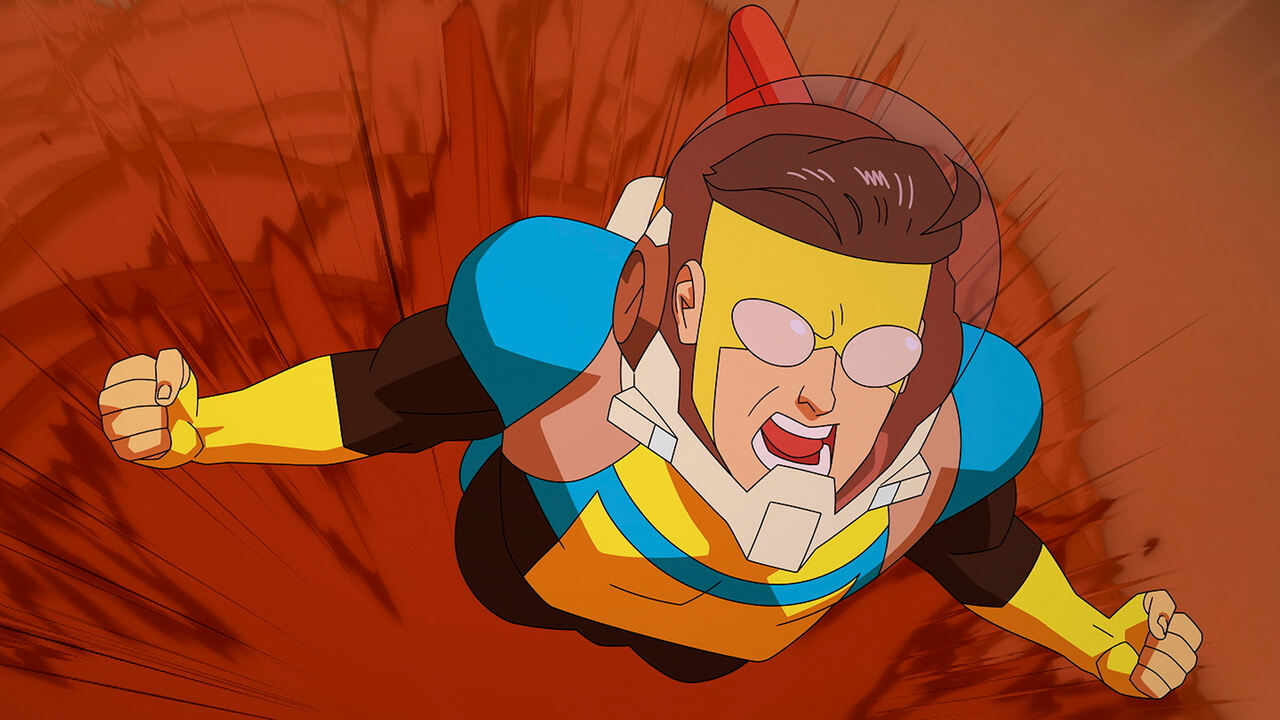 The fans of Invincible should be ready for big news next month as Amazon is gearing up to reveal the premiere date for 'Invincible' Season 2, the action-packed hit animated series.

Amazon Studios and Prime Video have officially confirmed that the premiere date for Season 2 will be revealed in January 2023. The announcement came via the official Twitter account of Invincible, where they wrote, "So… this is the last month (December) we won't have a Season 2 update for you!!!" To give more context, the Invincible official Twitter account receives thousands of replies every day asking about the release date for Season 2, for which they don't have an answer. However, this time the official account was finally able to confirm that the most asked question will finally have an answer early new year.

Although there was never any doubt, Amazon has also officially confirmed that Invincible Season 2 will release in 2023, so the only now remains is when? And we will finally get the answer next month (January 2023). It is also possible that to surprise the fans, the studio may reveal the release date on the very first day of the new year. I mean, what could be a bigger new year's gift for the Invincible fans than getting to know the release date for one of the most-waited and highly anticipated Season 2 of the comic book adaptation?

The first season of Invincible premiered in March 2021 and became an instant hit with its violence and gore. We can expect Invincible Season 2 to release in the same period - March or April 2023.

Season 2 will see the return of the voice cast of Steven Yeun, Sandra Oh (Nora Grayson), Zazie Beetz (Amber Bennett), Gillian Jacobs (Atom Eve), and Zachary Quinto (Robot) as all of their characters play important roles in the comic's story going forward. Also likely to return are guest actors like Seth Rogen (Allen the Alien), and Mahershala Ali (Titan). All of them become bigger parts of the story as the series goes on. J.K. Simmons might not initially appear as Omni-Man in the next season, as he was last seen flying off into deep space, but that doesn't mean he won't be part of it as it has been confirmed that he will return.

In Season 2 Mark is likely to be tasked with protecting Earth from the Viltrumites and assisting the Coalition of Planets in halting their universe-wide expansion. Because of Allen the Alien's warning, Mark already knows that a Viltrumite fleet is on its way. The latter has a significant role to play in the comics going forward, so if they're any indication, Mark and Allen's friendship will only grow stronger from here on out.

Based on the Skybound/Image comic of the same name by Robert Kirkman, Cory Walker, and Ryan Ottley, Invincible is an adult animated superhero show that revolves around 17-year-old Mark Grayson (Steven Yeun), who's just like every other guy his age — except that his father is the most powerful superhero on the planet, Omni-Man (J.K. Simmons). But as Mark develops powers of his own, he discovers that his father's legacy may not be as heroic as it seems.

Invincible has been already renewed for Season 3 as well, which is currently in production. The animated series is produced by Skybound and executive produced by Kirkman, David Alpert, Simon Racioppa, and Catherine Winder with Supervising Director Jeff Allen.