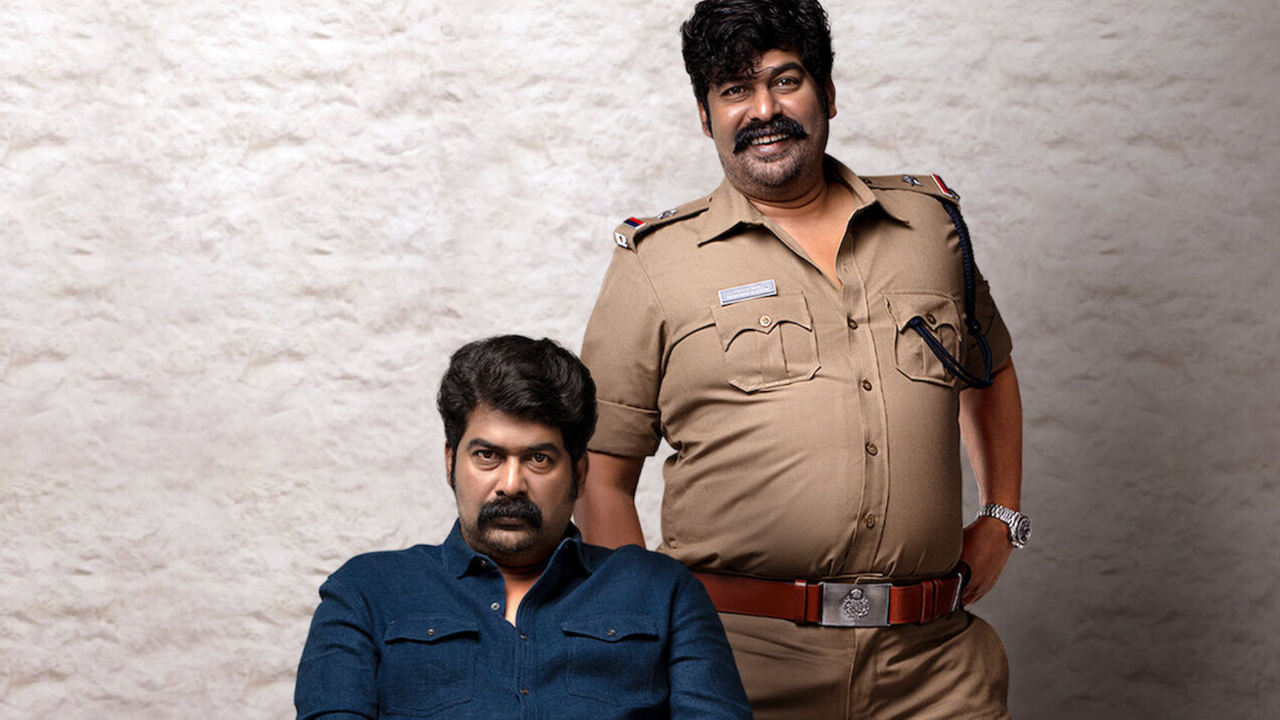 Iratta is about a policeman Vinod who gets killed while he was on duty. The whole Police Department is in shock as to who dares to do that. With an incident like this, the government is under pressure to solve the case as soon as possible.

Vinod's brother DYSP Pramod works in the same police station. He was at the hospital, talking to his separated wife about their daughter who is unaware of his existence when he was informed about Vinod's death. Immediately Pramod went to the Police Station and saw his brother lying on the ground. Three rounds of the gun had been shot and a forensic examination was being conducted to rule out the murderer.

There are three prime suspects in this case, all three being Police Officers who had personal grudges against him. The movie starts with telling the bad side of Vinod like how he misbehaved with women, raped a 17-year-old girl, was deep into gambling, and was also an alcoholic. He is seen beating his fellow officers while drunk and even was suspected by a fellow officer of doing something wrong with his young school-going daughter. The man didn't have a good reputation and was a menace.

We then get introduced to his love story. Vinod fell in love with Malini, a victim of domestic abuse who had been married to her husband for eight years. He brought the girl home and they slowly fell in love. Gradually, the audience is made to realize that he wasn't that bad of a person and it was his childhood experiences that shaped him like that. Vinod's characters being multilayered were explored one by one.

He had a dreadful childhood in which his mother is seen getting thrown out of the house by his father who was in the Police and was an alcoholic and a violent individual. His father also was a pedophile and tried to rape a girl in the neighborhood. Things Vinod had to see in his childhood are terrifying. These experiences, however, didn't permit him to be a carbon copy of his father. It is a known psychological fact that children who have had a traumatic childhood tend to turn into violent adults. The same is reflected in Vinod as he after all was his father's son.

Pramod was different from Vinod. They both were siblings however this was revealed after 10 to 20 minutes into the film. Both these characters have almost similar physiques and when this fact wasn't revealed, it seemed like they were the same, and they are the same individual. The casting was on point for Vinod and Pramod as actor Joju George aced the role confusing the audience if he was the one in the double role or if they were two different individuals. Those watching his work for the first time will be amazed by his acting skills.

In my opinion, the film is a good watch and deserves to shine on the Netflix Top 10 movies chart. I am disappointed with how much screen time was wasted in between to portray the love story. Yes, it formed an important part of the script but the time could have been reduced. It felt like the creators deflected from the path during that period and then boom! We're back again on the case. The ending of the movie will bring in a lot of surprises, and it was an unexpected twist that couldn't be even thought of.

The film has suspense and an emotional side. The creators tried to tell the story of Pramod and Vinod, two entirely different individuals but brothers brought up in different environments, and how they both suffered in their adulthood. Their whole life is shown in 110-minute films and their story deserves a watch. Many things can be understood through the story of these men. Topics like domestic abuse and sexual assault have been given importance as to how they can ruin the life of even grown-up individuals.

Final Score – [7.5/10]
Reviewed by - Riya Singh
Follow @_riyasinghhh_ on Twitter
Publisher at Midgard Times