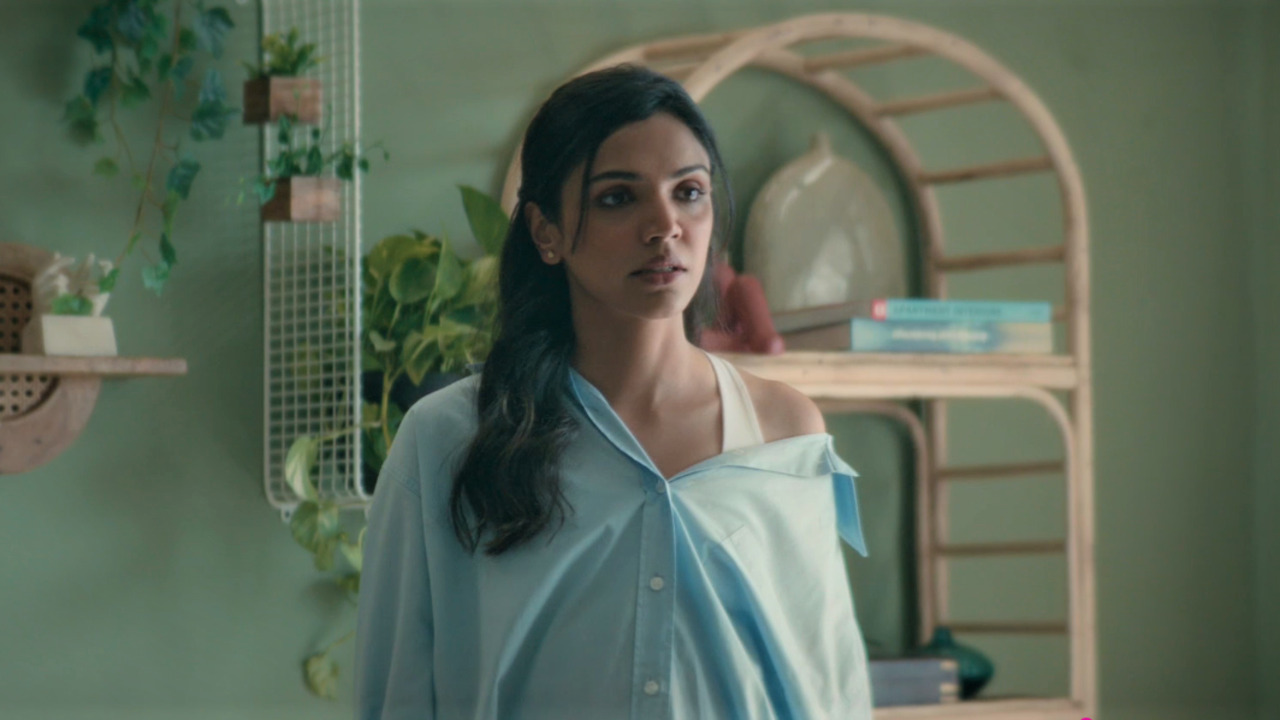 Ishq-e-Nadaan is a 115-minute long film that starts with Ashutosh (played by Mohit Raina) being asked to vacate the home by the builders. This home holds many memories for him and to leave it is difficult for him. He works at an International Hotel where Ramona Singh (played by Lara Dutta) comes to stay. Their first meeting was hilarious but eventually a bond can be seen. It was more like friendship than love.

The second story is about Siya (played by Shriya Pilgaonkar) who is pregnant. She doesn't want to have anything with the father of the child. The woman is career oriented and wants a great future. Siya isn't dependent on anyone until the day she meets Piyush. While watching their first conversation, the audience will realize how perfect they'll be together. Piyush doesn't like working too much and is rather happy being relaxed in his life whereas Siya is a workaholic and her career means everything to her.

The third story is about Charulata (played by Neena Gupta) and Subhash Kapoor (played by Kanwaljit Singh). Charu goes to meet her daughter in Mumbai where she comes across Subhash. He is a retired filmmaker who develops an instant liking for her. The scene in which they share tea over the call wins hearts and is among the most beautiful scenes in the film.

All these stories are happening in Mumbai. There is a sense of respect and acceptance in their love which is hard to find these days. The stories progress in their direction and it is beautiful to watch their journey. Ishq-e-Nadaan is very soothing, without any drama, and there is just positivity and love. A film like this deserves appreciation as not many like this one are made. The talented cast brings a smile to your face. Neena Gupta, Kanwaljit Singh, Shriya Pilgaonkar, Suhail Nayyar, Mohit Raina, and Lara Dutta all have done their best and there was nothing that the audience could ask for. Such great talents united for this project and the outcome is beautiful. The three stories are going on parallelly until they meet at one point. I didn't expect that the characters would be connected in any way but when that happened, I was left stunned.

All these characters have their charm. They accept things the way they are and still never step back from taking second chances. Many moments in the film will bring a smile to the face of the audience. The poetry in Ishq-e-Nadaan is very beautiful, you can feel its every word. There are some films which are just made for entertainment, this one is to soothe your soul and bring calm in the chaos. I would recommend that you watch this film this weekend with your close ones. Three beautiful stories, six main characters, and a meaningful plot are how I choose to sum up Ishq-e-Nadaan.

Every character teaches you something like Siya teaches us how to not be dependent on anyone and wait for the right one. Ashutosh tells us the meaning of love through his poetry. Charulata tells us that it is never bad to take second chances at love. Piyush tells us that hassle doesn't deserve the credit it is getting these days as sometimes it is good to pause and wait for things to take their natural course. Their Ishq is being called Nadaan here, but looking at them, I think that we are Nadaan and need to take some lessons for them.

Final Score – [7.5/10]
Reviewed by - Riya Singh
Follow @_riyasinghhh_ on Twitter
Publisher at Midgard Times