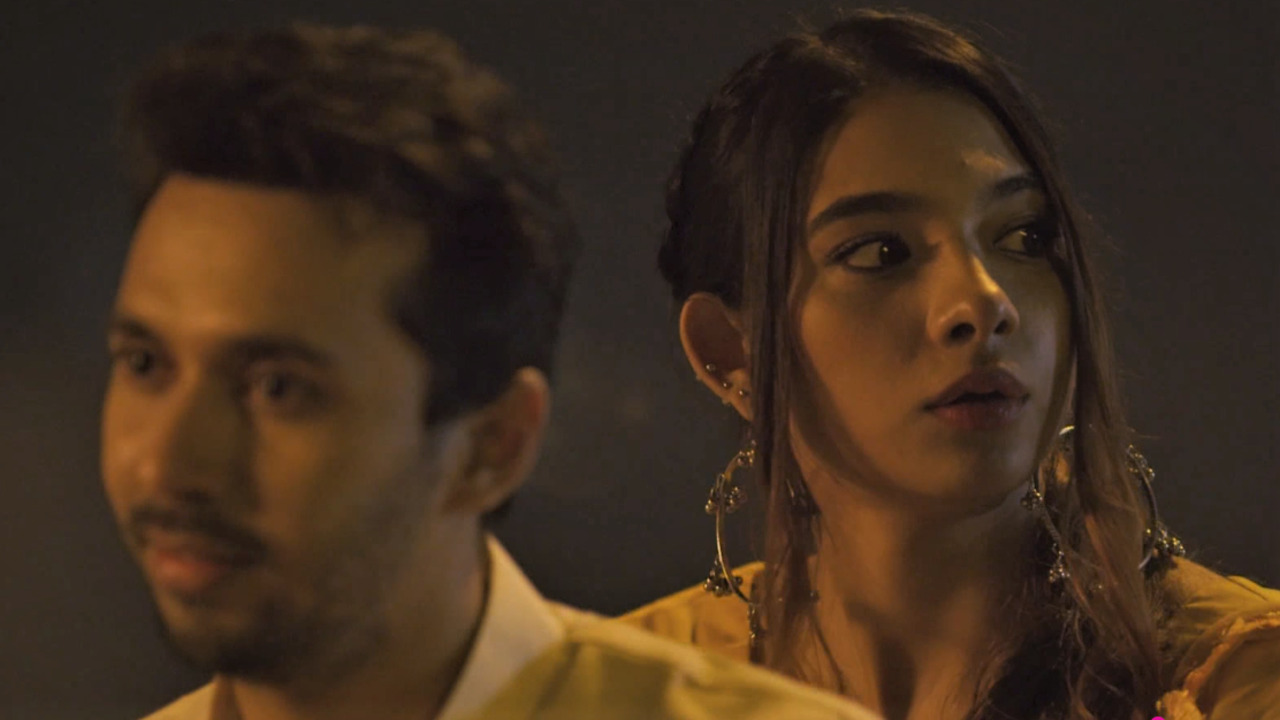 The Rajat Vihar colony, apparently, is filled with colorful characters. There is an aunty who refuses to accept apologies after a minor accident. There is a girl described as savage, and you also have a pandit ji who delivers lines like, "I can judge the kundli by its cover." Only this pandit looks colorful, as the other characters come across as generic caricatures. Ishq Next Door tells us that its dramatis personae have amusing traits, though we never believe in it even for a second. It's the kind of show that inserts a voice-over to sell itself as "sweet" and "diverting." However, it all ends up having the opposite effect, as the "sweet commentaries/observations" come across as desperate attempts to decorate a mediocre product.

This is, after all, a show where third-grade lines like, "Yeh professionally bank mein relationship manager hai par khud ka koi khaas relatiionship nahi raha" are sold as boffolas. Ishq Next Door's rhythm during the initial moments of the first episode is also quite off. Scenes that should have moved with zest, curiously lumber. It's distracting, jarring and prevents you from immersing yourself in the moment. When a boy teases an aunty and later, when the same aunty is asked to clear the way for a truck, you don't smile or laugh. Instead, you wonder if Ishq Next Door will keep boring you with inane humor like this for 17 minutes. Oh yes, one good thing about the show is that its episodes (or at least the first episode) are short. This is why you are able to bear it even during its worst moments.

However, the first episode slowly shows signs of improvement. I really liked that scene where Dev (Abhay Mahajan) at first casually ate food in front of Meher (Natasha Bhardwaj) and then increased his speed as soon as she got distracted. This brings me to the performances, and I must admit that Mahajan and Bhardwaj look good together. I smiled when Dev blushed as soon as Meher's hands touched his shoulders. Mahajan and Bhardwaj look so cute in each other's presence that you don't demand great acting from them. You feel happy just seeing their faces. But with nine more episodes to go, Ishq Next Door must do something more substantial. The jokes need to be improved, and the series should focus on generating some momentum instead of blithely moving from one scene to another. Something tells me that I shouldn't expect much from this show. That it would mostly end up as a disappointment. Well, I am a very optimistic person. I don't like doing episodic reviews, but when I am asked to write such articles, I maintain some hope that future episodes will turn out to be better. Let's wait and watch if Ishq Next Door is headed towards joy or disaster. Fingers crossed.

Final Score - [5.5/10]
Reviewed By - Vikas Yadav