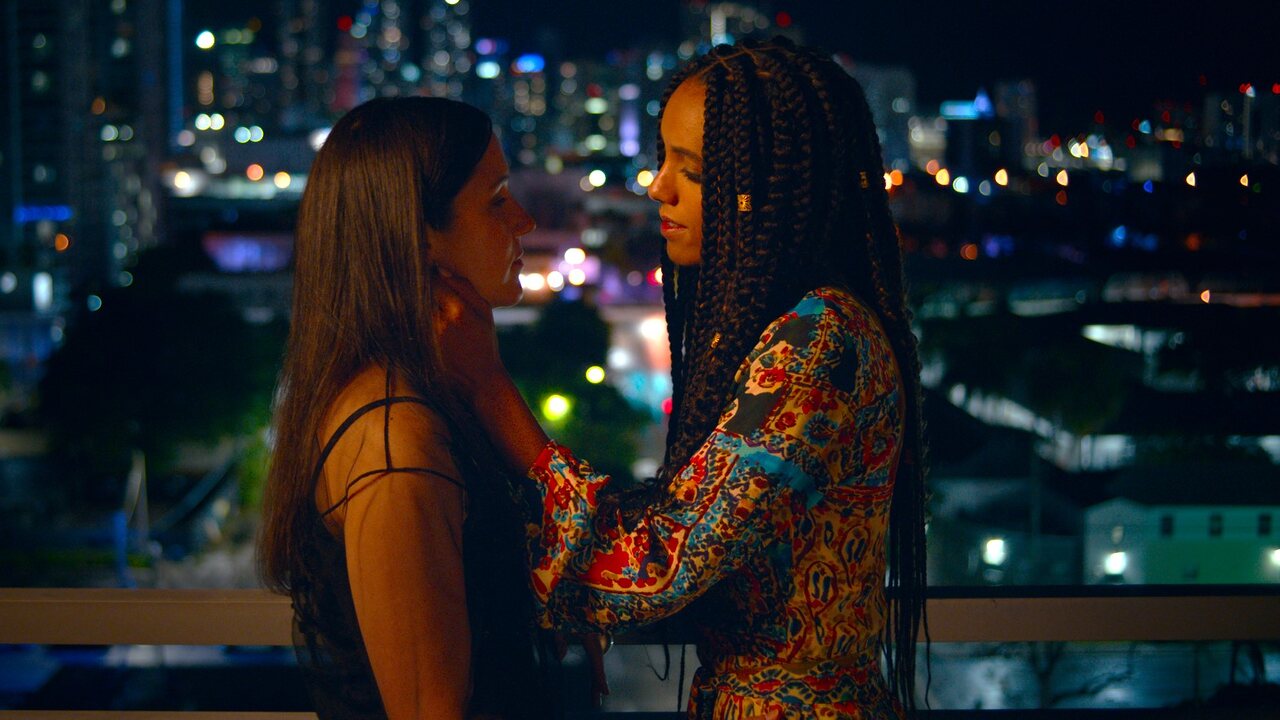 Jagged Mind starts with Billie making out with Christine. As soon as she woke up, Christine wasn't in bed. These two didn't share a healthy relationship, and Billie knew that. After talking to her friend on call, Billie goes for a run. Seeing a man having cataracts who was chanting something in a foreign language, she ran away. After talking to Christine in the exhibition, Billie finds herself in the afterparty. She doesn't know how she landed there and doesn't have any recollections of the same. Similar to this situation, many other mysterious things happen to her.

Just before Christine's exhibition, Billie met Alex who offered her drinks. They get frank in the first meeting itself. Billie shares that her mother had dementia and she fears that she might have the same. Alex seems to be profiting a lot through her situation. Within the first thirty minutes, you'll see her drawing blood from Billie's body. That is when we know that something wrong is happening and that Alex is the center of this problem. After Christine vanished, Alex and Billie came into a romantic relationship. There is not much that can be told about their relationship because that'll spoil little to nothing fun that'll be left for the readers.

With a duration of 97 minutes, Jagged Mind was successful in delivering a decent performance. Although, I think that the memory loss scenes occupied the majority of the screen time. At one point it became irritating to watch the same scene play two to three times. Two scenes were played over two to three times and at one time it does get irritating. From the depiction of a single scene, we get that the woman is stuck and it didn't need to be emphasized again and again. The makers either should have the confidence that with one scene too the audience can understand what they were trying to convey or they could just plainly tell the audience themselves. A significant amount of screen time has been wasted on these scenes, so a more realistic approach should have been followed.

In the summary of Jagged Mind, it was already revealed that the partner was aggressive but her obsession was not shown. The leads lacked chemistry and when you're building a story about obsession then decent chemistry is expected. Only the last two scenes of Jagged Mind were good. The film seemed like an attempt of delivering the idea makers had in mind that will lead the audience to think that a more polished version should have been released. The makers lacked clarity and the actors couldn't portray what the script demanded from them.

Maisie Richardson-Sellers as Billie did an excellent job. Alex's character (played by Shannon Woodward) needed madness and the actor lacked her body language which made the character boring. This character was the strength and core of the film, but as she lacked that, the story fell flat. Jagged Mind was supposed to be an erotic thriller, but neither there was romance nor thrill. If the is said to be a psychological thriller then the audience must know that the film isn't playing with their mind, but just their time. Even if the ending was good, the audience will lose interest after thirty minutes only.

Final Score – [5/10]
Reviewed by - Riya Singh
Follow @_riyasinghhh_ on Twitter
Publisher at Midgard Times
Release Date: June 16, 2023, on Hulu