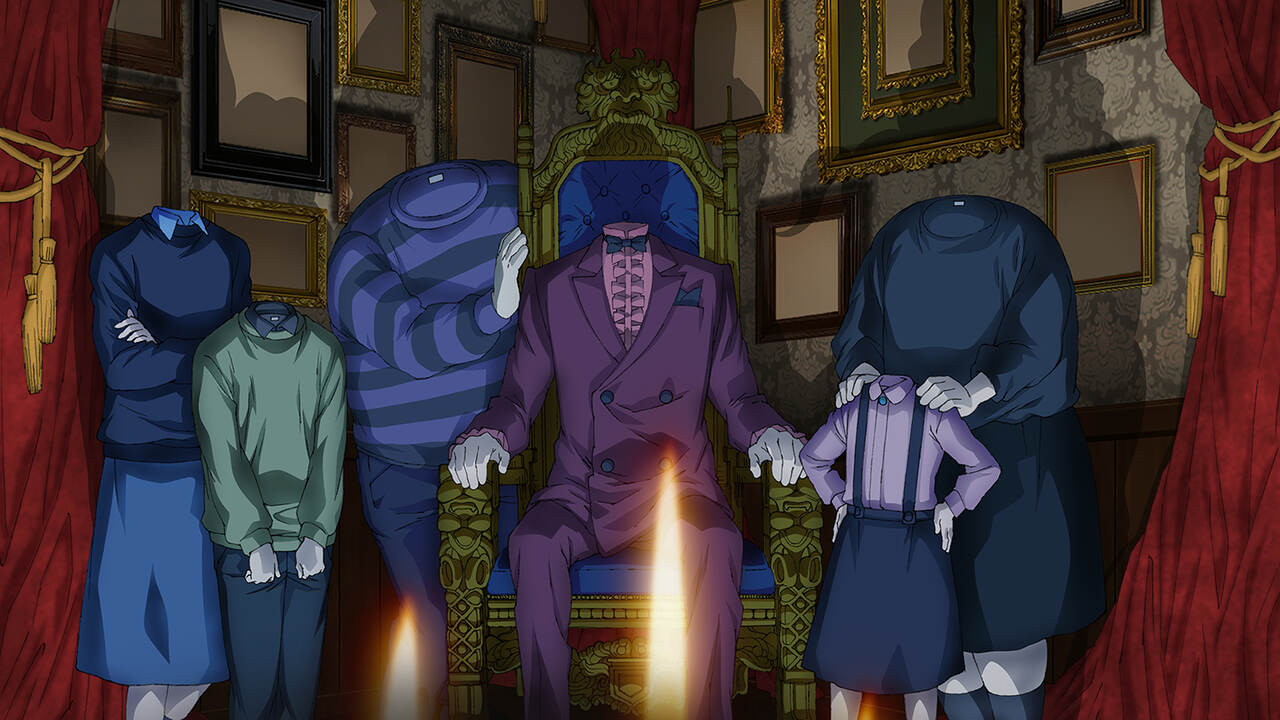 Anyone who has read even one story by Junji Ito must have wondered how did this man manage to even think of this? That's also what I felt when I read his "Human Chair" story. It was so uniquely terrifying that it unlocked a new fear in me, and it was also simultaneously so good that the story has still stayed with me to this day. So presenting the unexpected in horrifying and frankly confounding ways is where Ito's power lies.

While the "Human Chair" didn't make it to this 12-episode collection of Junji Ito's most macabre tales (disappointing me a little), the anime series was jam-packed with other notable works of the celebrated manga horror author. Out of them all, "Tomie" and "Tomb Town" stood out. Both of these tales gave me a heavy sense of dread and foreboding as the stories inched forward. However, not every other episode succeeded in doing the same.

After all, keeping the audience hooked for 12 episodes at a stretch with different stories isn't an easy task. This series succeeds in some while poorly losing the battle in others. The fact that the creators have chosen to jam two stories sometimes in one episode prevents the tales from getting their personal breathing room or setting up the horror atmosphere adequately. What's worse is that some tales are barely given 10 minutes to set up the plot, reach the conflict, and portray the conclusion.

These episodes are rather frustrating to watch. What heightens the frustration is also the sometimes odd pairing of the stories. But each episode has enough material to make you want to watch the next one. The animation style is ordinary and doesn't lend anything to the tales. As in, you won't feel terrified just thanks to the art style. And that's a major downgrade from Junji Ito's manga because half the horror was transmitted thanks to the weird and twisted art style of the author.

The slate of 12 episodes is also uneven in another way- don't expect that you will get an explanation for every haunting. While the reason behind some is explained, others are not. So you will have to content yourself with what you get or dig deep into the episodes to find an explanation. But I will advise you to just enjoy the tales for their unexpectedness rather than trying to find a logical explanation for things. The same goes for justice. If you think that the victims in some of the episodes will get justice, then you need to understand something.

In Junji Ito's world, vengeance or justice are afterthoughts. What comes first and foremost is the deepest and darkest expression of his subconscious, that's full of moldy houses, unhinged people, and stringy hair. Traversing between reality and his morbid imagination is where he shines the most. While this anime series doesn't do total justice to Ito's horror style, it will definitely satisfy his fans, who are always longing for an on-screen adaptation of his work.

As for the casual viewer? This collection of macabre will give any horror fanatic their daily dose of fear.

Final Score – [7/10]
Reviewed by - Ishita Chatterjee
Follow @dracone619 on Twitter
Publisher at Midgard Times