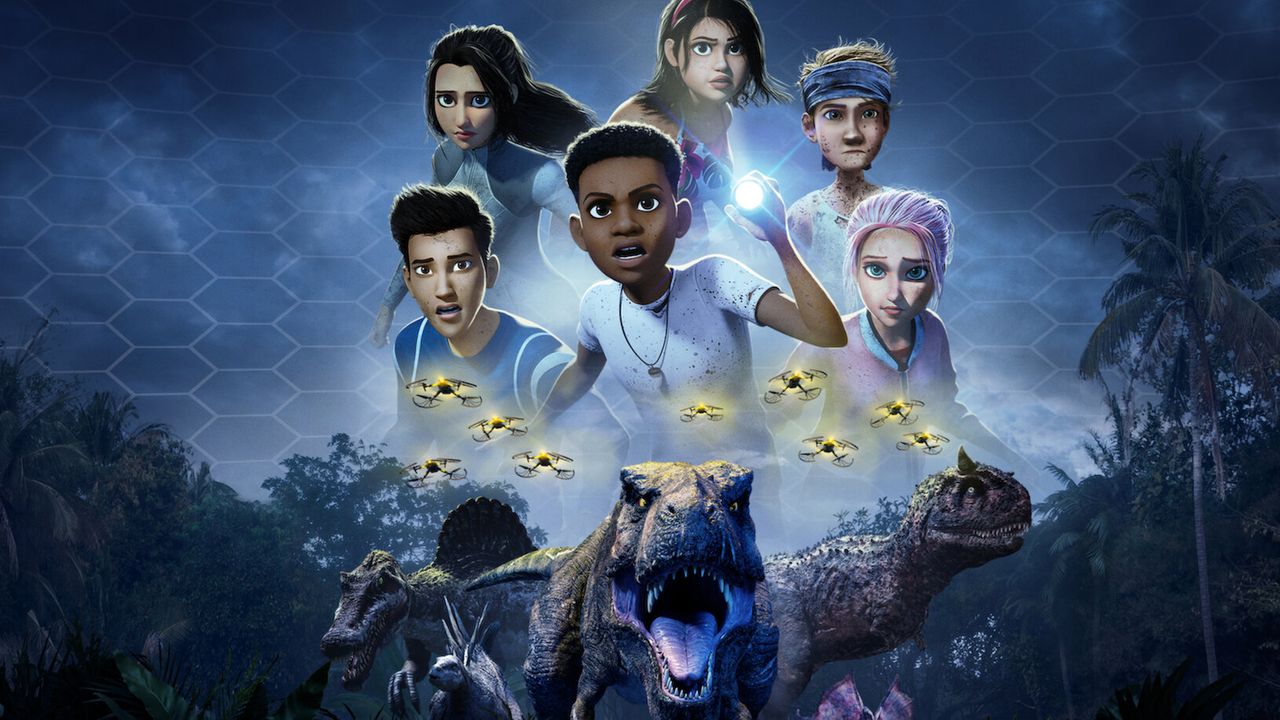 Jurassic World Camp Cretaceous is based on the novel "Jurassic Park" written by Michael Crichton. It is an action-adventure and sci-fi animated series that can grab your attention right from the beginning.

In the fourth season, we saw that Kenji's father- Mr. Kon is the CEO of Mantah Corp, the company that is secretly testing dinosaurs on a hidden island. They also do Dino fights to attract investors, which is horrible in itself. The final season of Jurassic World Camp Cretaceous arrived on Netflix on July 21, 2022, and has a total of twelve episodes with a duration of 23 to 24 minutes each.

The fifth and the final season of Jurassic World Camp Cretaceous focuses on Mr. Kon and his dreadful plans for the Dinosaurs. Mr. Kon is controlled by his reputation and desires to do only those things that portray him as a strong man. He'll do anything for Mantah Corp to succeed and attract investors. He thinks that he is working towards something huge, but in reality, this was a crime.

Initially, Mr. Kon is able to convince the teens that he'll stop the wrongful things being done on the island and even places the blame on Kash. Brooklyn, Ben, and Darius were smart enough to know that he was just fooling them, and they start investigating on their own. Now, they know what his intentions are and are ready to put in all the efforts that will stop him. However, Kenji gets under the influence of his dad and loses the trust of his friends because of the same reason.

Mr. Kon will stop at anything until he gets the password for starting the manufacturing of the chips that'll help him in controlling the dinosaurs present on his island. Mr. Kon has no humanity. He is a heartless man, who is willing to control the actions of animals who can't even speak for themselves and make them fight amongst each other. It was so sad watching what hideous things this so-called CEO was doing. It was even tougher to watch those dinosaurs suffer. At some points, you may feel frustrated and emotional, but don't forget that evil never wins. In the end, the teens were successful in ruining Mr. Kon's plans and setting the dinosaurs free.

Overall, this season will not disappoint you at all. Whether it is the animation part, fights, plot, or twists, everything seems perfect. The unity between these kids teaches us several lessons, like never being afraid to stand for the right things. The kids are capable of teaching so many lessons to the audience, and they also show great teamwork. Season 5 fulfills the expectations and doesn't fall short on anything. In the end, a similarity is also drawn between humans and dinosaurs as they are also living beings, and no one likes to be controlled against their wishes.

Final Score – [8/10]
Reviewed by - Riya Singh
Follow @_riyasinghhh_ on Twitter