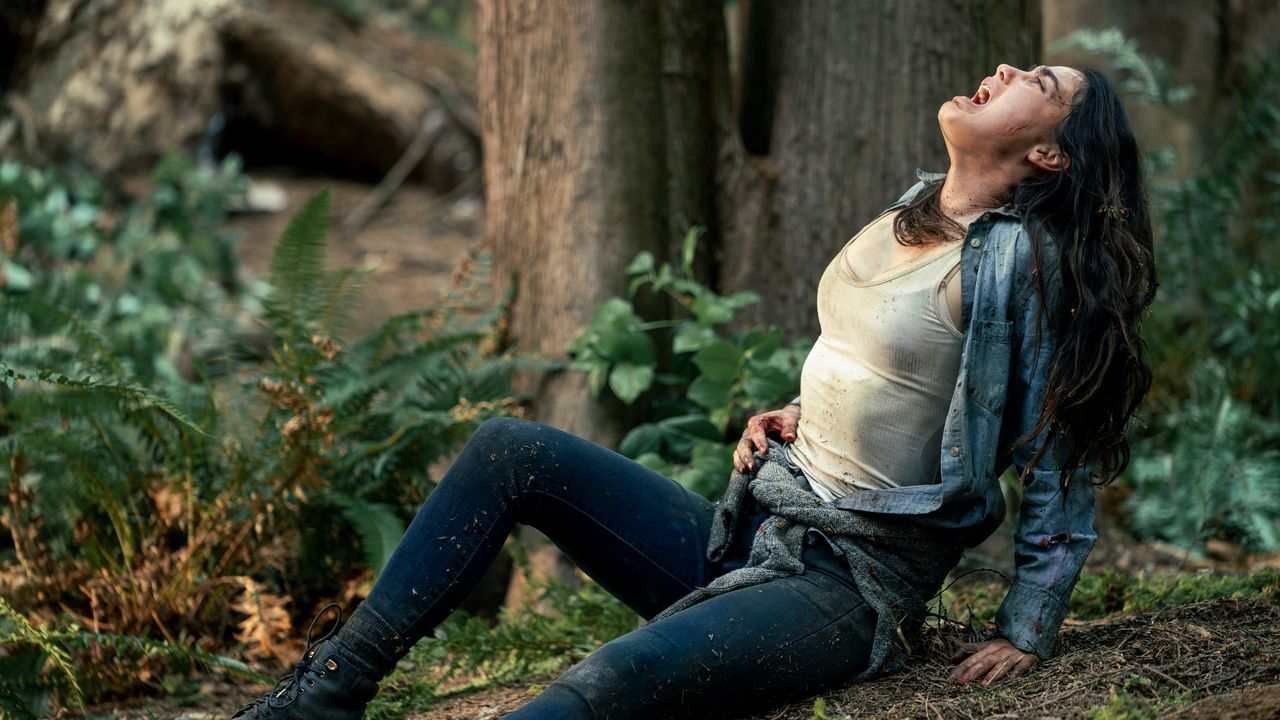 Keep Breathing (2022) is a survival drama that revolves around Liv, who must battle the aftermath and uncertainty of surviving a plane crash as she is stuck in the Canadian wild forest devoid of any human life when both of the members of the plane die, leaving her all alone.

This new Netflix survival drama is very basic to its core, as it takes the tried and tested elements and principles of the 'stranded alone on the island' genre and puts them to use. Weirdly enough, in its application, it is much closer to a video game rather than a show itself as it looks to provide basic hints and cues now and then, as the protagonist looks to progress through 'each level' in her bid to buy more time till she finally finds her way out of this mess.

Given the length and the number of episodes, it is not too surprising that they took this route, but it doesn't work the way it is supposed to work. The main problem with this approach, which would have been acceptable otherwise, is the sheer emotional disconnect that the audience share with not just the protagonist, but all the other side characters. There are constant flashbacks about Liv's past and why was it important for her to travel on that particular day. Haunted by the memories of the past, she looks beyond those memories to drive inspiration from the very past itself as she tries to channel her energy into giving everything to survive another day. The very indifferent approach tries to empathize with Liv, as our protagonist but it isn't even close to engaging the audience with her side of the story.

With the flashbacks occurring according to the situation in a non-linear format, the missing pieces of her life start to unfold. The pieces themselves seemed very off-balance here as the audience is presented with information way out of the blue. And rather than staying in the present, it remains meddled up with the past, which it clings on to scoop its lackluster plot. There are some elements of survival being portrayed in different forms of activities but what it essentially does is to set up with the reminiscing events of her past life, which she never left behind.

Conflicted by the voices within her head as the steeping loneliness gets to her, she reaches an epiphany of what matters now that she should live to fight for another day. Her unresolved issues end up being an emotional gateway to remaining helpless in her current situation as both begin to subside within her consciousness intermingling with her reality itself.

Overall, it is surprisingly less concerned about the present, with it justifying the struggles rather than through the past itself, which doesn't bode well for the disassociating disarray of underdeveloped and uncharismatic characters one couldn't be less concerned about.

Final Score – [6/10]
Reviewed by - Devyansh Anand
Follow @AnandDevy on Twitter